MikMak Sales Insights
​​See the full customer journey and drive business growth by connecting your upper funnel metrics to end sale at major eRetailers
Gain visibility into what drives conversions

Understand how your marketing impacts shopper behavior and sales by audience, channel, retailer, and more.

Maximize marketing effectiveness and drive sales

Leverage transactional data and insights from active and past marketing initiatives to improve your media planning.

Optimize targeting for your marketing initiatives

Build more accurate personas of shoppers using full item-level basket data at select retailers.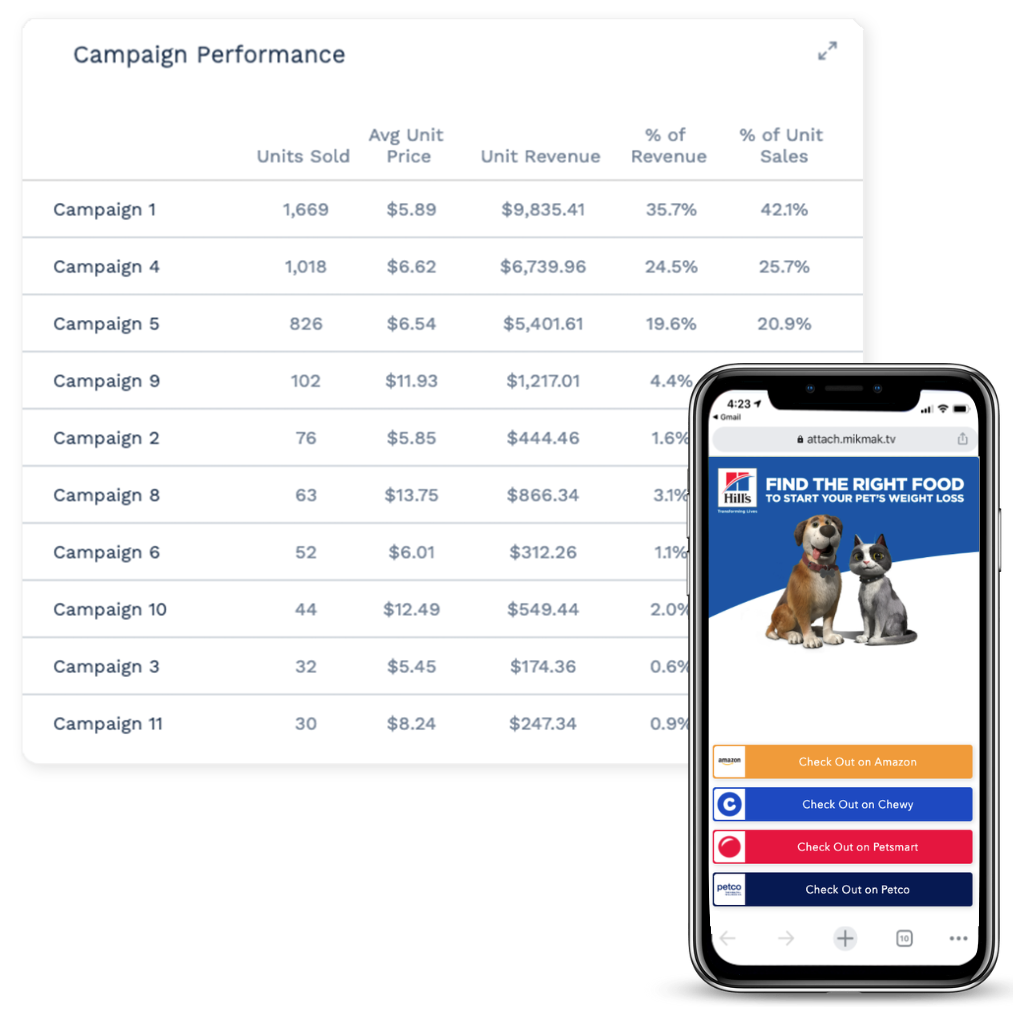 How MikMak Helps Pet Care Brands Succeed
A leading Pet Care brand leveraged MikMak Insights to quickly identify high-performing platforms for one of the brand's pet food products and optimize their media mix.
Challenge
Quickly identify which channel and platform are right for the Pet Care brand's shoppers, allowing the brand to optimize its media mix and run more efficient marketing campaigns.



Solution
The Pet care brand initially ran ads for their special diet line of food products across multiple platforms. They quickly identified FB/IG as the leading platform for a high purchase intent rate. These fast, near-real-time insights allowed them to shift their media spend, since learning that FB/IG was the optimal platform they've run 93% of their ads for special diet Pet food on the platform.

The special diet Pet food ads on FB/IG have a 13x higher purchase intent rate than the brand overall across all platforms. The Pet Care brand has also learned that their special diet Pet food shoppers over-index towards check out at Amazon, selecting the retailer 1.5x more than the brand's shoppers overall.
3.7x higher purchase intent rate for for the brand's special diet Pet food line
27.9% purchase intent rate on FB/IG, much higher than Google Display Network and Cluep
93% of of the Pet Care brand's ads since March have run on FB/IG, giving them more effective marketing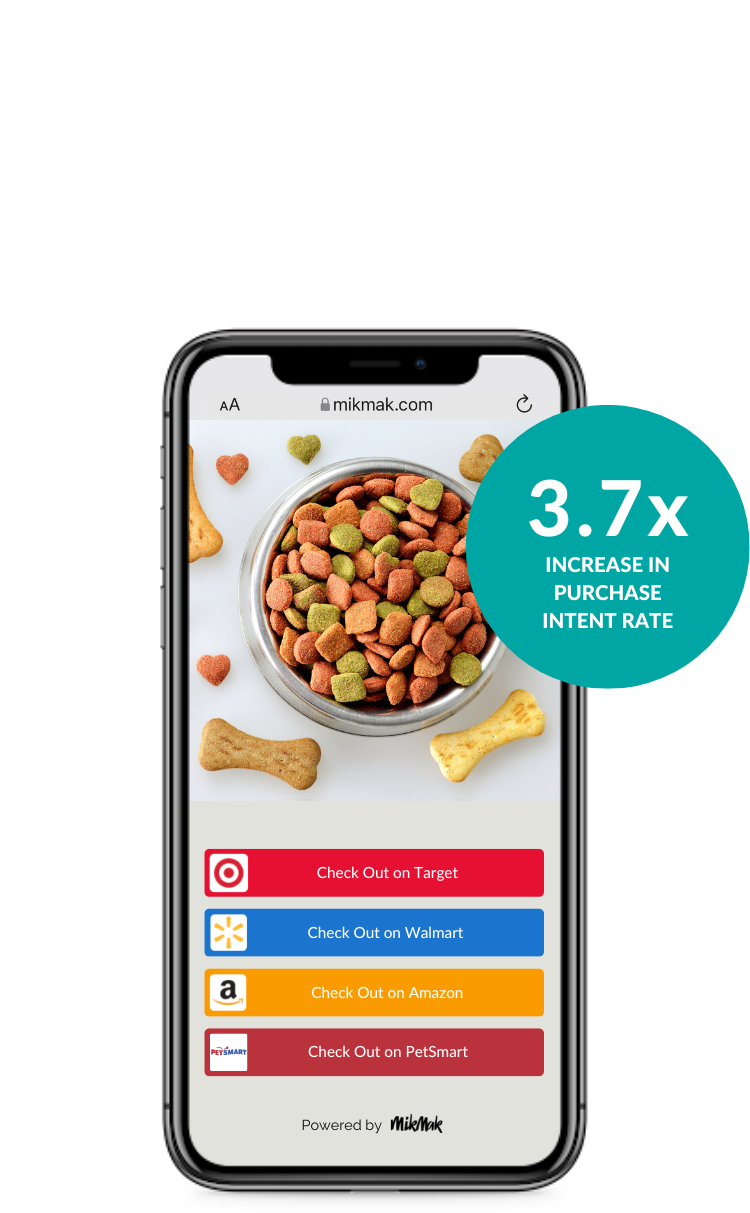 The world's leading pet brands choose MikMak