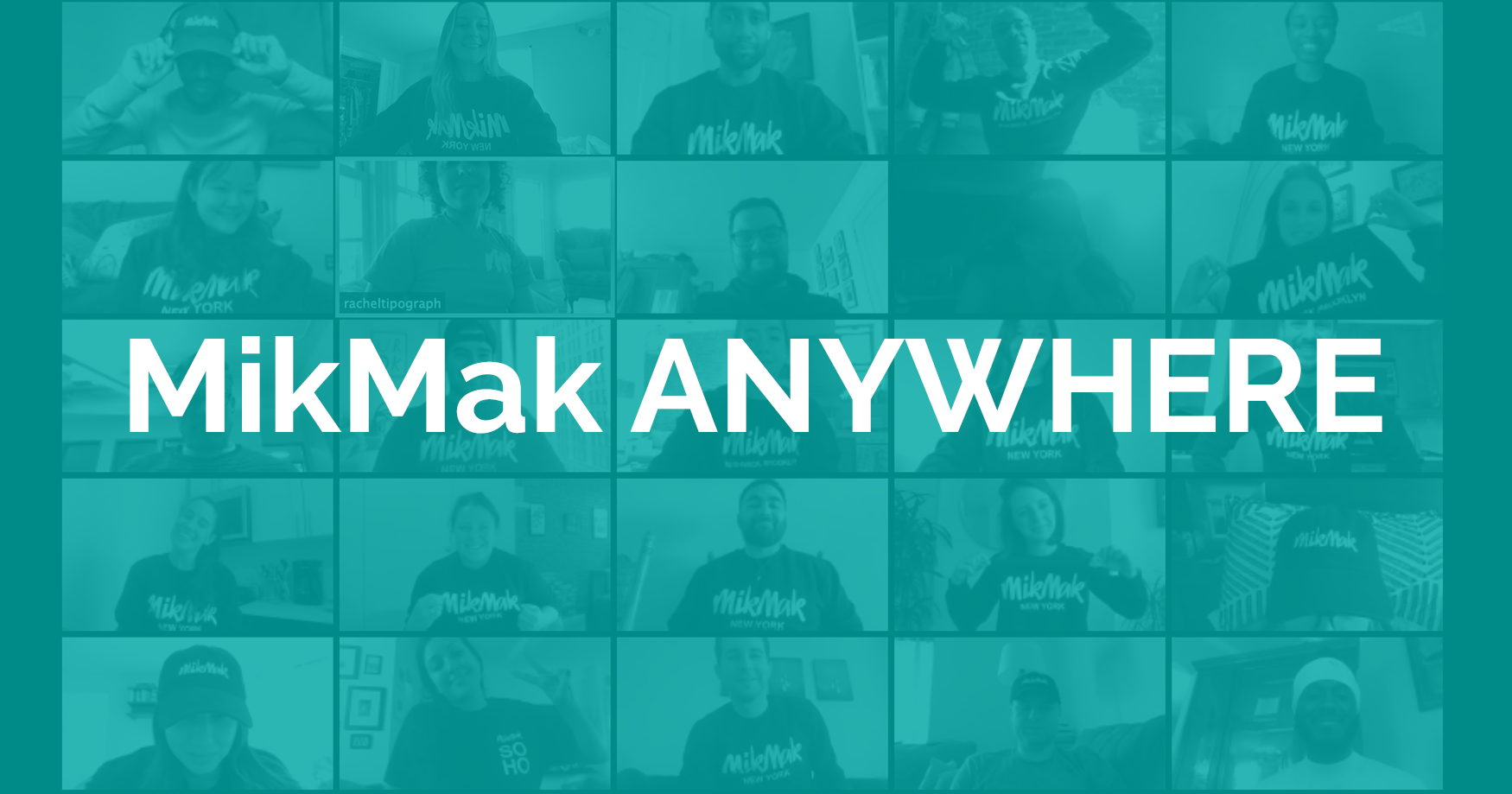 March 10, 2020 was the day that my company MikMak changed how it operated forever. It was on that day that I told all employees to pack up their belongings and take a computer monitor, MikMak will cover your car home, we'll be back in a few weeks. I had no idea that the evening of March 10th would be the last time that I'd walk out of our SoHo, Manhattan office forever.
Between now and then, while our country experiences a public health crisis, a social justice crisis, economic unrest, MikMak has found itself in an incredibly unique position as our business has doubled in size. We now have more new people who never stepped foot into our physical office compared to employees who have worked from it.
Fast forward to two weeks ago, I shared at our weekly all company meeting that the soonest MikMak will be returning to a physical office is when there is a COVID vaccine available to all of us. It was one of the most difficult decisions to make but also the most obvious:
All the data and research indicates that being indoors for prolonged periods of time is a key driver to spread of the virus.
Our employees live in NYC's five boroughs, Long Island, New Jersey, and other states. Commuting is risky for all of MikMak.
Schools and daycare centers are not fully reopening in the NYC metro area, so dedicated childcare is not available to our employees.
MikMak is committed to ensuring our employees remain safe and healthy. We are committed to investing in their career development. And we want our employees

to be in control of their own happiness and life planning.



What does MikMak ANYWHERE mean?
MikMak employees can live and work wherever they want in the U.S. indefinitely.
MikMak will continue to operate on standard east coast business hours unless an employee's job title specifies a specific region.
MikMak can recruit talent from anywhere in the U.S. This opens us to a broader talent pool and to recruit the best and brightest into the MikMak family.
MikMak employees, who will have worked at MikMak starting on or before July 20, 2020, will have their compensation evaluated based on the current city they live in today even if they choose to move to another city where the cost of living is less, indefinitely.
MikMak will be figuring out ways to re-allocate the money we hopefully save from rent into more learning & development programming for employees. We will be figuring out ways to help our employees network virtually to expand their professional relationships.
When there is a vaccine available to all of us, MikMak will have a physical hub (office) location. We do not expect employees to work from the hub daily nor live by it. We imagine it will be used more like an event space.
My personal goal remains the same: To build the next great company people want to work for. Doing this remotely is a curveball. What I realized these past few months of scaling MikMak from home is that your company culture is not your Instagramable office branding, it's not your epic off-sites, it's not your team workout classes. Your company culture is how you treat your employees. Without a doubt, I am beyond excited to re-imagine what MikMak's remote culture is and build the future of work with my team.
In many ways, the MikMak ANYWHERE announcement is life changing. Since other companies are navigating similar decisions around how to return to the office, I am sharing the video recording of the full speech I made to MikMak via Zoom. It's an emotional delivery, so bear with me.
In a nutshell, MikMak is hiring. You can live ANYWHERE in the U.S. Join us.
-Rachel