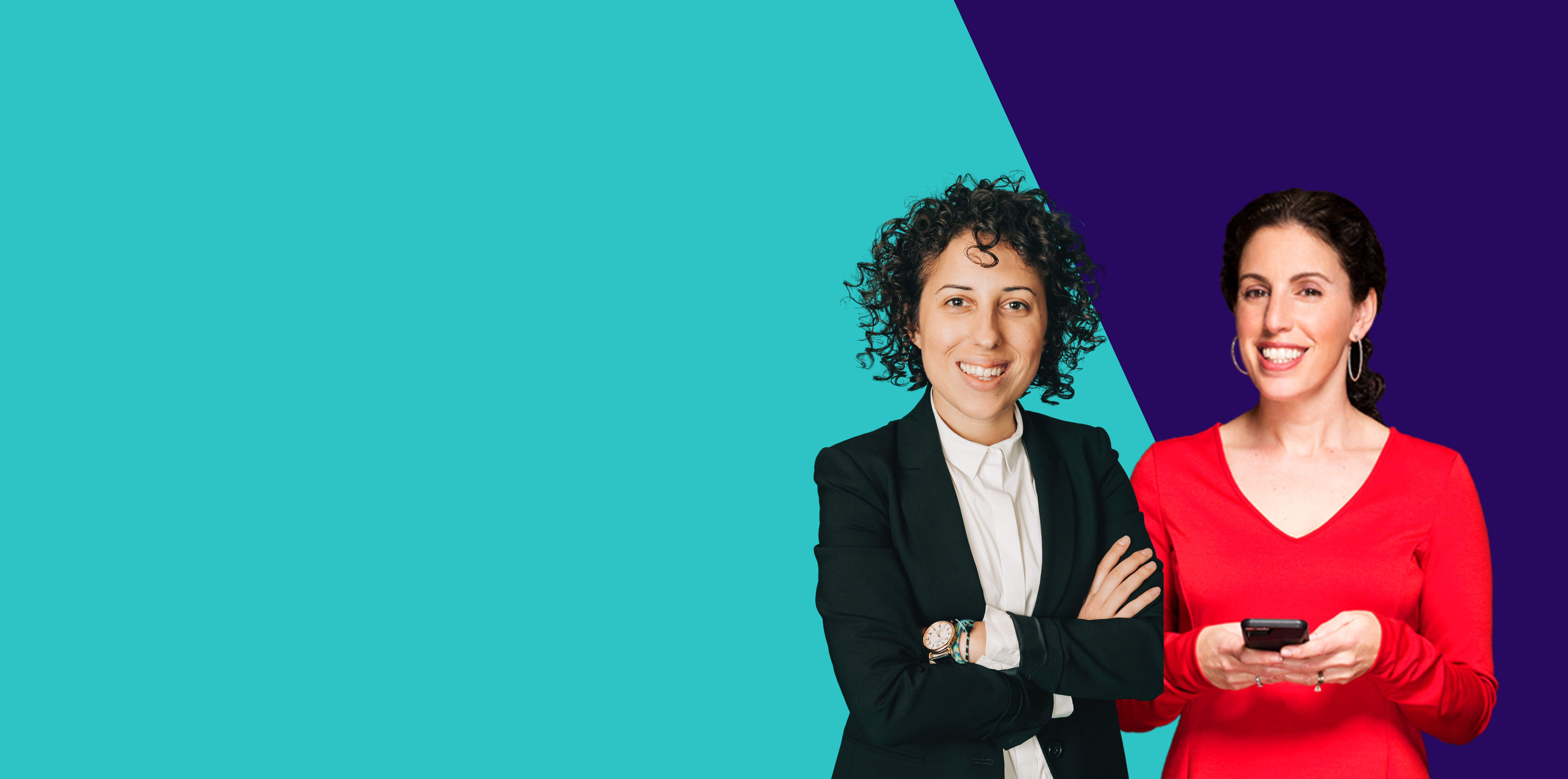 BRAVE COMMERCE
MikMak Founder & CEO, Rachel Tipograph and Profitero's President, Sarah Hofstetter tackle what's relevant in eCommerce today for the world's biggest brands.
Listen Now
Rachel Tipograph considered herself amongst the digerati since the moment she became an eBay power user at 13. Forbes listed Rachel as one of its "30 under 30 Who Are Changing The World", Marie Claire named her one of "The 50 Most Influential Women in America," and Fast Company named her one of "The Most Creative People in Business." Rachel has also been named to Ad Age's "The Most Creative People of The Year," AdWeek's "The Young Influentials Shaping Business and Culture," Entrepreneur's "50 Most Daring Entrepreneurs," Goldman Sachs' "The 100 Most Intriguing Entrepreneurs," Business Insider's "New York Tech's Coolest People", Refinery29's "Rising Female Tech Stars," The Wrap's "The 11 Change Agents Disrupting Hollywood," and LinkedIn's "Next Wave: Top Professionals 35 & Under."
After being the Global Director of Digital and Social Media at Gap where she oversaw strategy, implementation, and measurement, Rachel traveled the world solo and then founded MikMak, the eCommerce acceleration platform for multi-channel brands.
Sarah is a visionary leader with a proven track record of driving tremendous growth in multiple disruptive environments during the past 20+ years. She is the former Chairwoman and CEO of digital marketing agency, 360i, which under her leadership grew from 30 to 1,000 people and was recognized by Ad Age as a top 10 national advertising agency every year that she was CEO and President. Prior to joining 360i, she founded Kayak Communications, a consulting firm for startups.
Sarah also spent almost 10 years at Net2Phone, one of the world's first providers of VoIP technology, in a series of senior leadership positions. Sarah is a member of the board of directors for Campbell Soup Company. She has been recognized by Ad Age's "40 Under 40," and Adweek 50, and has been inducted into the AAF Hall of Achievement and Word of Mouth Marketing Hall of Fame. Sarah also has taken the stage at Cannes Lions Creativity Festival and Fortune Most Powerful Women Next Gen Summit, among others.
"Brave Commerce is Indispensable! Love this podcast! Rachel and Sarah ask great questions of amazing guests, and the insight is pure gold for anyone who wants to know more and stay current with CPG."

-Retail Media Geek
"BRAVE COMMERCE is the go to Podcast for B2B brands and agencies. It is the only podcast I trust give to heir portfolio of speakers."
-Linnyyg
"Fresh perspective on now and future of ecomm. Many of the lessons are applicable across all departments/ functions of business."
-Annie_Jakes