The Leading eCommerce Acceleration Platform for Multichannel Brands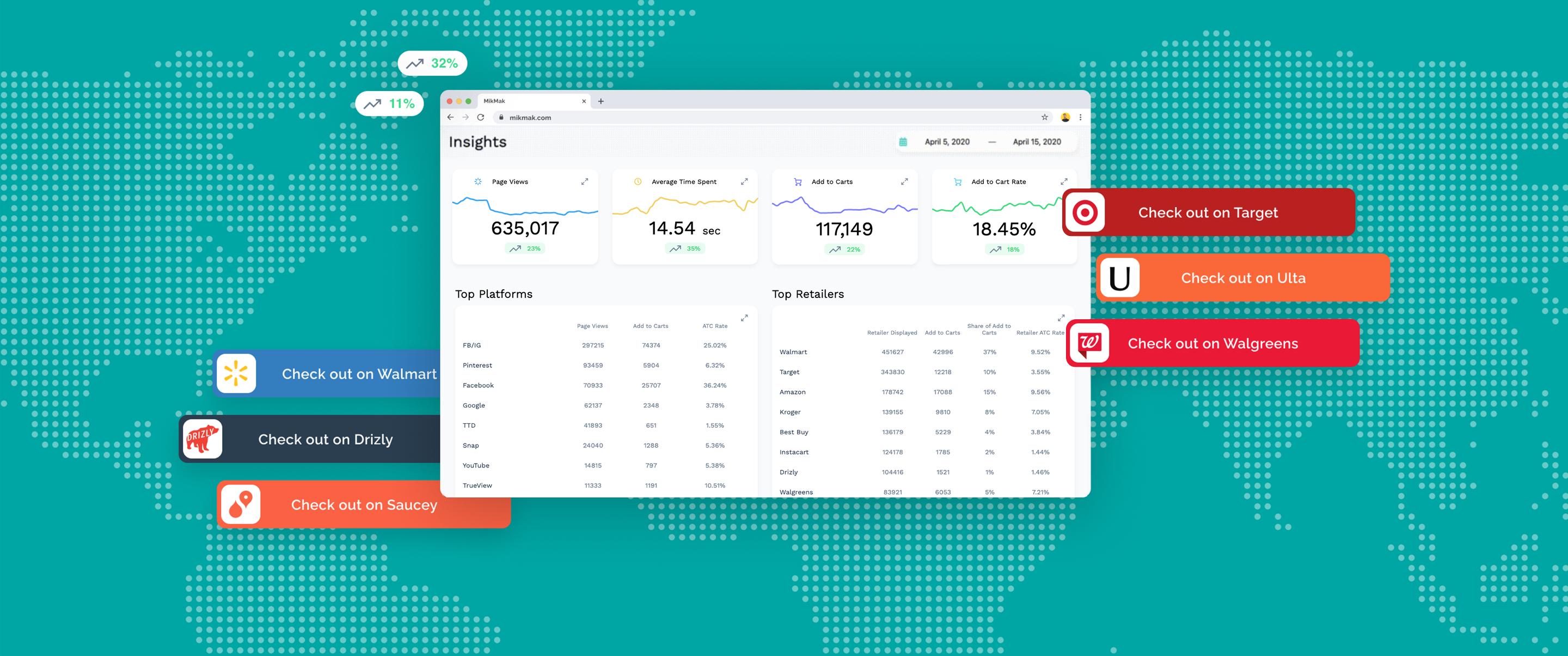 We provide eCommerce analytics and enablement software to help consumer product companies – including grocery, alcohol, and CPG brands – understand and perfect their consumers' online journey, drive online sales at retailer sites, and optimize their media and marketing spend.
MikMak Insights
Understand consumers' online behavior across platforms, retailers, and media
Increase purchase consideration by optimizing media to conversion
Benchmark against category and historical performance
Reallocate spend to channels and influencers driving the highest conversions
Demonstrate additional value to your retail partners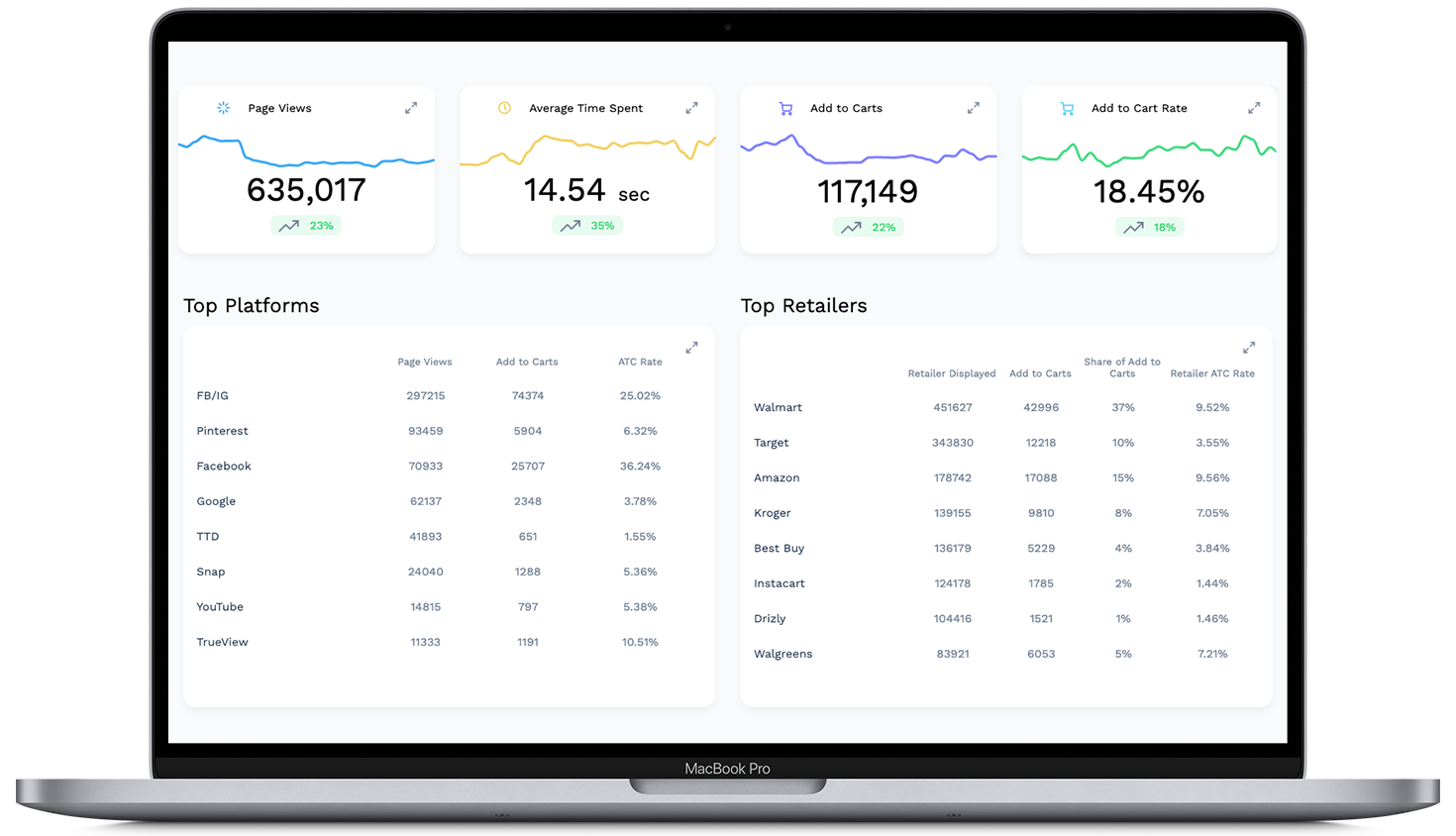 MikMak Commerce
Shorten consumers' path to purchase from anywhere
Inspire purchases by making all media, influencers, and brand.com shoppable
eCommerce-enable all digital marketing channels, including social, programmatic, video, search, email, native content, and brand.com
Maintain a consistent, branded digital storefront across multiple channels and retailers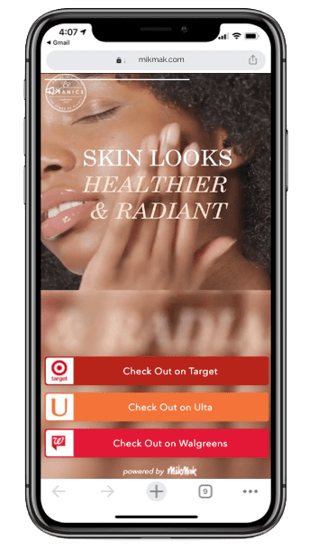 The MikMak Platform helps brands build a strong eCommerce foundation
Accelerate your brand's eCommerce capabilities
Shorten the path-to-purchase from anywhere
Brands with MikMak

Inspire purchase by making their media, influencers, and brand.com shoppable in a fair and equitable way.

Brands without MikMak

Struggle with compliance issues with retailers and miss out on incremental revenue.
Improve marketing effectiveness
Brands with MikMak

Build shopper audiences, increase purchase consideration, and reallocate spend to the best converting channels.

Brands without MikMak

Have a limited view of eCommerce performance and are unable to capture first party consumer data.
Protect and gain market share
Brands with MikMak

Review campaign performance against category benchmarks and sales insights to ensure you are growing and protecting market share.

Brands without MikMak

Spend marketing budget without visibility into effectiveness, potentially losing market share to competitors.
Strengthen retail positioning
Brands with MikMak

Drive additional traffic and revenue to retail partners and plan smarter retail programs.

Brands without MikMak

Have narrow, disparate views of data that are not actionable to themselves or retail partners.
Got your eCommerce basics down?
Let's level up.
MikMak Inventory Insights
Prevent consumers from switching to competitors due to out of stock products for your brand

MikMak empowers brands to offer product alternatives for sold out items, drive users to brand or collection pages, and dynamically populate retailers that have in stock product.

Ensure competitors do not convert demand you built for your brand

MikMak helps ensure no competitive products appear on your product landing page. Drive consumers to discover your products from where they are spending time, and direct them to their preferred retailers channels.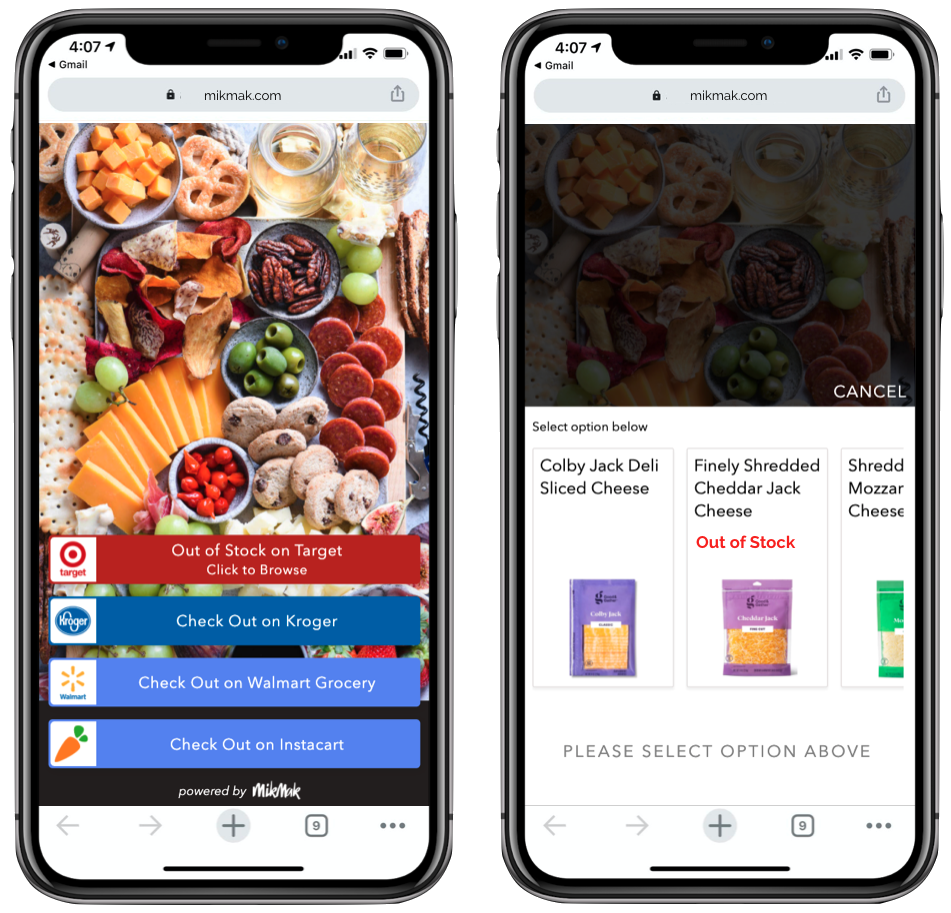 Understand how your non-Amazon marketing
drives on-Amazon conversions
Gain visibility into how your search, social, video, display, influencers, brand.com, and more are
influencing shopping activity and sales performance on Amazon
Make real-time adjustments to your marketing strategy

Make in-flight adjustments using real-time insights to optimize your marketing impact.

Maximize ROI and drive sales

Leverage data and insights from past campaigns to maximize return on investment and drive sales with your upcoming marketing campaigns.

Save time measuring the success of your marketing campaigns

Access automated insights, including Amazon Attribution reporting, from within the MikMak Insights dashboard.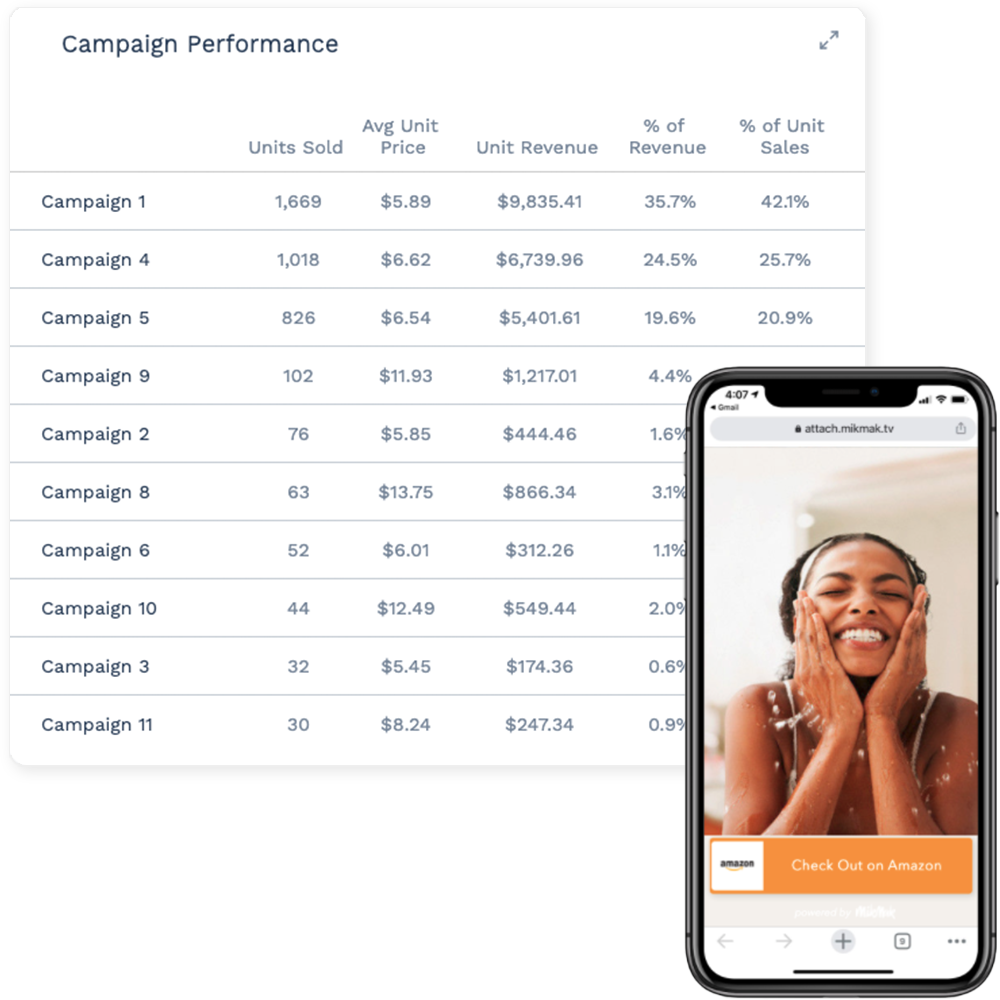 MikMak Influencer Insights
Choose the right influencers and identify which ones are driving consumers down the funnel
Pinpoint which influencers are driving the highest purchase intent

MikMak provides brands first party consumer data that allows them to measure the effectiveness of their influencers in driving purchase intent and sales.

Build long-term relationships with the best performing influencers

Identify successful influencers who move the needle and reinvest in longer term partnerships over multiple campaigns.