Biocodex increased purchase intent and gained valuable insights into their consumers' product and retailer preferences with MikMak
Make Your Products Discoverable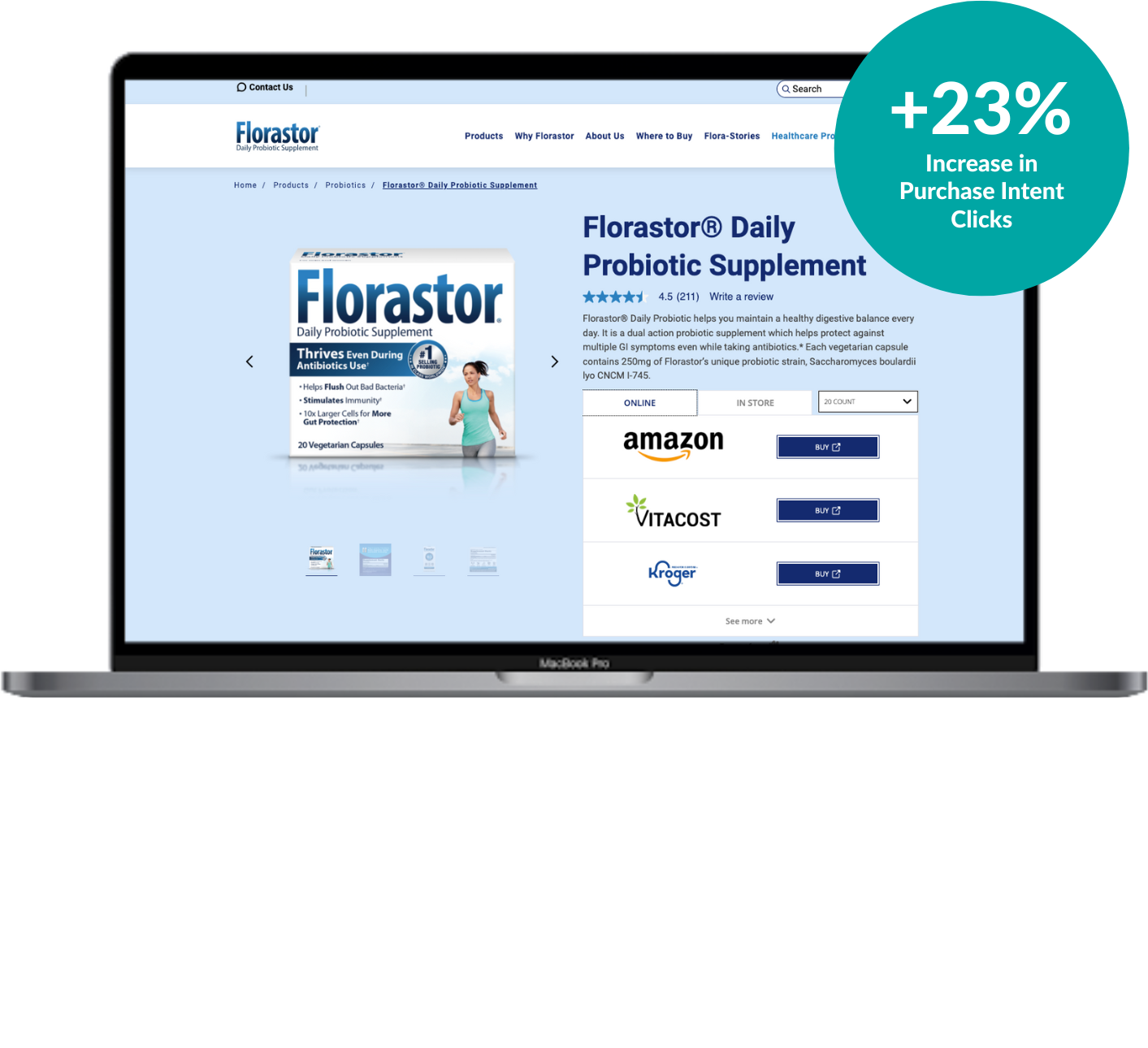 +23%
Increase in Purchase Intent Clicks after integrating MikMak onto their brand website(s)
24%
Of consumers interacting with Biocodex preferred to shop at Amazon
90+
Products across 56 retailers, 3 brands, and 7 countries using MikMak on brand websites & media
Background
Biocodex, a French pharmaceutical company, was looking to drive its omnichannel strategy forward and support both it's DTC and retail businesses, online and offline.
Challenge
While they looked to create a seamless path to purchase, they also wanted to ensure they captured meaningful data at every touchpoint to support their growing business and digital footprint.

"MikMak plays a fundamental role in achieving our goals. First, their solutions allow us to offer a quality service to all our brand audiences whatever their shopping preferences are, online and offline. Second, we are able to leverage our digital marketing to drive sales both via our DTC and Retail channels, which is crucial. Third, we get to track the sales conversion and a clear view on our KPIs to evaluate and optimize our digital strategy. Moreover, it's a fantastic global collaboration with a team that shares our passion for continuous digital growth."
Solution
Biocodex partnered with MikMak to support their omnichannel growth objectives. With MikMak they have been able to integrate across 92 products, 56 retailers, 3 brands, and 7 countries on both the brand website and various media placements.

Biocodex has seen significant growth in purchase intent while also gaining insights into consumer behavior and efficiency of digital investment.