Hello Cake drove category-leading Purchase Intent Rates by working with MikMak to optimize campaigns for conversion.
Improve Marketing Effectiveness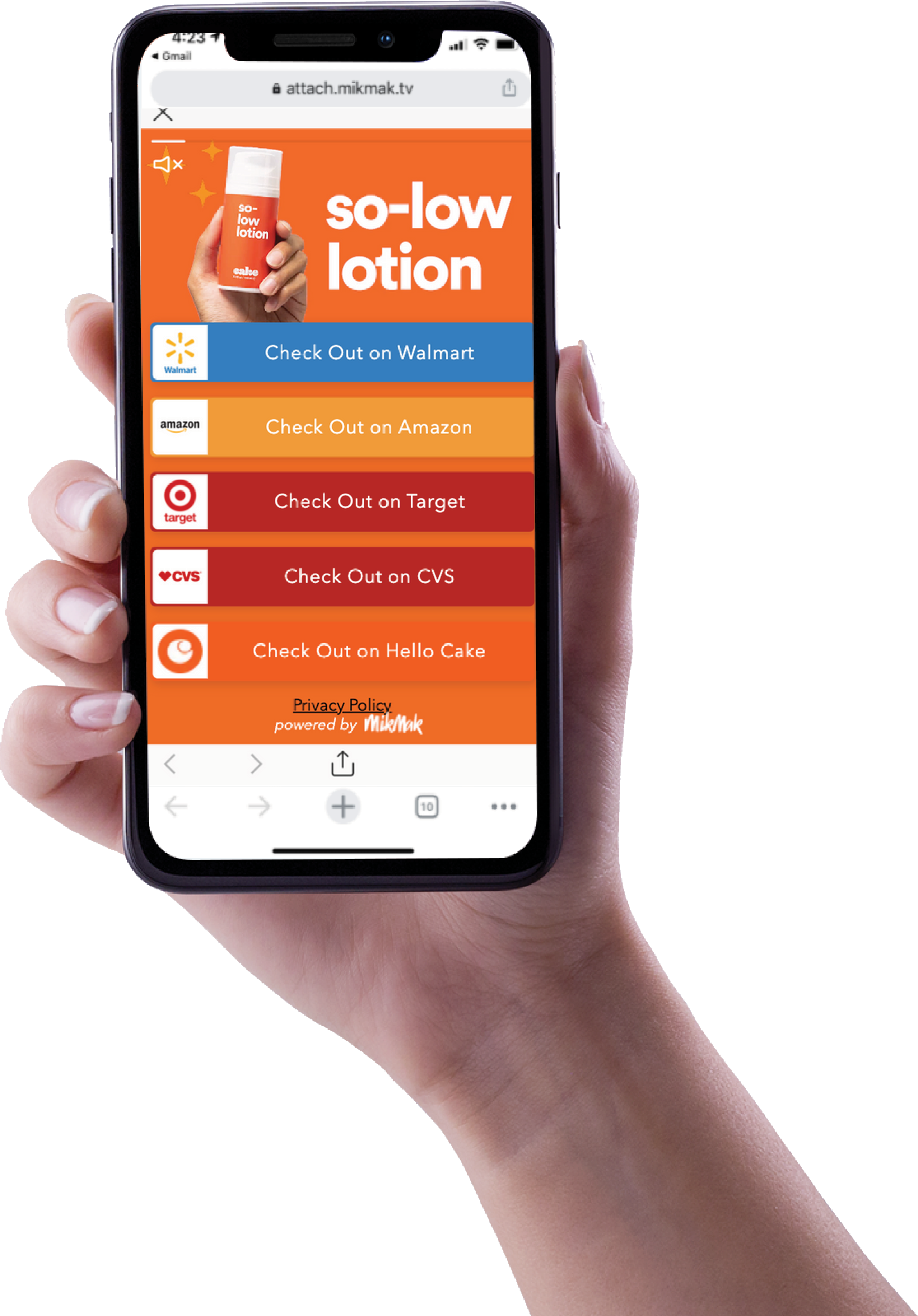 48.1%
Purchase Intent Rate with all current media using conversion campaign objectives
2.9x
Higher than the category average Purchase Intent Rate
38.4%
Of Purchase Intent Clicks go to a custom CTA directing shoppers to Hello Cake's website
Background
Hello Cake was looking for a solution that could let consumers shop where and how they wanted while also providing them with the option to learn more about their products. As a personal health brand, consumers often conduct research before making purchases.

They were also looking for a solution that would help optimize bottom-funnel media optimizations.
Challenge
Hello Cake needed a solution that could direct their consumers to not only their preferred retailer(s) but also their brand website in case they were interested in learning more about their products. They also were looking for industry experts that could lend a hand in optimizing marketing campaigns to target lower-funnel shoppers.
Solution
Hello Cake partnered with MikMak to create frictionless shopping experiences that seamlessly direct consumers to their preferred retailer(s) or to the Hello Cake brand website for more information. The shopping experiences can also be customized to match Hello Cake's key branding while offering image, gif, and video capabilities.

MikMak also helped Hello Cake increase consumer engagement and brand sales by optimizing campaigns for conversion instead of consideration or awareness.