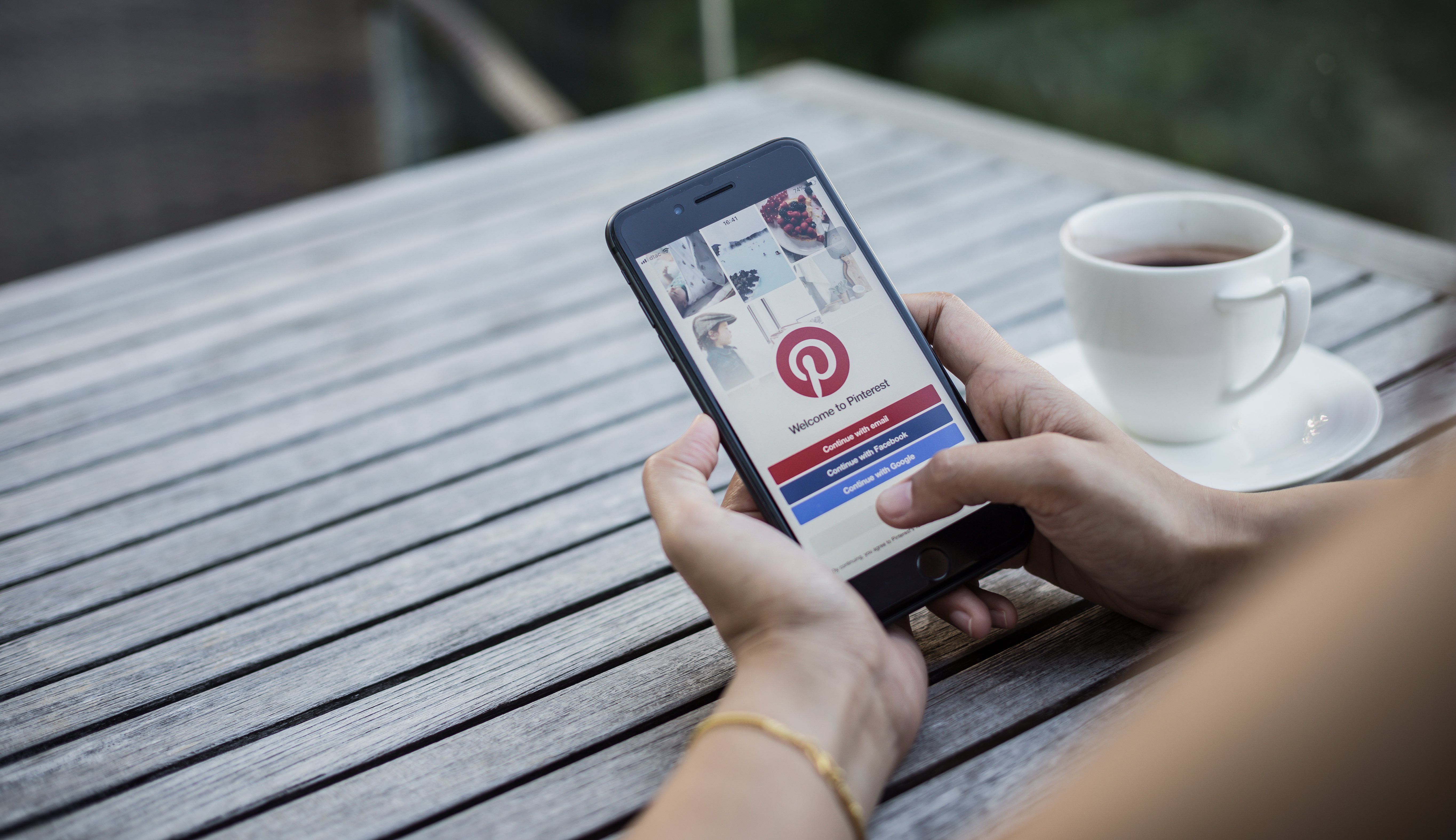 This guest blog is written by Enoch Lam, Partnerships Manager, Programs: Shopping, from Pinterest.

Currently, we are seeing an unprecedented change in the retail landscape, and eCommerce is becoming more important than ever. As consumers shift more of their spending to online channels, the brands that will stand out will create a shopping experience that feels more like "real life," bringing a sense of normalcy and delight to challenging times.
Shoppers are turning to Pinterest as a key shopping destination: a place to get inspired and discover new ideas as a refreshing alternative to news and politics. They're walking the virtual aisles of the platform, searching for visual ideas to help them adapt to their new reality. As of May 2020, Pinterest reaches 367 million monthly active Pinners worldwide.1
Eighty-nine percent of those Pinners used Pinterest for inspiration in a recent purchase.2
The number of Pinners engaging with shopping content on Pinterest has increased 44% year over year, and Pinterest has increased the number of shoppable products by 2.5x since last year. Ads on Pinterest deliver 2.3x lower cost per conversion vs. ads on social media because people on Pinterest are already here to shop and buy, so your impressions are never wasted.
Pinterest provides an inspired shopping experience
Pinterest offers a unique shopping experience because it is visual, personalized and actionable. Consumers can see what's out there before they know exactly what they want, and that experience is personalized to their individual tastes. When they find that perfect thing for them, they can buy it easily. 97% of searches are unbranded, opening the window for brands that want to offer value to consumers.
Here are some pro tips to set you up for success:
1. Make your Pin stand out.
Pinterest indexes information about billions of Pins every day. Everything about a Pin—the image, copy, link, and even the board the Pin was saved to—gives Pinterest signals about how and where to surface that Pin. Be thoughtful with your copy and images to help your Pins get seen by more people at the right time.
By leveraging your most engaging creative, you will attract a wider audience and add a new layer to brand awareness. We recommend a 2:3 aspect ratio (e.g. 1,000 x 1,500 pixels). Lifestyle images yield on average a 32% higher CTR than only displaying product images*.
2. For Pinterest Shopping, make sure to upload a feed and set up the Pinterest Tag.
Before you can set up your feed, you'll have to create a data source, which is a list of your products and their corresponding attributes. The next step is to insert a piece of code on your website that will allow Pinterest to gather insights and build audiences for your specific products -- called the Pinterest Tag. Once you're all set up, your products will organically appear on shopper's feeds, shop mode in search, and Pinner's boards.
3. Nurture your consumers through Inspired Shopping experiences including:
Style guides: When Pinners are early in their search for inspiration, style guides help them to discover their tastes
Shopping in closeup: When Pinners look at a pin in close up, they'll be able to easily shop it via visual search
Shop mode in search: When pinners search for home decor, they can filter results by what's 100% shoppable
Shop your board: When Pinners save ideas to a board, they can also shop them
Inspired Shopping experiences are highly actionable, making it easy for Pinners to go from browsing to buying. Once the buying decision is made, transition them seamlessly into a shopping experience that continues to engage them with your content as they decide what to choose and where to buy. MikMak is an example of a software that can help create frictionless shopping experiences and collect audiences for segmentation.
---
---
4. Leverage Pinterest tools to increase the reach of your content distribution.
The Pinterest team makes it easy to boost your distribution and match your products to hyper relevant shoppers using Shopping Ads, and you can indicate which products you want to promote. With Collections, you can group together product creatives in a clustered format, making it easier to visualize the products coming to life. With Pinalytics, you can see a comprehensive view of your organic, paid and earned engagement for all of your Pins. The insights you get from Analytics can tell you what people like, what they save from your client's website and help you learn more about what your client's audience really wants
5. Dynamic retargeting.
Dynamic retargeting helps your brand re-capture interested shoppers who may have visited your feed in the past, or left your product unpurchased in their cart. As shoppers browse on Pinterest, they will be re-targeted with the same or similar products organically, boosting the chance of purchase. Launch with just one product group for dynamic retargeting but select a longer lookback window (> 60 days). Doing so accounts for more site-side events, which then translates to a larger audience size; this will allow you to scale your spend.

Whether you are looking to increase brand awareness, reach new audiences, or create an inspiring shopping experience, now may be a good time to consider incorporating Pinterest into your eCommerce strategy and media mix. As you are adding social media to your eCommerce strategies, consider doing so with the right tools in your arsenal. That way you can protect your digital media spend as you gather insights to better understand your consumers.
If you would like to guest blog with MikMak, please contact marketing@mikmak.tv.