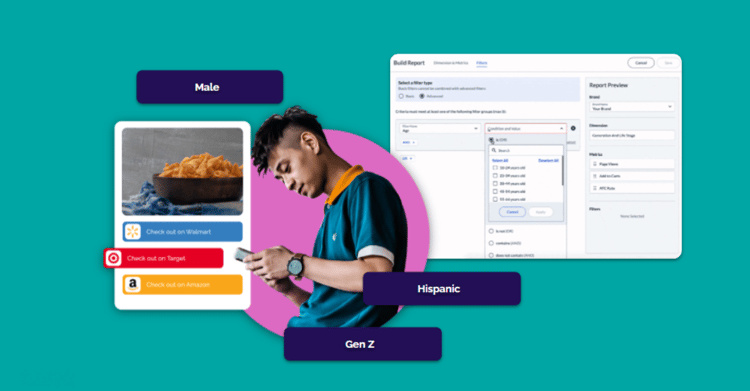 The face of America is changing. Now is the time for brands to get a deeper understanding of who their consumers are and why they make purchases. Especially with the ongoing changes to consumer data privacy, having data that helps brands understand consumer identity is more valuable than ever. As Rachel Tipograph, MikMak CEO, says, "identity is going to be the most important thing in business."
In this webinar led by Rachel and Dennis Ellis, VP of Product and GM of Infrastructure with LiveRamp, learn why getting to know your consumers will be the future of eCommerce and how easy it can be for brands to use these insights.
The power of data in understanding consumers
So, why, all of a sudden, is understanding consumer identity said to be the future of eCommerce? It is because commerce is now consumer-driven. From things like BOPIS, cookie deprecation, and privacy laws, it is all pointing to the fact that consumers are now in the driver's seat, and the shopping journey is in their hands.
eCommerce marketing decisions should be driven by data. Understanding your shoppers opens an entirely new level of information that must be considered for brands when gathering data. Previously, knowing basics about consumer touch points like where they preferred to shop was enough. Today, with the addition of demographic and psychographic data, we have a more holistic picture of both the shopper and their journey. Shopper Intelligence allows brands to see who is buying their products and create more relatable content and experiences for those shoppers. Brands have the opportunity to tap into segments they might not have even known existed.
What to do with deeper shopper insights?
For brands, MikMak's Shopper Intelligence shows which consumers are shopping, which retailers consumers are choosing to shop with, and more to break down and personalize who it is that is shopping with you. Not only do brands have access to this data, but it is readily available to make changes to upper-funnel media in real-time, allowing brands to try out different marketing techniques and know whom it resonates with. Here are some examples of how:
Deeper relevance with audience targeting


Think of a snack brand running shoppable media. With MikMak Shopper Intelligence, this brand gets to know more about who the consumer is on the other side of their ad. As a result, this brand gets to have their product page reflect that accordingly and make their media more personal to their audience. Maybe you see that a segment of your shoppers is soda drinkers, you can incorporate the snack alongside a soda to draw in more shoppers.

Future proofing your eCommerce data


Shopper Intelligence does not just work in the now, but can be used to plan for future consumer segments. For example, if a brand wants to know how to plan for the future for their Hispanic and Gen Z segment, they can see the shopping behaviors of these demographics mapped out and see the channel and retailer preferences. Shopper Intelligence allows brands to start today to learn about their prospective audiences.

Taking on a cookieless world


How is something like Shopper Intelligence possible in a cookieless world? MikMak's Shopper Intelligence powered by LiveRamp does not rely on cookies, which means that your brand can be investing in a long-term eCommerce strategy. It is the perfect combination of first-party eCommerce data along with third-party demographics and psychographics that will deepen your insights, even in a cookieless world.

To learn more about how your brand can benefit from Shopper Intelligence, schedule a demo with MikMak today.