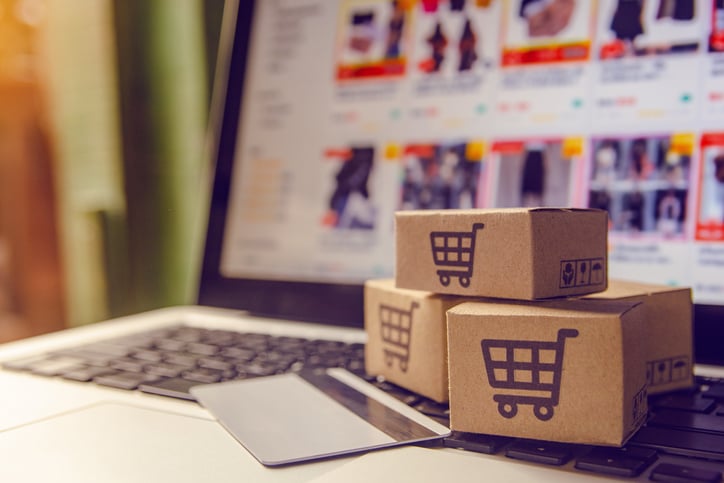 There are certain things that a brick and mortar store can take for granted. Physical storefronts have tried and true methods to bring shoppers into the store, direct them to products that they can discover and compare, and encourage them to purchase upon checking out. Brands have learned to leverage the physical storefront to influence their consumers' shopping experience, and have relied on the physical aisle for product discovery. All of that changed overnight with social distancing.

Kargo and MikMak invited panelists across four key industries that benefited from the consumer shopping experience in the physical aisle to discuss how they have addressed the challenges of meeting consumers in store shopping expectations using their eCommerce strategy. Joining us are marketing leaders from Kellogg's (food and beverage), Bacardi (alcohol and spirits), Reckitt Benckiser (CPG), and E.L.F. Cosmetics (beauty) to discuss how investments and strategies have changed to support new browsing habits.

Food and beverage needs to be relevant to the consumer in the moment
For Kelloggs, a winning eCommerce strategy is all about staying agile to capture the moment of consumer purchase interest. "People are eating many more breakfasts, snacks, dinners at home," Gale Horwood remarks, "so volume is not an issue." What is an important focus instead is keeping a pulse on when consumers are ready to discover new products, and then delivering both the right messages and the right products.
Managing this timing requires staying up-to-date with data on how and where consumers are viewing media. Then it's about producing content and campaigns that bring the brand and the products to these consumers. This requires data too to achieve precision in targeting, and remaining agile to produce the right creative. Kellogg's focused messaging on family and core basic needs, while developing content with quick turnaround -- sometimes executing ideas within seven days!
Alcohol is replicating physical shopping habits in the digital space
With bars shutting down during COVID-19, Katie Kirkpatrick's team at Bacardi have been bringing the bartender to the customer in digital form and encouraging cocktail making at home. That means helping consumers understand that they already have a bar in their own home that just needs more alcohol.
Bacardi has been connecting bartenders and ambassadors to alcohol drinkers, asking them "what do you have in your pantry?" Staying at home has resulted in a higher frequency of at home cocktail making. Oftentimes, consumers may just be several ingredients away from a complete recipe. Alcohol brands like Bacardi are looking actively at how to pique interest, and what needs to be provided in order to satisfy the consumer in their shopping experience.
CPG brands are focusing on education and frictionless buying experiences
Speed has always been a characteristic of the CPG vertical. You have a short time to educate and convert your consumers, and for that you must have powerful content and a seamless shopping experience. Josh Cierski from Reckitt Benckiser describes his CPG digital marketing nirvana as the ideal state of providing consumers with an end to end shopping experience that is frictionless. His team's goal is to have an ad experience in which once consumers enter, they would not want to leave. Within that experience, consumers can be educated on the uses and benefits of the product in a way that replicates the experience of physically holding Reckitt Benckiser products in store, and realizing its value relative to competitors.
The massive eCommerce demand has caused Josh to switch his brand's campaigns toward the middle and lower funnel. Reckitt Benckiser's messaging is designed to be simple, but looks at reach, frequency, and properly targeted content. Campaigns are designed to bridge the gap between what consumers are looking for and what isn't being addressed.
Beauty is leaning into consumer insights to replicate sampling in stores
Few verticals benefit from the in store experience like beauty. From product samples to in store beauty consultants, everything is designed to help shoppers discover and select the right product for them. How then, is the beauty sector able to replicate that in eCommerce? For Ekta Chopra at E.L.F. Cosmetics, innovations like augmented reality are playing a very important role. Consumers can try on different products online using augmented reality much like they did in stores. E.L.F. 's augmented reality campaigns have driven purchases six fold.
Since digital business is booming, Ekta's team is focusing on consumer trends.To do so, E.L.F. is taking the full funnel approach, addressing the entire consumer journey to capture engagement data and try new ways to connect the brand and product with consumers. Gathering this end-to-end data is key, and having it in real time to act on keeps this test and learn strategy successful.
With the physical storefront increasingly difficult to access, shoppers flocked to make their purchases online, challenging brands to build out digital storefronts to replicate the purchase driving functions that brick and mortar stores offer. Those who succeed, however, will be establishing an eCommerce strategy that can redefine how consumers of an industry shops online.
Want to learn more about the impact of accelerated eCommerce across industries? Read our eCommerce Acceleration Report for the grocery vertical.