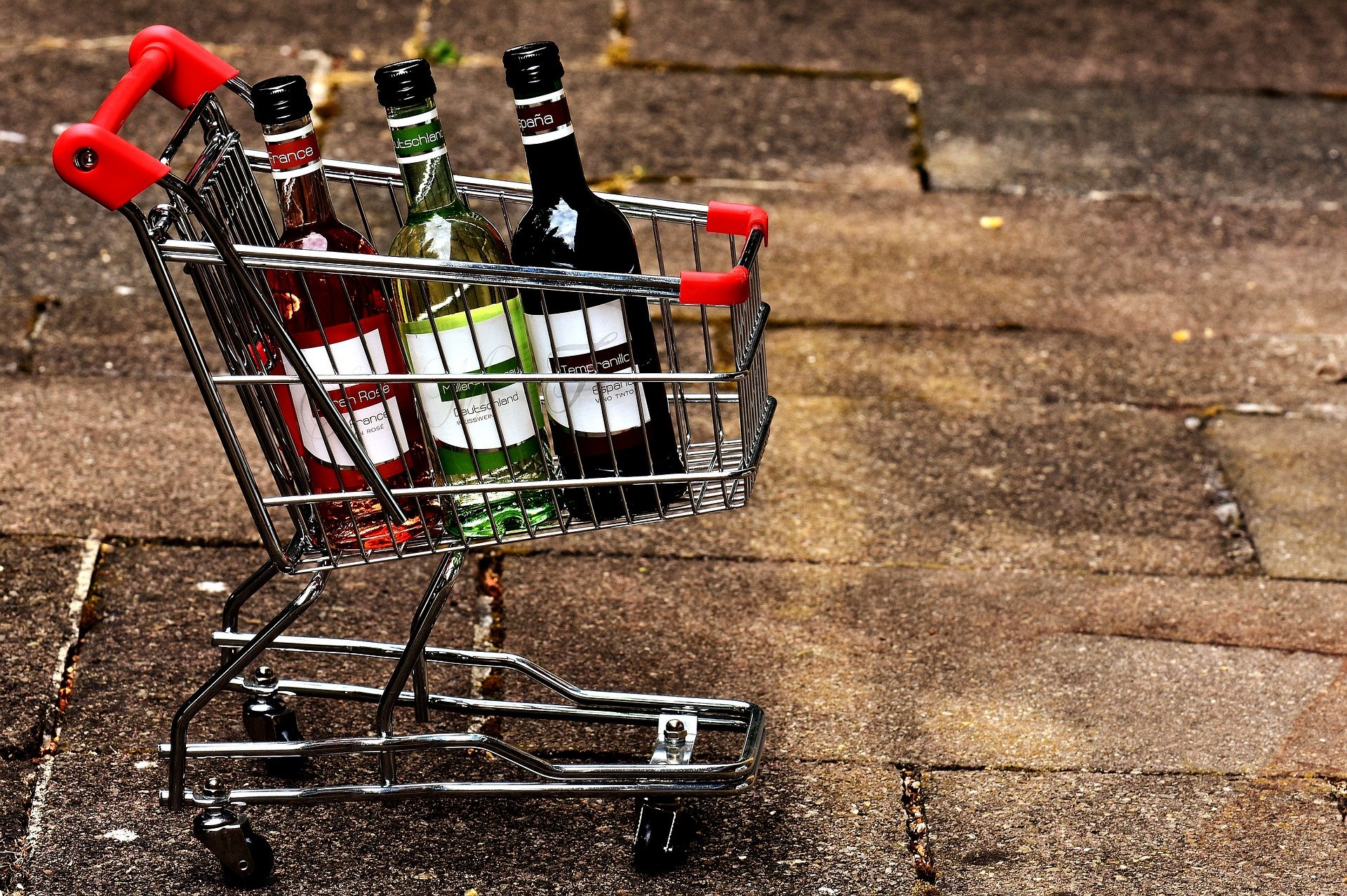 For many categories like beauty and grocery, consumers have a retailer of choice. There are places online they always shop, whether it is Sephora for beauty or Instacart for groceries. We've found that retailer preference is often developed because of a loyalty program or store experience. But for the alcohol category, that is not the case.
Unlike beauty and grocery, where consumers will tattoo their retailer of choice, people have no preference as to which online liquor retailer they choose to shop at.
How do we know this? MikMak conducted a test with one the biggest vodka brands to figure this out. To confirm that there is no liquor retailer preference amongst consumers, we launched a three-retailer experience driving to ReserveBar, Instacart and Drizly.
As we drove traffic to this vodka brand's multi-retailer digital storefront that displayed Drizly, Instacart and ReserveBar, we quickly saw a correlation between the first retailer button displayed and overall retailer preference. This means the retailer button placed first was the most preferred Check Out destination.
Then, after three days, we switched the placement of the ReserveBar and Drizly.

If you want to drive check outs today, the retailer must appear on the top of the list
Before the swap, the retailer preference was as follows (image on left):
ReserveBar: 42%
Instacart: 32%
Drizly: 26%
After the swap, the retailer preference changed to the below (image on right):
Drizly: 41%
Instacart: 28%
ReserveBar: 31%
As we can see, whichever retailer button appeared first became the most preferred retailer, suggesting that spirits online consumers are not yet loyal to a particular eRetailer.
This trend A/B test and finding are specific only to the spirits vertical.
This is the time to optimize your digital storefront for spirits.
Lack of retailer preference in alcohol means in-stock availability, price and shipping are what matters. Vinepair reports that "over the past two weeks, online retailers like Wine.com, and third-party apps that enable the delivery of wine, beer, and spirits, including Drizly and Minibar, have seen a surge in sales, with some reporting as much as triple-digit growth."
---
---
However, when there's no retailer preference, what will cause a consumer to check out at one retailer over another is whether the product is in-stock, whether it's the best price, and whether it will be delivered to their door quickly. During COVID-19, MikMak has found that inventory is the most defining characteristic in a shopper's buying process. Brands need to ensure their media is only driving to retailers where the product is in stock.
This is the opportunity for alcohol brands to optimize their creative. We've found that a good creative can increase or decrease liquor eCommerce conversion by 6%. If your brand wants to drive strong eCommerce conversion, follow these creative best practices:
Always show the product within the first three seconds
Ensure the creative asset has a clear & large call-to-action to shop
Consider showcasing popular recipes
Communicate key product benefits that are of value to your consumers
Now more than ever before, eSpirits has an opportunity to build loyalty with their growing customer base. (MikMak is offering brands free eCommerce creative audits during COVID-19). Make sure your digital storefront is optimized and ready to drive conversion.