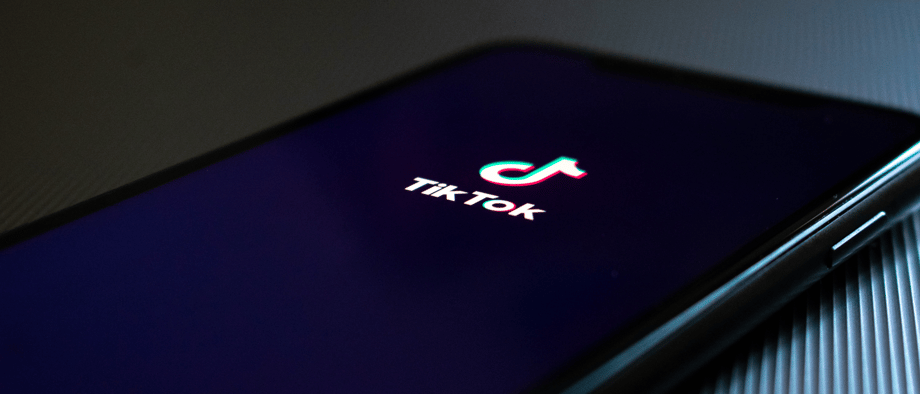 Despite having a presence in the U.S. for only two years, TikTok has become ubiquitous on the internet and an increasingly important part of popular culture. With a stated mission to inspire creativity and bring joy, TikTok has had 113 million downloads in February alone, and recently crossed the 2 billion threshold in lifetime installs, according to Sensor Tower.
That's
billion
with a B.
As everyone is staying at home, TikTok has become one of the social channels providing a source of joy, information, and connection. For those who are not yet familiar with TikTok, it is a short-form video platform that makes it easy for anyone to be a creator. TikTok's content creators leverage the app's tools like voice overs and green screens to make everything from makeup tutorials to cooking tutorials. While it is true that Gen Z make up some of the most visible users, TikTok is being embraced by people of all ages. But don't be distracted by the endearing and oddly addictive nature of these trending videos, TikTok is a social platform that can assist brands in their marketing strategies.
Product discovery can be serendipitous, but capturing data is intentional
The marketing funnel has changed. Gone are the days where brands can count on a dependable path to purchase for their consumers. Discovery happens in people's social and content feeds, and TikTok is a platform for discovery. When a user opens up the TikTok app they are taken directly to a personalized content feed curated to their particular tastes. Now more than ever, people are looking for sources of levity in their daily lives. This is a key moment for brands to develop more intimate and authentic connections with their consumers. Product discovery can happen in a way that doesn't feel intrusive, like in this example from e.l.f. Cosmetics for #eyeslipface.
What's more, this is the time to capture data. Like we've said before, bigger isn't always better when it comes to building audiences. The way to win today requires targeting micro-audiences to acquire new customers.
---
---
For marketers who are interested in exploring how to get the most out of TikTok, here are a couple of best practices.
Utilize TikTok creative best practices. Resist the urge to port over content designed for other mediums. This is especially true if your first inclination is to repurpose TV commercials. TikTok is full-screen, vertical video that, in a departure from other platforms, defaults to sound on. Instead, grab your users' attention with a strong hook in the beginning of the video. Make sure your content is concise and in the 10-20 second range. No need for high production costs -- authenticity is key, so avoid overly produced content. Above all, remember that people come to TikTok to enjoy content, so have fun and don't be afraid to be silly.
Leverage the TikTok Creator Marketplace. The official TikTok platform for brand-creator collaboration, the Creator Marketplace helps brands with everything from finding creators based on their particular campaign objectives to analyzing content performance. If each creator is a channel to a niche audience, this is the way to harness the credibility of established TikTok users.
Apply the TikTok Pixel to your campaigns. Making use of TikTok's pixel will provide better measurement, delivery optimization, and audience management to your TikTok campaigns. Gathering audience data in particular is incredibly important. You are going to want to be able to retarget users engaging with your brand so you can reach them easily again in the future.
Drive purchase intent.

Now that you have the content, use it to drive traffic. TikTok's "In-Feed Video" ad unit combines content placement in the coveted

For You

feed with eCommerce functionality like

Shop Now

call-to-actions. The "Hashtag Challenge Plus" ad type takes brand engagement through potentially viral user generated content, and blends it with a shoppable component suited for product discovery.
Like so many habit forming trends we've seen take on during stay at home, TikTok has joined the playing field of embraced social media platforms. As you are adding social media to your eCommerce strategies, consider doing so with the right tools in your arsenal. That way you can protect your digital media spend as you gather insights to better understand your consumers.