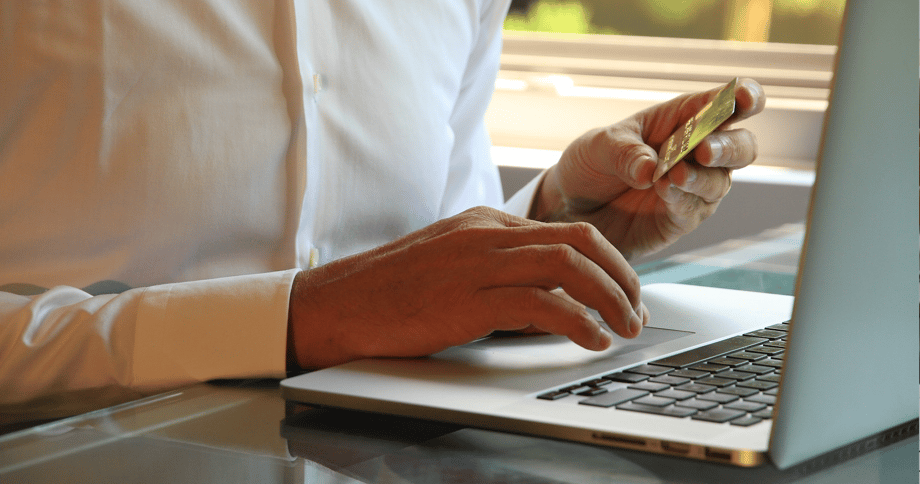 The uncertainty of COVID-19 necessitated sudden changes that few have experienced before at scale. Social distancing policies impacted every aspect of every industry, causing volatility in consumer demand and challenging the eCommerce basis of every business. This week, MikMak's Rachel Tipograph (CEO) and The Trade Desk's Matt Goldberg (EVP, North America) hosted a joint webinar to explore four industries that have experienced consumer demand driven transformations, and invited Robin Berzin (CEO of Parsley Health) and Angela Zepeda (CMO of Hyundai North America) as leaders that weathered and even accelerated the growth of their businesses during this time.
eCommerce has accelerated overnight and expanded marketing needs
Starting the week of March 10, revenue from venues, restaurants, and brick and mortar stores disappeared. Many brands, especially those in grocery and spirits, hadn't invested in technology and eCommerce prior to the pandemic and were caught unprepared. MikMak helped these brands quickly build out their eCommerce presence to address this shift toward digital. Since then, self care products and even beauty and apparel have begun to recover, with the trend shifting recently toward entertainment spend.
During this time, gaps between supply and demand have also emerged, challenging the role marketing plays managing eCommerce. There has also been a notable mismatch between product demand and supply, especially with stockpiling purchases during the initial days of the pandemic. As a result, marketing must now also address inventory management so ads do not drive to empty carts.
Digital spend is moving toward ConnectedTV for flexibility and targeting
While the shift of viewership from cable TV toward streaming and on demand has been occurring for years, it spiked during stay-at-home. In the week of March 16 alone, Connected TV (or CTV, aka internet streaming to the TV) viewership was up 2.2 times, and represented almost a quarter of all viewing on TV. When viewers change, advertisers follow, especially as 66% of 18 to 34 year olds are open to watching ads to lower their subscription costs.
During the uncertainty of COVID-19, buyers need to get in and out of the ad marketplace quickly when reacting to consumer needs. As such, there has been a rise in the importance of data in targeting and flexibility in ad spend. Linear TV relies on upfront seasons and upfront financial commitments, and that no longer matches advertising needs. Geolocation and other engagement data are increasingly important as marketers target viewers where they are watching with what they want to see. The Trade Desk has been supporting advertisers to bridge gaps as this significant move of digital spend toward CTV occurs.
---
---
Telemedicine accelerated 10 years in 2 months, and has found industry acceptance
For Parsley Health, telemedicine has always been a feature rather than a product. Before COVID-19, the company had already rolled out telemedicine for its members in 10 states, including for prescriptions and diagnostics. In fact, 50% of care -- even for local patients -- was already being delivered via video. Today, Parsley Health is 100% online for consultative care that doesn't involve procedures. Consumer hesitation and lack of understanding of telemedicine that existed before COVID-19 has disappeared, while insurance companies pay the same for remote care. With wide consumer adoption and industry acceptance, this way of practicing medicine is likely to persist, and can be very positive for medical care when managing costs.
For a healthcare company, reacting strategically during a pandemic also means providing information and education. Parsley Health built out a new content pillar around COVID-19 to help the community understand and navigate the pandemic. It acted as a trusted healthcare brand, educating and reassuring people on their sources of anxiety. They took care never to engage in "ambulance chasing" practices, and that reaffirmed consumer trust. As people move out of this paralysis moment caused by COVID-19, there will be a long and permanent behavioral shift toward the awareness of, interest in, and willingness to spend on health and wellness. Parsley Health has helped bridge that gap.
Hyundai stabilized their community and adjusted toward purchasing cars online
For Hyundai, COVID-19 interrupted what was essentially a five year business plan. As a company with roots in South Korea, Hyundai saw the impact of the pandemic early due to the presence of COVID-19 in one of its South Korean plants. Business decisions had to be made quickly, and Hyundai redeployed and relaunched programs that worked previously in similar circumstances. Assurance programs and payment deferment that were effective during the last financial crisis were brought back, aiming to support customers and prospective buyers that no longer had a financial safety net.
Hyundai also worked with dealerships to begin selling cars online in response to consumer demand for online car buying. The company reached out to dealerships offering incentives to raise sales and keep people employed. They also accelerated capacity to process paperwork, pre-financing, and even scheduling cars to be delivered to the buyer's home all on the internet. This allowed Hyundai to keep their business and community financially whole in preparation for economic recovery, and establish an eCommerce foundation for the future.
So what does that mean for businesses who want to accelerate as uncertainty continues? According to Rachel Tipograph, it means requiring several things:
Stay top of mind and stay in the game. Having a strong eCommerce foundation is table stakes now. Even if what you're driving isn't immediate sales, you should be the preferred product of purchase once the buying power returns.
Take advantage of cheap media to put your content out there. This is your moment to drive down acquisition cost. The gap you leave if you stop advertising creates a hole that is much harder to crawl out of when you decide to start it up again. Stay flexible and stay data-driven, as keeping a pulse on consumer sentiment should be top of mind.
Be forward looking and get your first party data. Remember that a cookie-less internet is coming the year of 2022. If you are not building up your first party audience data right now, it is about to get infinitely harder in the future. No matter what industry you are in, selling online is a necessity, and building that capability starts today.
Missed the webinar? Watch it on demand and make sure to sign up for our weekly newsletter to stay up to date on the latest news and events in eCommerce.