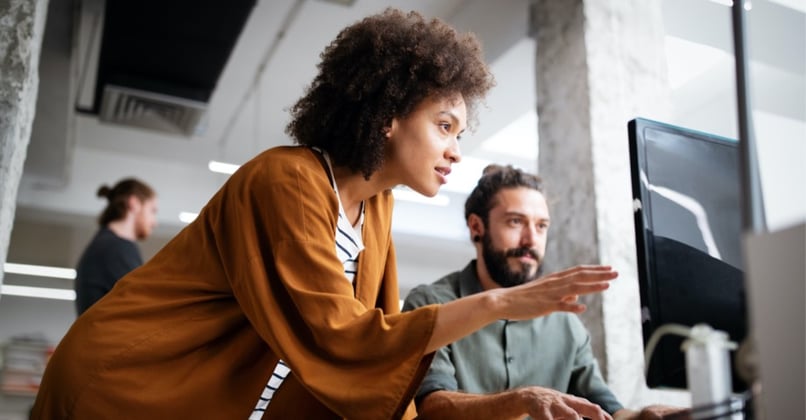 2020 marked the first time that digital ad spend accounted for over half of all advertising dollars in the US. At the same time, eCommerce sales grew by $263 billion, from 11.8 percent retail revenue in 2019 to 21.3 percent in 2020. Now, with eCommerce technology supporting shoppable media and consumer data, brands have been able to access a clearer picture of their consumers' shopping journey.
However, few brands have been able to maximize the potential that sales data presents when it comes to driving conversion and growing market share. If you're looking to incorporate sales data into your eCommerce strategy and close the loop on attribution, here are the basics.
What is closed-loop attribution?
Brands begin learning about their consumers from the moment they engage with an ad to check out. But what happens after check out? Did the final purchase get made? If so, what was in that cart? This is where closed-loop attribution, or the ability to tie granular consumer touchpoints like platform and campaign all the way through to purchase, becomes often the best source for gaining accurate and actionable insights.
The online shopping journey happens in many stages, each gathering unique sets of metrics that helps marketers understand the success of initiatives that target each stage. Consumers begin by interacting within the platform such as a paid marketing channel or brand.com, then move onto a landing page that engages the consumer before transitioning them to a retailer cart.
Sales data becomes available after the retailer cart. Metrics captured often include add to cart rate, total revenue, total units, average order value, and more. These metrics, especially when viewed comprehensively with consumer data gathered earlier in the shopping journey, provide visibility into how successful a brand's investment is at driving purchase intent and business growth.
---
---
How is sales data used to accelerate eCommerce?
Sales data adds an additional layer of context to total sales figures by pointing to which marketing investments were the most effective in moving the consumer down the path to purchase, all the way to when the transaction occurs. For example, some campaigns could perform well driving conversion from the platform experience to retailer cart, and brand marketers would expect a corresponding growth in revenue. Having sales data would help marketers understand if this growth actually occurred, and if not, where in the shopping journey did the experience break.
Within the MikMak platform, sales data is used to help brands align the strategic actions they take with actual solutions and help them understand whether it actually accelerated eCommerce growth. Sales data can also be a source of valuable information for brands to leverage when looking at project adjacencies, such as when we found that eGrocery stores became the new checkout for beauty and personal care products.
Strategic questions your sales data can answer
Leveraging the right data set is key for enhancing your business. So how do you get started incorporating sales data strategically for your brand? By first determining your brand's eCommerce strategy and the drivers and accelerators of growth, then by determining the metrics that best reflect these drivers and how you will derive insight from them.
Knowing the right questions to ask can provide clarity into what data set of metrics, and ultimately what data provider, is right for your business. Here are some sample questions to get you started:
Which of my marketing initiatives is driving my brand's eCommerce revenue?
Which retailers did my shoppers prefer to make their purchases at?
Does sales performance change depending on media platforms (such as search, video, programmatic), social channels, or influencer?
What non-brand items and categories are being included in shopper baskets along with my products?
Gathering consumer preference and attribution data have been key in helping brands learn what drives purchase intent and conversion. To learn more about eCommerce metrics, sales insights, and how they can be used to help your brand grow and protect market share, schedule a demo with MikMak today.