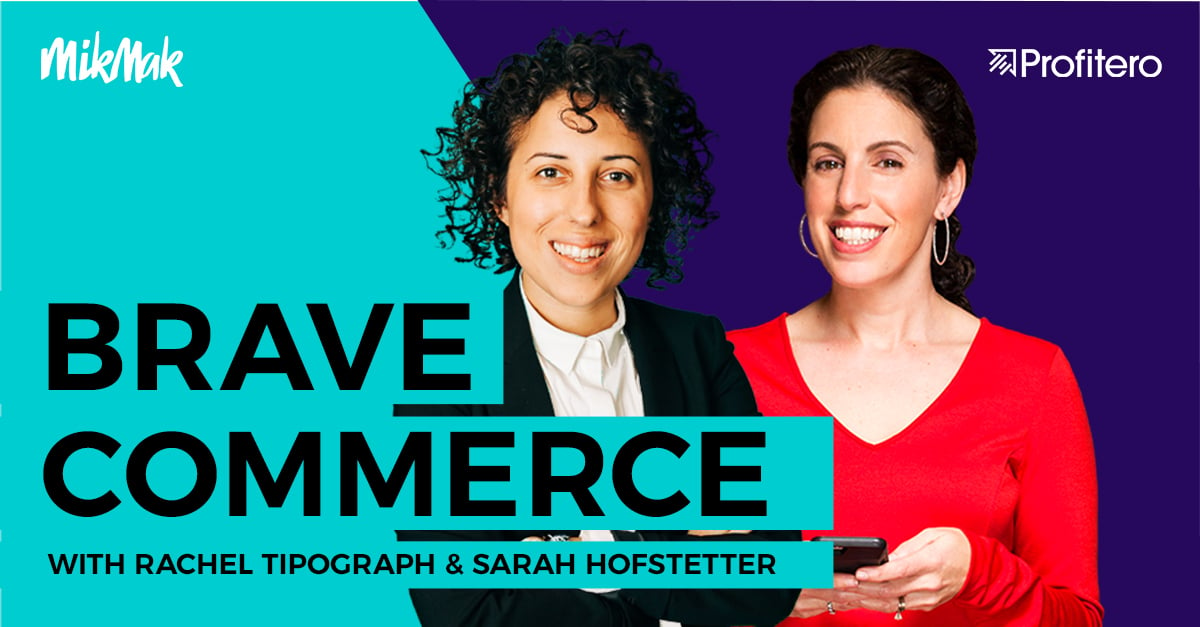 There's a new podcast in town: BRAVE COMMERCE!
It's hosted by MikMak's Founder & CEO, Rachel Tipograph, and Profitero's President, Sarah Hofstetter, BRAVE COMMERCE tackles what's relevant in eCommerce for the world's biggest brands. Each episode shares tips worth millions in sales, while interviewing the bravest Fortune 1000 executives on how to navigate eCommerce's latest consumer and retailer dynamics.
Tune in now!
New episodes are released on Apple Podcasts, Google Podcasts, Spotify, and BRAVECOMMERCEPODCAST.com every Wednesday but make sure to check out our first 4 full episodes now!

Ready to become BRAVE together? Subscribe today!