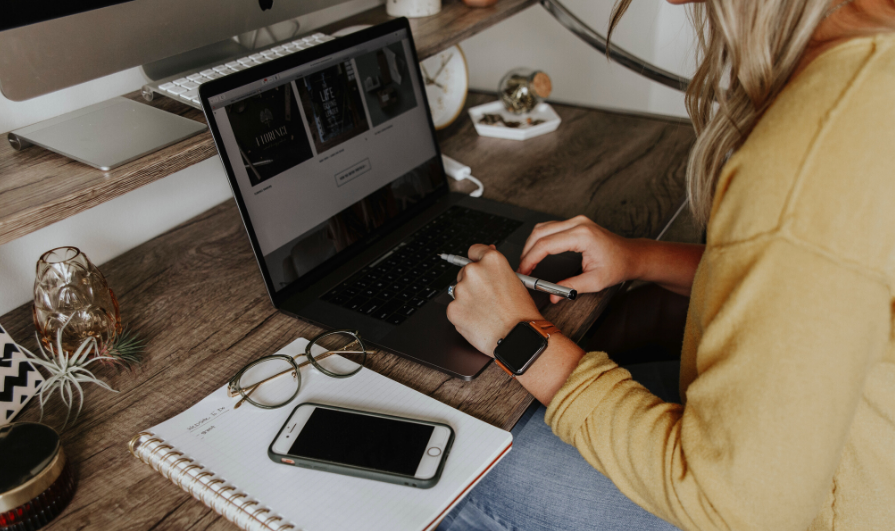 April 30, 2020 marked the seventh installment in our weekly Navigating COVID Roundtable Series with hosts Rachel Tipograph (CEO & Founder of MikMak) and Anda Gansca (CEO & Co-Founder of Knotch). This week panelists from Citi, AT&T, Anheuser-Busch, Lowes, GE, Mitsubishi, and others discussed their evolving eCommerce marketing strategies and how they are anchoring their teams as they plan for the future. Here are some key takeaways:
Prepare your eCommerce strategy for multiple realities
This pandemic has forced many marketing teams to develop a new skill set: future-planning for multiple potential realities. Over the past two months, many leaders have spent their day-to-day figuring out what it means to operate a business during a global pandemic. Simultaneously, they must plan for a normalizing future. Unfortunately, nobody knows what that future is and when it will arrive. Until a vaccine is developed, there is no clear end date to COVID-19. Even with reopening beginning in several states, everyone is still navigating the unknown. Brick and mortar stores may yet see some revitalization, but eCommerce remains the current non-negotiable channel to leverage.
Meanwhile, it is important to leave room for flexibility. As one panelist puts it, "COVID-19 has acted as a great illuminator, shining a light on leaders and the defining attributes of their leadership styles." As the pandemic continues to unfold, leaders who are able to remain level headed, open minded, and communicative about their brand's future are the ones who will be respected by their employees and colleagues in the years to come.
---
---
Invest in opportunities for growth now
Now is still a good time to grow long term business opportunities, even if you are in an industry that is not seeing immediate sales. As one marketer put it, COVID-19 has highlighted "the importance of simplicity". During a time of high content flow, simplicity in messaging helps brands stay top of mind. Results show that the marketers who distinguish themselves from the crowd are the ones that remain present.
What's more, media is cheap and acquisition cost is low right now. The gap you leave if you stop advertising is much harder to crawl out of when you decide to start again. Brands can stay present and relevant by being creative with how they are engaging with their customers in lieu of more focused in person marketing efforts. For one panelist, this included anywhere from awarding people who have had to push back large social events (ie. weddings, birthday parties, etc) to offering celebrity cooking classes to their customers. Whether it is engaging your consumers or gathering audience data for better targeting, all of this pays forward to driving your business growth in the future. Having always on media and opportunities for engagement with your consumer is table stakes right now.
Physical and mental health are of equal importance
"People are a brand's most important asset," noted one panelist. One of the positive outcomes of this new reality has been brands' added attention to caring for their employees and consumers' mental well-being. Kicking off at the start of Mental Health Awareness Month, panelists made note of their efforts as leaders to inspire their employees and promote their holistic well-being. In many ways COVID-19 has been a unifying source of discomfort. We are all separated. We are all facing anxieties. Many are being forced to make hard decisions both in and out of work. Leaders have created more flexibility in their employees' work days and added valuable mental health support resources in hopes of offsetting the stress presented by their new working situation, the anxiety of living through a pandemic, and the additional responsibilities employees may have taken on since Stay-At-Home policies went into place.
The finale of our Navigating COVID Weekly Roundtable is this week, but we will continue to provide insights from our panelists in the weeks to come. Subscribe to our newsletter to stay up to date!