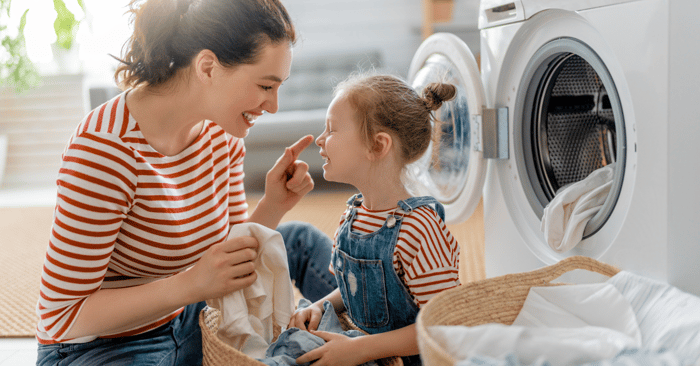 Taking care of your home has become a higher priority for many people across the globe since the pandemic. Related to this trend, Home Care products have become an emerging category for eCommerce. For example, during the summer's retailer driven shopping occasions, Home Care items had purchase intent rates 4x the category benchmark on the MikMak Platform. To help brands capitalize on this growth, we took a closer look at who is buying Home Care products and what can be done to best reach them.
Facebook/Instagram x Amazon is your brand's Channel x Retailer Mix for Home Care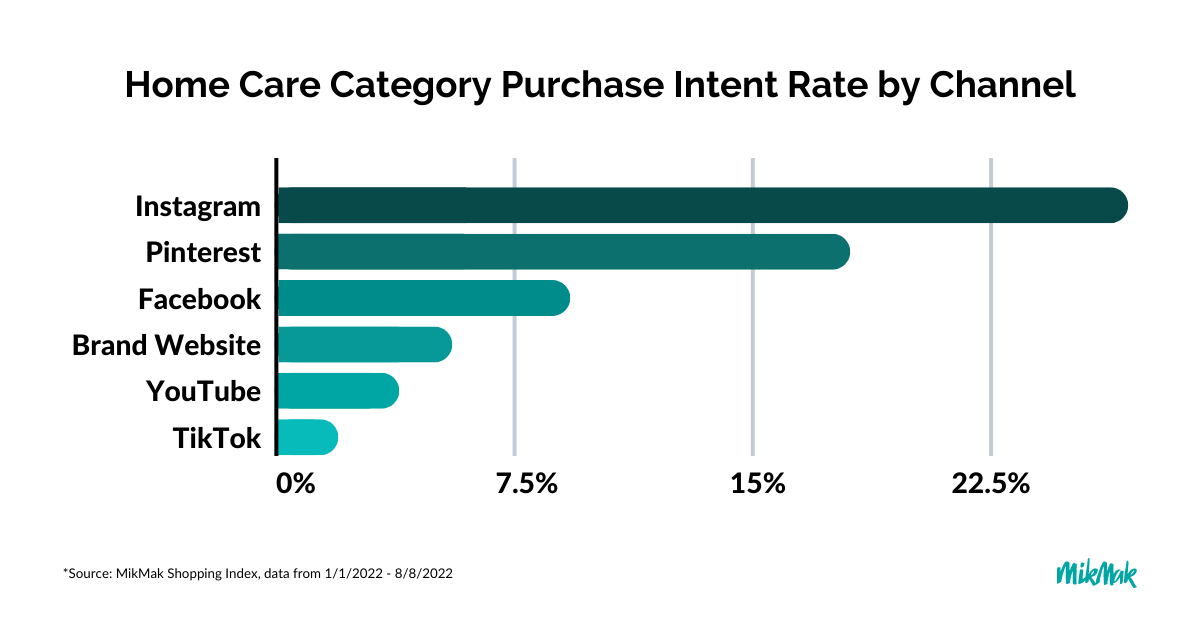 The MikMak Shopping Index shows that over 60 percent of all Home Care shoppers on the MikMak Platform begin their shopping journey on Facebook and Instagram in 2022. Meanwhile, Amazon has the most in-market traffic, seeing 38 percent of all purchase intent clicks, compared to 28 percent at Target and 25 percent at Walmart.
Further data revealed that Home Care shoppers tend to be price conscious and weigh their options among retailers. While Amazon sees the highest volume of shoppers, most of those shoppers are completing their purchases at Walmart. This discrepancy is likely due to consumers treating Amazon as a discovery and shopping list-building platform, particularly useful for making on-site comparisons between products.
Married women, between ages 45-54, living in households with children, are most likely to make a Home Care purchase

When it comes to Facebook and Instagram, MikMak's Shopping Index found that married women between the ages of 45-54, living in households with children, have been most likely to make a home care purchase this year. These shoppers had a purchase intent rate of over 12 percent, more than 2.5x the average category rate of 4.8 percent.
---
---
Meanwhile, shoppers that began their journey on TikTok were 3.5x more likely to purchase if they were single (17 percent purchase intent rate), in households without children (16 percent purchase intent rate), and owned cats (16.7 percent purchase intent rate). Consider this when developing your brand's ad spending strategy and choosing which demographics to represent in creative.
Laundry products are the most commonly purchased products from Home Care Shoppers
When looking at basket-level data, we found that over 57 percent of Home Care units sold are laundry products, with the average order containing two items. The average order value is $38.42, and the average unit price at $19.
Furthermore, Home Care shoppers most often added home improvement materials and home organization containers to their shopping carts, indicating that they were making purchases for all aspects of their homes. This presents an opportunity for brands to look into cross-promotion and partnerships, as well as ad creative that shows their products used in home improvement and organization-related situations.
Keep a pulse on consumer shopping habits to locate opportunities to win and grow
With Home Care products gaining popularity, now is a valuable time to understand the consumers buying your products. Be sure to incorporate social commerce and utilize what you know about your consumers on each platform to tailor your advertising to them specifically. Read more about the latest insights in Home Care in our recent guide, "Home Care Benchmarks and Insights," available now.