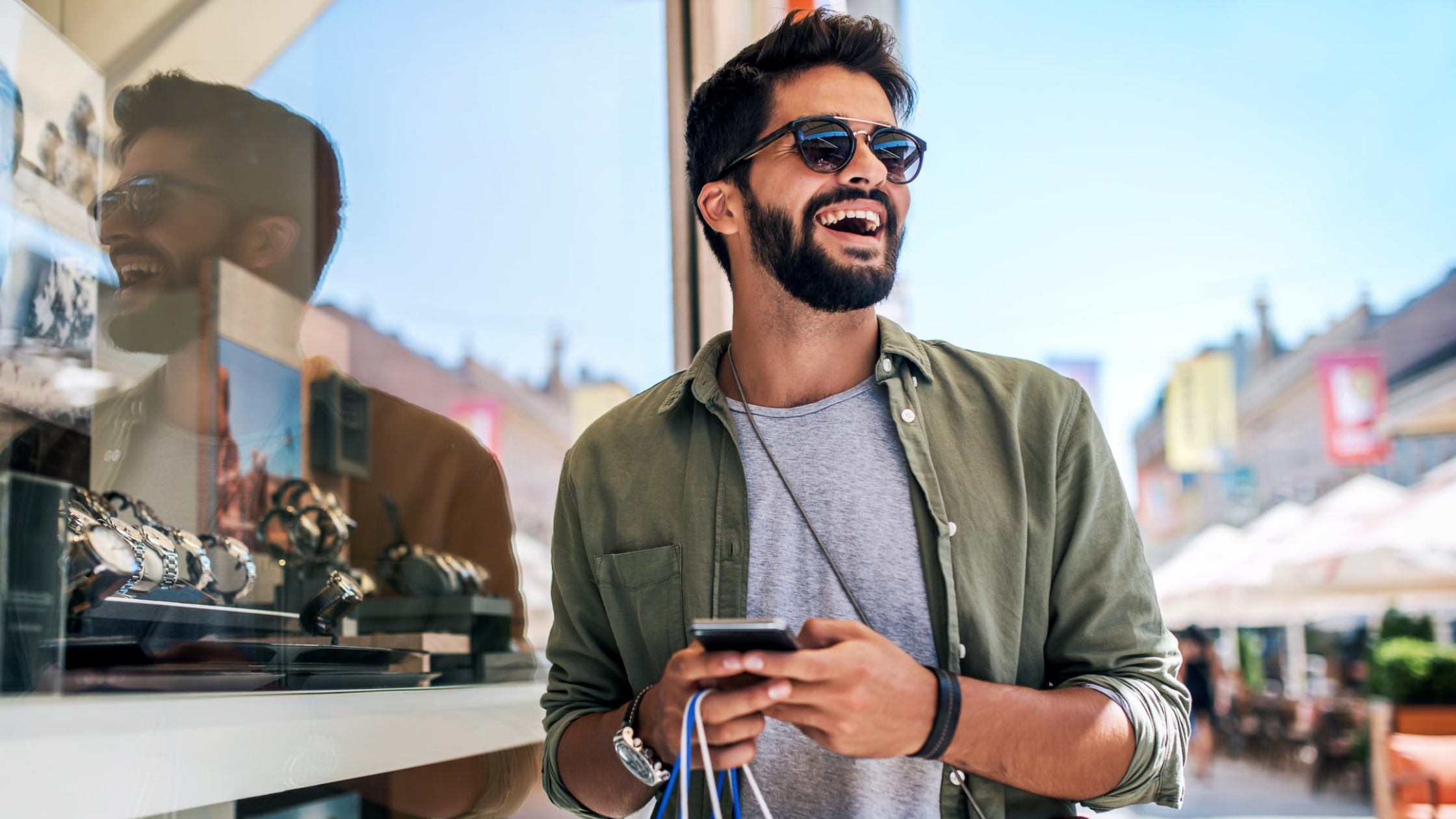 Omnichannel marketing means "all channels." This approach is driven by the vast power of consumer choice, allowing buyers to select how they wish to browse for products, check out, and receive their goods.
Consumers aren't just interacting with your brand in one place, either. Instead, they have the potential to be exposed to your products literally anywhere they go—on social media, in brick-and-mortar stores, as they're browsing another website, through online digital marketplaces, and more—which means building an effective omnichannel selling strategy is more important than ever before.
Why Does Your Brand's Omnichannel Selling Strategy Matter?
Consumer behavior is shifting. Today's buyers expect convenience, speed, and savings. With just a few clicks, they can access an endless array of information and products, which means that pricing, convenience, and delivery speed are critical.
Just how important is your company's omnichannel selling strategy? A 2020 survey of retail business leaders found that 46 percent were planning to put more resources into omnichannel advertising in the near future, compared to their pre-COVID-19 marketing plans.
Another report found that buy online, pick up in store (BOPIS) options, touchless checkout, and an optimized online shopping experience led to higher shopping frequency and overall sales. A well-executed omnichannel selling strategy leads to higher sales and revenue, as well as increased consumer loyalty and brand awareness.
Steps to Creating an Omnichannel Strategy
Follow these five simple steps to build an omnichannel strategy that's not only effective, but that builds loyal brand advocates as well.
1. Make your omnichannel selling strategy a top priority.
More than 2.14 billion people are expected to shop online this year. Your brand should focus on leveling up your omnichannel selling strategy to increase your consumer base, from human resources to social media and supply chain management. That means understanding which channels drive the most traffic and purchase intent, which can be done by comparing your results against category benchmarks and making any necessary adjustments.
Start with the following measures:
Make your website mobile-friendly so consumers get a seamless experience and can shop no matter where they are.
Give consumers cross-channel support, like phone, email, and chat.
Make every consumer touchpoint shoppable, so even if they just see your logo they can click and buy from whatever device they're using.
Provide omnichannel solutions to shop online or in stores from retailers who have your product in stock nearby
Use A/B testing during email campaigns to ensure you're using the right language and making the right offer, at the right time.
Track which consumer preferences are driving conversions and which retailers they prefer.
Use geolocation data to predict demand.
As retailers and consumers embrace the omnichannel experience, organizations must realign their goals and processes to stay current. This is especially true for large corporations, where it's easy to lose sight of goals when creating a seamless shopping experience.
---
---
2. Use data to learn more about your buyers.
Luckily, eCommerce metrics can also help dramatically improve your organization's omnichannel strategy. Acquisition, engagement, conversion, and retention can be used as leading indicators for all commerce, helping businesses understand what their buyers want and what their purchase preferences are. Some things to look out for, include:
Which channels drive the highest traffic?
What consumer practices are driving conversion?
What factors impact product consideration?
What's the value of the average basket and how many products does it contain?
What's actually driving sales?
How can brands gather this helpful data? Start by using social media networks like Facebook, Instagram, Pinterest, or TikTok to get a general understanding of their consumer demographics. eCommerce enablement platforms like MikMak are also invaluable, helping businesses understand each step of the omnichannel buyer's journey, from ad engagement to consumer behavior, shoppable media, and the checkout process.
3. Provide consumers with a frictionless shopping experience.
A frictionless eCommerce experience means that there are few to no obstacles between a consumer discovering a new product and turning into a repeat buyer.
Factors like price, inventory, fulfillment, and timing matter, particularly during a time in which supply chain and product availability is a top concern. About half of consumers say that convenience is the primary reason they shop online, which reflects how easily they can find the products they want, how relevant their recommendations are, and how friction-free their overall shopping experience is.
Too much friction during a buyer's journey on top of an unpleasant shopping experience can lead to up to $22 billion of lost revenue in the overall market each year. Friction also comes in the form of being out of stock when your shoppers arrive at a retailer cart. A recent report by Adobe shows that compared to October 2019, October 2021's out-of-stocks notifications have already increased by 325%. Reducing friction isn't just about conducting tests to optimize your ads, it is also about driving to digital shelves as seamlessly as you drive to nearby physical retailers that have your product in stock.
4. Streamline your online and in-store checkout process.
Consumers today crave the power of choice, and giving consumers the option to choose the fulfillment option that is most convenient to them is no exception. Some of the most common fulfillment options today include:
BOPIS
Home delivery options
In-store purchasing
Consumers want options, especially speedy delivery options. Eighty-eight percent of online shoppers will pay more for same-day delivery, but only about 50 percent of retailers currently offer this delivery option.
Brands hoping to win the omnichannel game must streamline their social media, website, and media channels to fulfill consumer needs and preferences surrounding how and where they buy. Anyone visiting your website or social media platform should be able to make a purchase. Technology like MikMak Commerce can also ensure that your website and media provides visitors with plenty of options and flexibility when purchasing, making it more likely they'll purchase from you in the future.
5. Now get deeper with your shopper insights
Did you know that you can use the high intent audiences you have built today to find your future consumers? The identity of your consumers plays a huge role in determining what they find compelling, how they like to be engaged, and what they choose to buy. What's more, you can link your eCommerce data to their demographic and psychographic information and find new audiences based on shopper identity. For an omnichannel strategy that not just deepens your relevance to your consumers but also opens up new ways to drive incrementality for years to come, it's a good idea to start incorporating the identity of your shoppers into your eCommerce strategy today.
Start Building Your Brand's Omnichannel Strategy
An effective omnichannel selling strategy is imperative to your brand's success, especially in a post-COVID-19 world. Read our Consumer Driven Commerce guide today to learn how data collection can help your brand improve its omnichannel shopping experience.