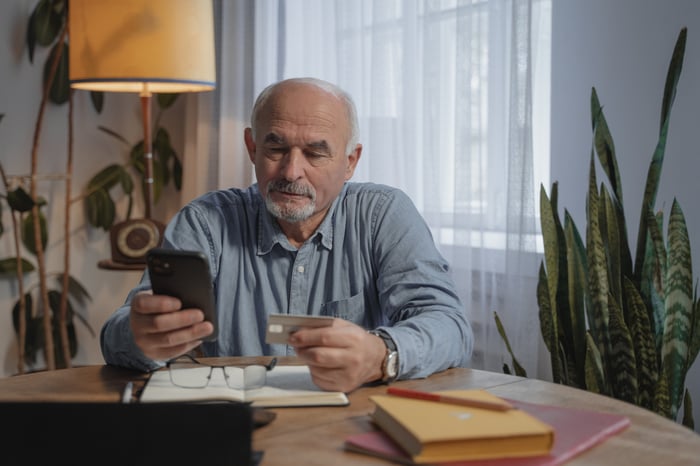 Baby Boomers are the demographic cohort born between the late 1940s and early 1960s. With more disposable income than other cohorts, they are an important demographic to keep an eye on in the eCommerce space. MikMak took a closer look at what your brand needs to do to reach this unique demographic of shoppers. Here's what we found.
Baby Boomer shoppers read reviews, spend more time shopping, and more money
When Baby Boomers shop online, they are more willing to spend the time reading reviews. Rather than Gen Z and Millennials who might be willing to try something new, Baby Boomers want to know the facts. They are going to spend more time researching their products, asking questions, and reading reviews.
In fact, the average Baby Boomer spends an average of 27 hours a week on the internet, exceeding that of Millennials by 2 hours. While Baby Boomers are the last generation to not fully be native to digital growth, they were the first generation to integrate technology into their daily lives, and adapt to the fast-growing digital landscape. During the pandemic, Baby Boomers were the fastest growing group of online shoppers, spending 49 percent more in 2020 than any other year.
This holiday season, we are likely to see more Baby Boomers shopping online than ever making purchases for their friends and families. AARP reported that spending by people 50 and older will make up $27.5 trillion by 2050 (61 percent of total spending). With more disposable income, Baby Boomers are more likely to spend more every shopping trip, buying more items at once than other generations, if not for their loved ones of other generations. With MikMak's Shopping Index already reporting larger basket sizes in 2022, this is a demographic brands should not ignore.
Baby Boomers start their shopping journeys on Facebook/Instagram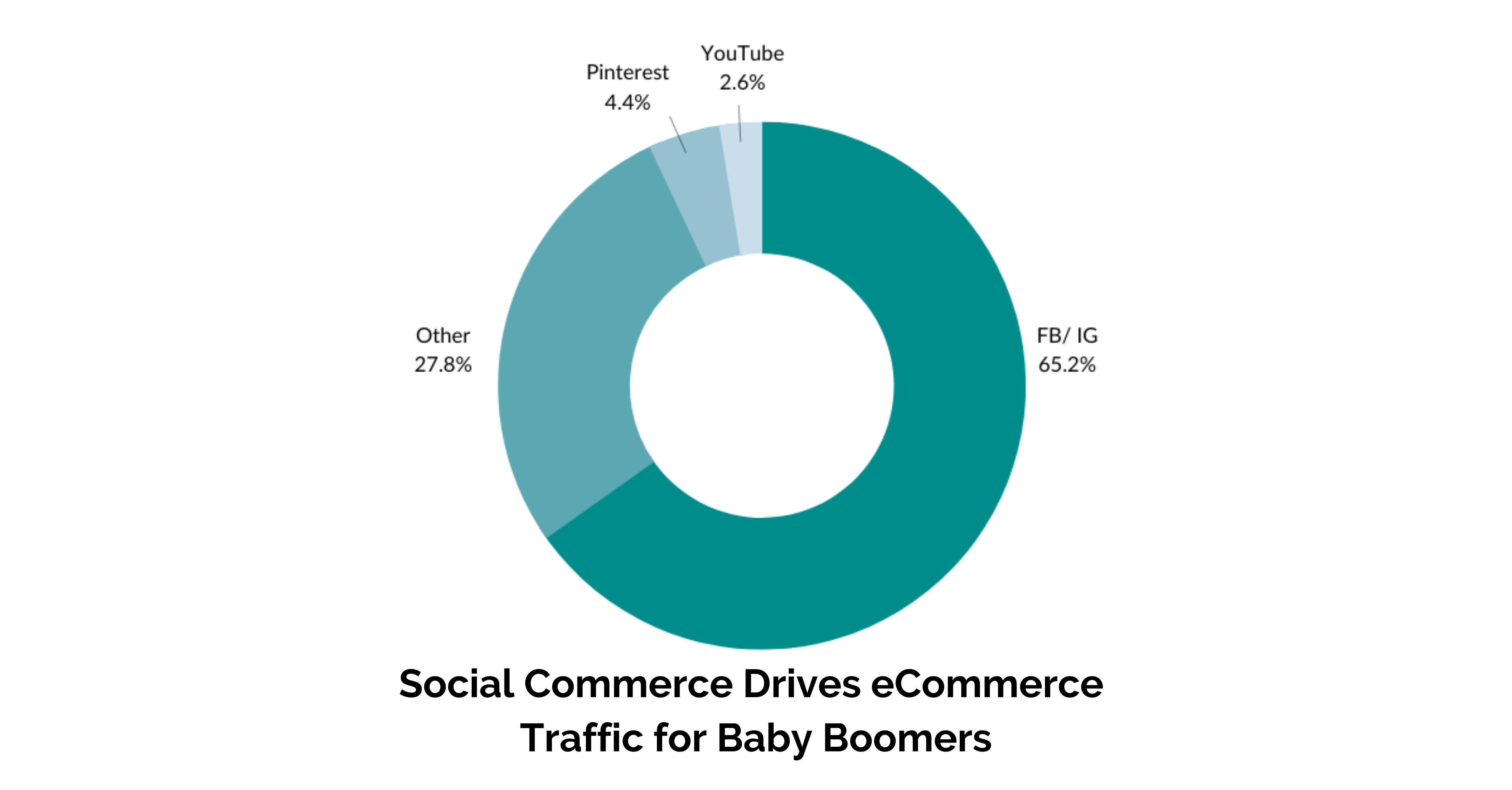 Did you know that Baby Boomers are more likely to click links that they see on social media? In fact, MikMak Shopping Index found that a whopping 65.2 percent of Baby Boomer shoppers started their shopping journey on Facebook and Instagram. This may not be shocking, as 68 percent of Baby Boomers were using Facebook as early as 2019.
What shouldn't be ignored, however, is the power of other social channels within this media mix. Statista reported that 70 percent of Baby Boomers were on YouTube by 2019, and while YouTube did not drive as much eCommerce traffic as a long form, top of the funnel channel, it is no doubt a key step in the Baby Boomer online shopping journey. Pinterest, used by 27 percent of Baby Boomers in 2019, also is a popular platform for shopping. Since Baby Boomers are known as researchers for their purchases, Pinterest and YouTube are understandable destinations for product discovery and purchase consideration.
---
---
Pay close attention to communicating the comparative value of products and target messaging that helps Baby Boomer shoppers make their purchase decisions. Longer form creatives will also be a useful method to engage this group, given their higher willingness to engage and for a sustained period of time.
Home care and personal care brands are popular
What are Baby Boomer shoppers buying the most online?
MikMak Shopping Index found that the highest purchase intent rate for Baby Boomers are seen in the Home Care and Personal Care categories. Home Care items see an average purchase intent rate with Baby Boomers at 34.78 percent, far exceeding the category benchmark of 4.8 percent. Meanwhile, Baby Boomer personal care shoppers show purchase intent rates of 15.4 percent (2.5 x the category benchmark of 6.1 percent).
Brands in these categories might be able to see major wins with Baby Boomer shoppers, likely due to both categories being items that shoppers have likely researched before, are familiar with, and are looking to restock, purchase in bulk, or avoid needing to personally bring home in difficult to carry quantities. Brands that already have Baby Boomer shoppers willing to make purchases of familiar products online can leverage cross promotions, complementary products, or even upselling as ways to introduce Baby Boomer shoppers to a wider range of products and deepen brand loyalty.
Learn more about shopping habits among demographic cohorts with MikMak Shopper Intelligence. See how your brand can attract Baby Boomers and other shoppers today!