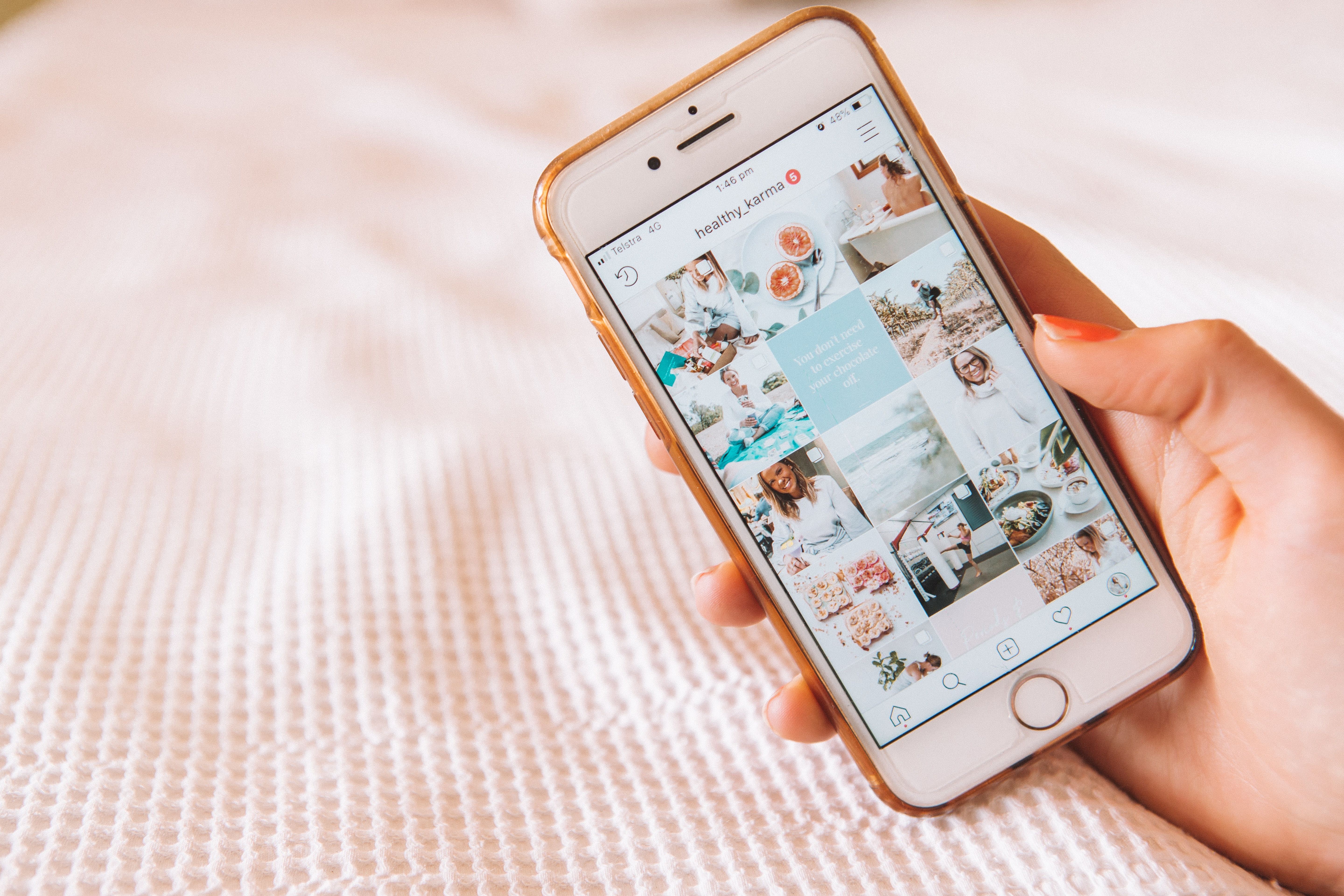 Influencer marketing is having a moment. A big moment.
In the last few years, the retail marketplace has shifted as the newest generation of digitally savvy shoppers are more often discovering, researching and purchasing products within their mobile/social feeds. They are more likely to purchase products recommended to them by a trusted source, and more and more often those trusted sources have become influencers they follow on social media channels. So it's not surprising that 9 out of 10 marketers say that they include influencer marketing as part of their overall marketing strategy (Martech, May 2019).
Analysts predict that influencer marketing spend will double this year and reach a projected $15 billion by 2022 (AdAge, Jan 2020). But despite the recent surge in growth, influencer marketing can be a tricky landscape to maneuver with its fair share of controversy.
What is influencer marketing?
Influencer marketing is a marketing strategy in which influencers, or a social media users who have established credibility with their followers in a specific area of interest, are paid to promote/use/showcase products for brands. Influencer marketing strategies can include different levels of influencers, those with followers ranging from 100,000 to 1,000. It's not necessarily how large a following the influencer has, but more the relevance to the brand and authenticity of their delivery that usually results in a successful campaign.
Influencers and Instagram are the perfect fit, right? Not so fast.
While Instagram tends to be the social media channel of choice to leverage influencers, brands shouldn't discount other channels to avoid saturation and stand out in what's becoming an oversaturated market. Understanding and segmenting your consumers by marketing channel preferences is key. For example, YouTube influencers tend to drive the most engagement with men and Snapchat's steady growth has them poised to become a contender with younger audiences in the influencer marketing race.
---
---
Finding the right influencers and cultivating long term relationships can make all the difference in creating quality, authentic messages that your consumers can trust. Engaging with influencers that already like and use your brands, and allowing them creative liberty since they know best what their followers respond to, will provide optimal results. Consumers can see right through scripted brand messaging, and that sort of inauthenticity may cause more damage than good for your brand.
How can you measure the success of an influencer marketing campaign?
The most commonly used metric to determine the success of an influencer marketing campaign has been, and usually still is, engagement rate. In this case, engagement rate is defined as the amount of likes, comments and shares a post receives. And this is where the controversy comes in.
The rise of influencer fraud
Influencer fraud has become a major pain point with marketers as reports of purchased followers, bot accounts, manipulated results, impersonation and other transparency issues have arisen in the space, resulting in an estimated $1.3 billion loss to brands in fraudulent activity in 2019. (CBSNews, July 2019). Big spenders like L'Oreal, Samsung, eBay and Diageo have been struggling with how to combat this growing problem. Unilever in particular has been leading the charge by calling on brands to stop working with influencers that inflate their results and insisting that social platforms do more to clean up the space and provide transparency. But while Instagram and Twitter have deactivated millions of fake followers/accounts within this past year, until there is a more robust solution, fraud will continue to be a major pain point for marketers who don't plan to reduce influencer marketing budgets anytime soon.
Fortunately, there are ways to protect your influencer marketing investment against fraud.
Seek influencers who drive purchase intent. In particular, there are now eCommerce marketing platforms that can help clients master this new world of social commerce by identifying which influencers are driving purchase intent, not just engagement. Enabling shoppable technology to live within digital investments allows brands to track consumer behavior and identify what channels and online retailers they prefer to shop. Essentially these solutions also allow marketers to gather insights as to how to reinvest in those influencers who are moving the needle. Brands can then segment consumers who've demonstrated purchase intent with key influencers across different channels, online retailers and SKUs making it easier to make future planning decisions.
Vet the authenticity of selected influencers by asking them to share story views, sticker taps, screen grabs and video view averages, which can also help determine effectiveness of the campaign. Check out their followers to be sure they are real people - a red flag would be followers with no photos or posts. Until there are industry wide regulations and processes in place, marketers and brands have to take on the responsibility of verification and measurement themselves, which can be time consuming and difficult.
Embrace micro-influencers. You don't need the budget to afford a Kardashian to create a killer influencer marketing strategy. In fact, non-celebrity influencers are more likely to influence purchase than celebrity influencers (SocialMediaToday, Jan 2020). Why? Because average people can better relate to average people. Micro-influencers (10k-50k followers) cost less and tend to be seen by their extremely loyal followers as more authentic than larger influencers, therefore bringing in a higher return on investment for your brand. Find these influencers that work the hardest for your brand by leveraging technology that can measure purchase intent, by influencer, using real time first party data.
Partnering with influencers doesn't have to feel like a gamble. Determining effectiveness has been challenging in the influencer marketing space, but with
the right tools
in your arsenal, you can protect your investments and to better understand consumers in the process and gather insights for future marketing plans.