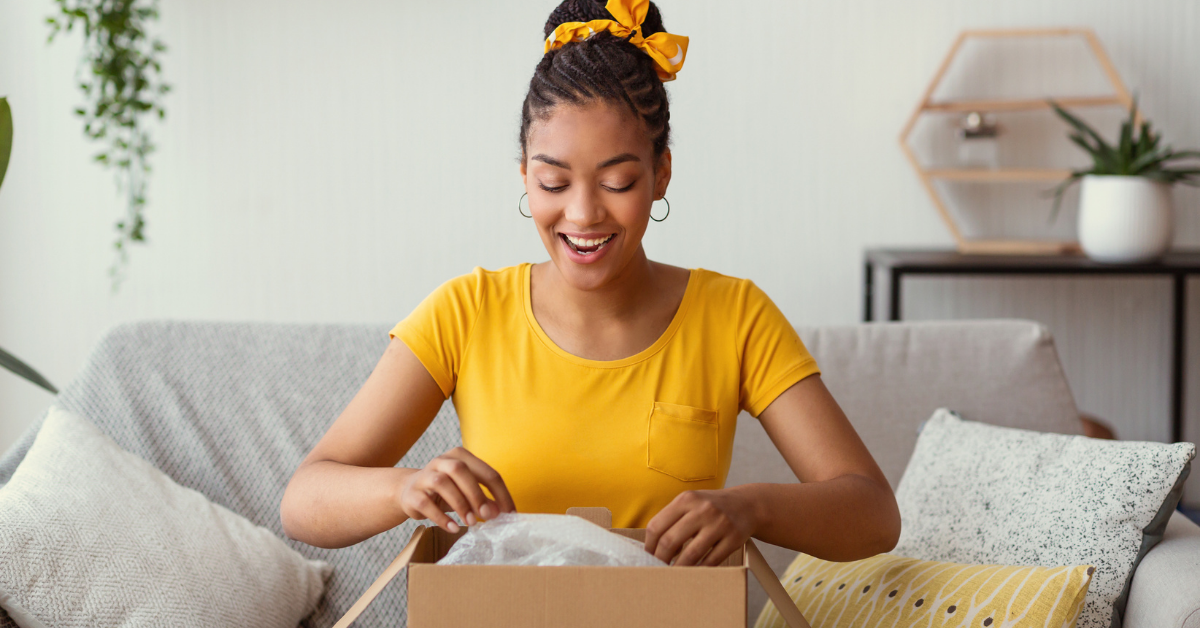 Amazon, Target, and Walmart kicked off the holiday shopping season with their respective October retailer-driven shopping occasions last week. In a recent press release, Amazon shared that shoppers saved over $1 billion this year, making the event the company's largest two-day October holiday kick-off event ever.

As a key indicator of how consumers may shop during Black Friday and Cyber Monday this year, MikMak took a closer look at what people bought during these "Deal Days".
Meta Channels led in-market traffic for Prime Day, compared to other social channels

This year, the MikMak Shopping Index revealed that Meta channels (encompassing Facebook and Instagram) drove the most Purchase Intent Clicks (or in-market traffic) to Amazon on Prime Day. However, TikTok came in third, rapidly emerging as a dominant force, following closely behind Meta.
Toys was the top category for Amazon, while Personal Care led the way for Target, and Grocery for Walmart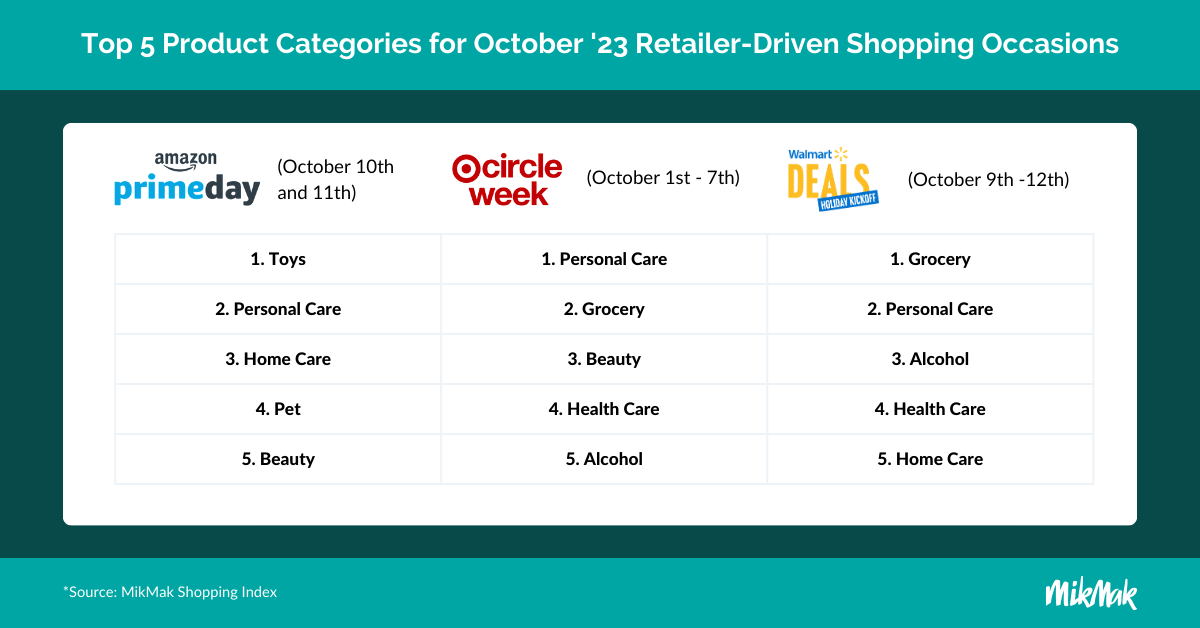 Insights from the MikMak Shopping Index revealed that this Prime Day (October 10th and 11th), Toys was the top category for Amazon, in terms of Purchase Intent Clicks. Personal Care followed, and then Home Care. In results shared by Amazon after the event, they mentioned Apparel, Beauty, Home Care, and Toys were among the best-selling categories overall.
Further, the Index showed that Personal Care was the top category during Target's Circle Week, which took place the week before Prime Day, Grocery followed Personal Care, and Beauty was third.
Meanwhile, during Walmart's Holiday Kickoff Event, which took place October 9th - 12th, the MikMak Shopping Index saw Grocery as the top category, with Personal Care and Alcohol following.
A Toy Projector was the top product in the MikMak Shopping Index this Prime Day

According to the MikMak Shopping Index, a Toy Projector led the path driving the most Purchase Intent Clicks to Amazon this Prime Day. Another Toy product, a workshop playset, followed. We also saw more Personal Care items such as teeth whitening serum, different types of hair dye, and moisturizer performing well this year.
Use data from retailer-driven shopping occasions as an indicator of shopping behaviors to come
With the holidays approaching, this October's retailer-driven shopping occasions are only the beginning of the numerous deal-driven events in the coming months. Between Black Friday, Cyber Monday, and the start of the new year, the trends we're seeing now can help brands prepare. Look closely at how your brand performed this year to plan ahead, reduce costs, and displace your competitors.

Be sure your brand is ready for the rest of the holiday season by downloading our recent holiday guide, available now!