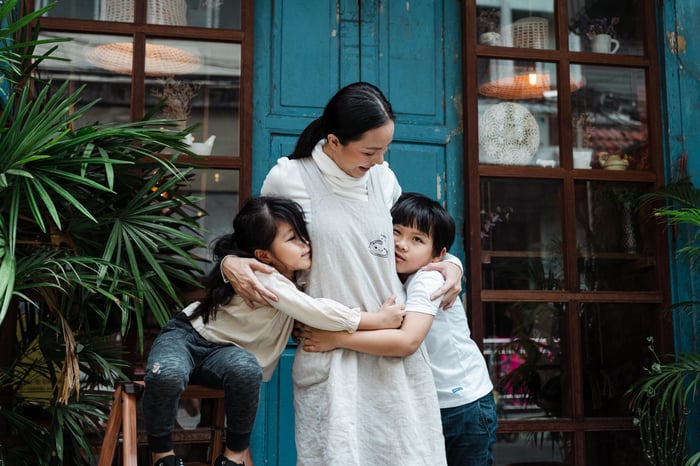 With over 84 percent of Americans planning to celebrate Mother's Day this weekend, NRF data shows that this day is the fourth most significant holiday for retail. Many use gift giving as a way to show their love and appreciation. This year, Mother's Day spending will likely reach a record high of $31.7B, an increase of $3.6B from the year before.
So what are the shopping trends behind this year's Mother's Day purchases? What can we learn about the households that are making these purchases, what they're buying, and how? Let's take a closer look.
Toys, electronics, and home care are hot gift categories
While greeting cards and flowers are still the most popular Mother's Day gifts, the MikMak Shopping Index shows that toys, electronics, and home care items are also hot buys this season. When it comes to households with mothers, toys and electronics are seeing high purchase intent rates, at an average of 23.2 percent. This is almost 1.4x the industry benchmark of 16.6 percent.
Home care items also have seen higher purchase intent rates from households with mothers in the 30 days leading up to Mother's Day. In the last month, these households have had an average purchase intent rate of 15.6 percent. This is 3.2x that of the category purchase intent rate overall. That means Mother's Day is an excellent opportunity for home care brands to participate.
Facebook and Instagram are driving the most eCommerce traffic right now
Facebook and Instagram are major channels for brands to leverage when it comes to eCommerce, and Mother's Day is no exception. Toys and electronics brands are seeing 32.1 percent purchase intent rates from Facebook and Instagram. That's 1.9x the industry benchmark. Meanwhile, home care brands are seeing a 15.2 percent purchase intent rate from Facebook and Instagram, which is 3.1x the industry benchmark. This data tells us that it is likely that many mothers and gift buyers are discovering products on their feed.
---
---
Amazon is the retailer to watch leading up to Mother's Day
With 38 percent of all toys and electronics eCommerce shoppers, and 38 percent of all home care eCommerce shoppers, Amazon is the preferred retailer to check out at right now – and for Mother's Day. With a wide array of products and speedy delivery options, Amazon's ability to keep gift buying convenient might be what is making it the go-to retailer for many shoppers this Mother's Day. For brands, this means increased emphasis on last minute delivery options and availability at online retailers like Amazon, so shoppers can still get mom the perfect gift.
Staying top of mind this Mother's Day (and beyond)
This Mother's Day, toys, electronics, and home care brands have a unique advantage, being the top categories households with mothers are shopping for right now. Make a strong impression by catering to your audience. Optimize the shopping experience by providing fulfillment options at their favorite retailers, advertising on social channels, and gaining a deeper understanding of your shoppers.
Being aware of eCommerce metrics and utilizing data to make smarter decisions about future campaigns is key. Learn more in our free guide, The Modern Digital Marketer's Guide to eCommerce Performance Metrics.