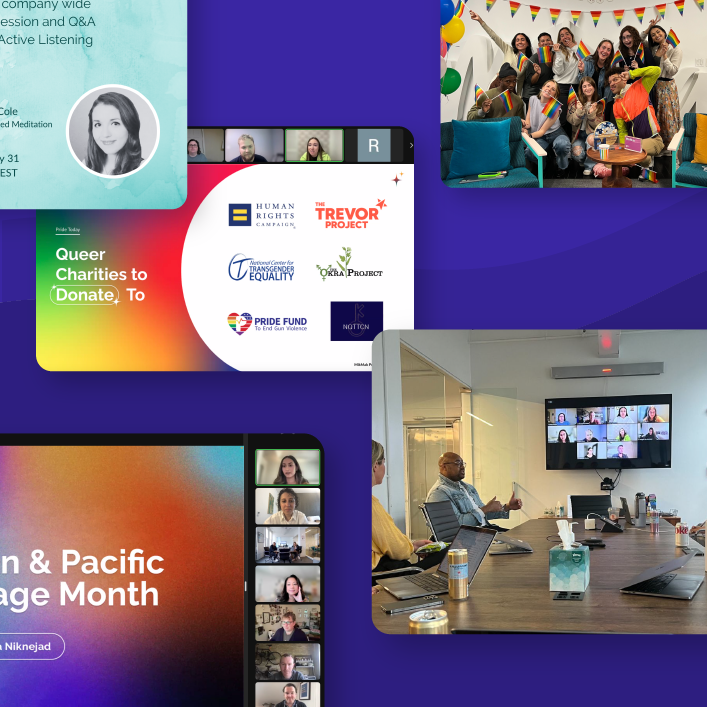 Employee Resource Groups
Developed for MikMak Employees, by MikMak Employees, our company's Employee Resource Groups (ERGs) provide MikMak'ers with a more inclusive workplace. These employee-led groups unite our team in a safe space to foster and implement MikMak's Diversity, Equity, and Inclusion (DEI) and Mental Health initiatives.
Diversity, Equity, and Inclusion at MikMak
The MikMak Diversity, Equity, and Inclusion Employee Resource Group is committed to generating ongoing initiatives, content, and conversations with the intention of creating a work environment driven by empathy and understanding for the multifaceted cultures and identities of our employees and customers.
Mission Statement
To make MikMak a diverse and inclusive company with employees of all backgrounds. We strive to make MikMak the best place to work - this includes making sure our employees feel appreciated and valued with no discriminatory obstacles in their way to succeed within their careers at MikMak.
Key Initiatives
Community support through matching donations annually for non-profit organizations that are working to make our global community a more inclusive and equitable place.
Educating our staff and community through events and content focussed on sharing diverse perspectives
Providing a safe work environment for staff where all backgrounds are represented and advocated for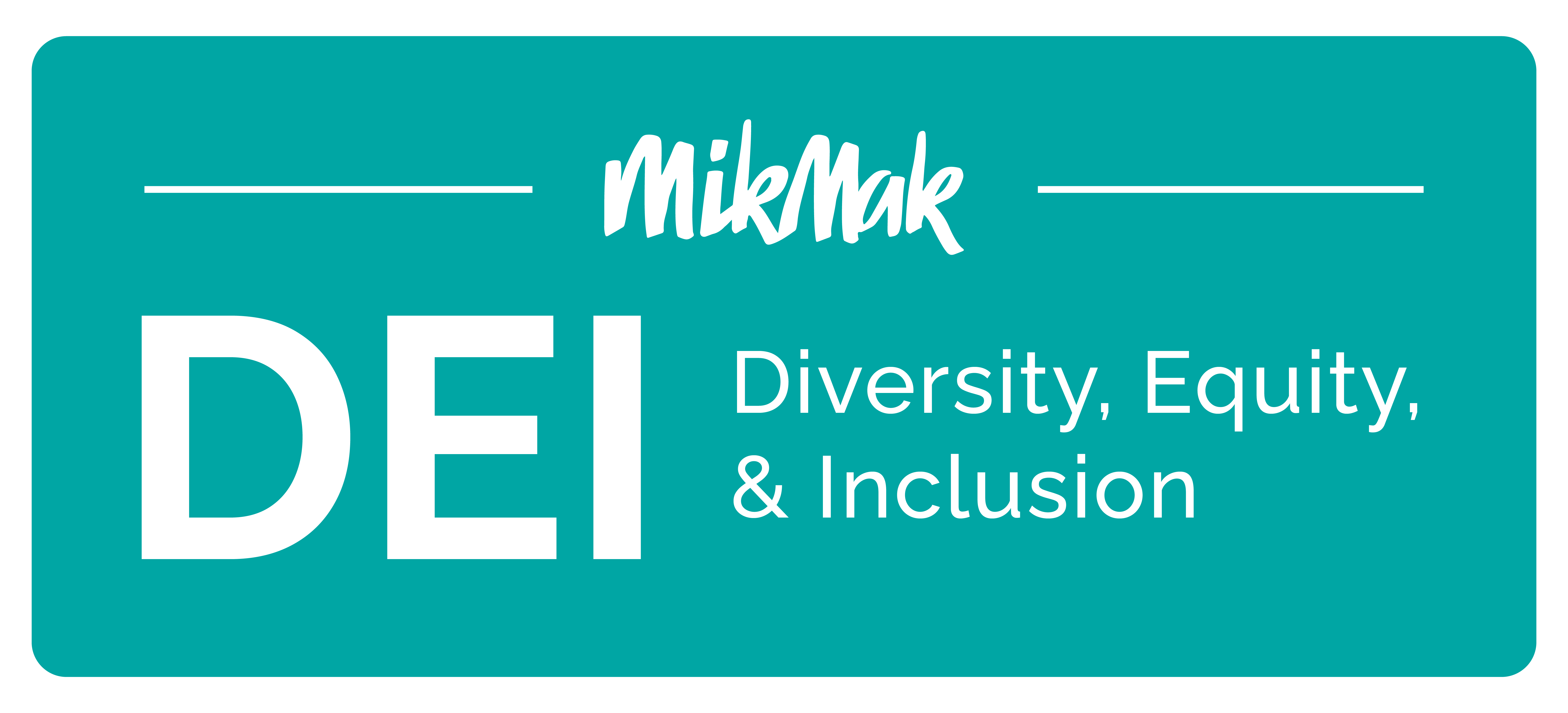 Mental Health at MikMak
MikMak's Mental Health Coalition (MHC), is an internal group dedicated to providing resources, conducting research, planning events, and offering support throughout the company to promote and sustain a healthy work-life balance. The group fosters an inclusive environment by providing resources that support neurodiversity, influencing inclusive policies, and normalizing the use of accommodations. The group also promotes an environment of psychological safety where employees can comfortably speak about difficult mental health issues without fear of backlash.
Mission Statement
To build an inclusive environment that supports and encourages a focus on mental health and well-being in and out of the workplace.
Key Initiatives
Educating our staff and community through events and content focussed on mental health
Conducting research around mental health best practices to make MikMak a safe and healthy place to work
Advocating for staff mental health needs and requirements