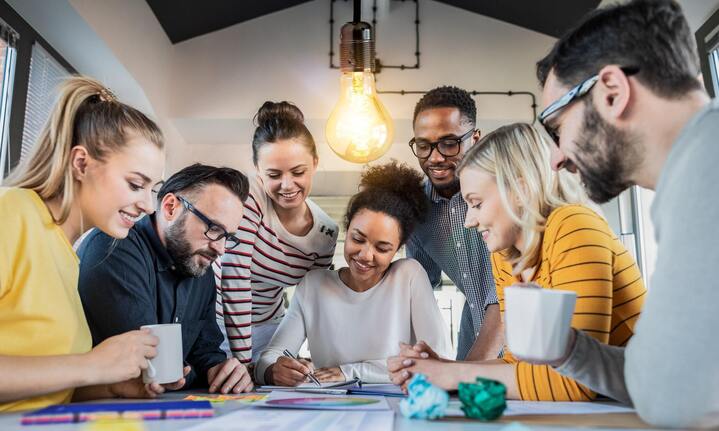 As buyer shopping patterns evolve, you need a dynamic data strategy to help you understand changes as they happen in real time. After all, becoming aware of trends too late can make it harder to turn the tide. For example, many brands saw shifting consumer preferences and macro factors this Black Friday and Cyber Monday that resulted in retail days to start earlier and discounts below expectations.
If your eCommerce data and reporting platform aren't doing their jobs in 2022, it can become more challenging than ever to keep pace with shopper experiences, ultimately causing potential harm to your brand and your bottom line. To ensure you continue to get fresh insights about your consumers and their shopping journey, it's important to recognize the signs that your eCommerce data strategy could use an upgrade.
5 Signs to Pay Attention To
As more consumers continue to make purchases online, it has become even more critical to deliver premium shopping experiences that help protect and grow your share of those purchases. However, there are five clues your eCommerce data may not be delivering the necessary insights to help you achieve that goal:
1. Declining Sales
There can be many causes for sluggish or falling product sales. Perhaps shoppers are visiting product pages without making a purchase, or they are abandoning their carts after making a selection. A review of cart abandonment studies by the Baymard Institute found that as many as seven in ten online shoppers will abandon their purchases before checking out. But to know what may be decreasing sales for your brand, you need accurate and reliable metrics at and even before reaching the shopping cart.
What's more, when it comes to eCommerce, sales could be lost from any stage of the shopping journey. Changes in the marketing strategy, driving to out of stock locations when inventory is low, or even shifts in the average consumer can all contribute to abandoned carts and decreased sales.
2. Increasing Cost-Per-Click (CPC) Rates
When you have different pay-per-click product campaigns running across Google and several social networks, you need to understand the ideal combination of placement, bid amount, and content quality to achieve the best ROI. Rising CPC rates can signal a need to adopt a new keyword strategy, run additional placement position testing, or take other related actions.
---
---
3. Fewer Repeat Purchases
Repeat purchases can be highly valuable to any eCommerce program. A Bain study found that repeat consumers spent 67 percent more than first-time consumers, and new consumers didn't contribute to a brand's profitability until they had made at least four purchases. However, if repeat purchases have stalled, this is a sign that you need to align the shopping experience with consumer needs and expectations more effectively.
4. Declining Website Traffic
Website traffic is a positive sign of consumer excitement and interest in your brand and product offerings. What's more, it is an important part of product research and the start of the path to purchase. Therefore, for many brands, traffic decline is an indicator of inefficiency in the rest of your eCommerce marketing strategy. It can also result in a decrease in eCommerce traffic. If your traffic is on the decline, your eCommerce data should help you identify the possible causes, such as declining search rankings, keyword optimization, or something more.
5. Negative Online Reviews
Consumer feedback provides rich data to help you understand how consumers are engaging with your brand and products. Negative feedback can negatively affect future purchasing behavior. According to ReviewTracker, 94 percent of consumers have avoided a business because of online reviews. Without robust data and reporting, you may be missing out on opportunities to understand consumer sentiment about your brand and products better.
How to Get More Insights From eCommerce Analytics
Given the many signs you could benefit from a fresh approach to your eCommerce strategy, you should consider the following actions to incorporate actionable data into your current marketing activities:
Review Sales and Checkout Metrics
In addition to understanding how much consumers are spending on each transaction, you should also look at checkout behaviors. For example, the add to cart rate—the ratio of add to carts to retailer views—can help you identify the rate at which consumers may view products but not add them to their carts. Moreover, comparing this metric across retailers can help you identify which actions may help you boost sales and reduce shopping cart abandonment.
Examine the Effectiveness of Your Current Marketing Activities
Tracking metrics such as click-through rate (CTR) and conversion rate can help you understand consumer experiences with your landing pages. When combined with A/B testing, you can measure consumer interactions and determine which messaging strategy results in higher traffic and engagement.
Prepare for Low Inventory and Out of Stock Moments
Supply chain issues will continue to be a reality for many brands in 2022, and moments when product is low inventory or out of stock at various retailer locations will be a constant. It is a must for your brand to have inventory management capabilities to always direct your shoppers to where you are in stock, whether it is another retailer cart, your brand website, or even the nearest brick and mortar location.
Measure Website and Social Media Views
By measuring the number of times your ads, posts, and other content are viewed, you can see how well you're engaging prospective consumers. For example, metrics such as organic impressions and paid impressions can help you see which campaigns resonate most with consumers and how you can increase views and lower CPC rates.
Robust data and reporting can help you take a fresh approach to your eCommerce strategy. By collecting data about the consumer journey and shopping behaviors across retailers, you can create more engaging shopping experiences and strengthen the positioning of your brand. For more tips and ideas, read our eBook, The Modern Digital Marketer's Guide to eCommerce Performance Metrics.