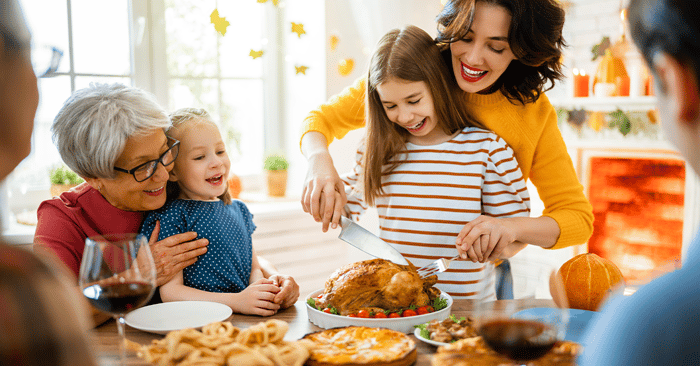 In many households this November, families and friends will gather around the dinner table and celebrate Thanksgiving with their favorite dishes. With Thanksgiving being one of the most food-centric holidays of the year, grocery brands should pay close attention to consumer shopping preferences and behaviors ahead of the event.
Using data from the MikMak Shopping Index, we looked at how consumers will shop this Thanksgiving.
Shoppers are most likely to buy their Thanksgiving needs two weeks before the holiday
When it comes to game and toy sales, planting the right messages at the right time can completely reshape your holiday sales cycle. Here are a few important eCommerce marketing tips to help you maximize game and toy sales this holiday season:
As we have seen with other events related to the food and beverage industry (like the Super Bowl), it is typical that the first prominent purchasing peak occurs two weeks before the day of the event. Last year was no exception; brands in the MikMak Platform saw the highest purchase intent rates at 3.8 percent on November 10th and 11th in 2021, two weeks before Thanksgiving Day. Purchase intent rates remained relatively high throughout November last year, with another increase the weekend before Thanksgiving.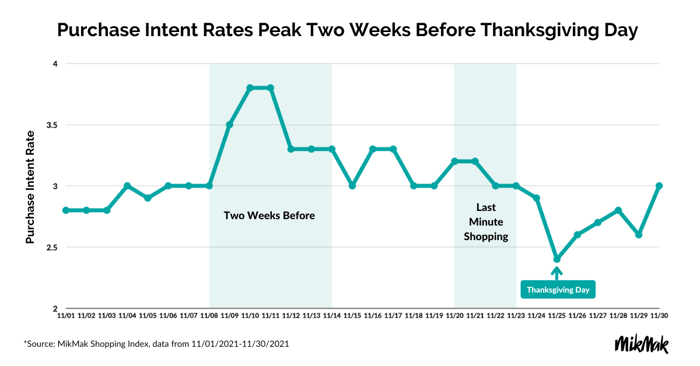 Consumers will start stocking up on their Thanksgiving favorites two weeks before the actual holiday, and buying their last-minute needs the weekend before. To win over consumers, grocery brands should advertise where their products are available during these key periods. This allows consumers to enjoy a frictionless shopping experience, and not settle for a competitor's product.
Likewise, for events like Thanksgiving, it is essential that shoppers get your product exactly when they need it. Enable last-minute delivery and pickup options during purchasing peaks, so consumers don't become frustrated having to wait for the ingredients to make their favorite Thanksgiving dishes.
---
---
Walmart had the highest purchase intent clicks leading up to last Thanksgiving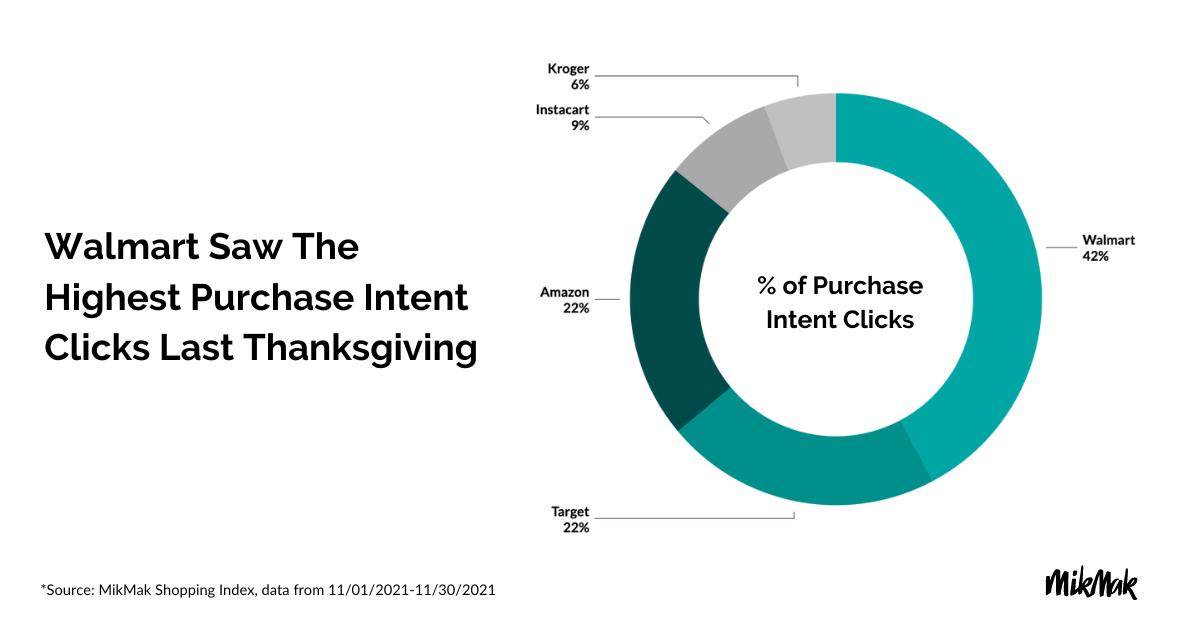 Last November, Walmart, the current leading grocery retailer in the MikMak platform, saw 42.3 percent of purchase intent clicks among the top five grocery retailers. This tells us that they received the most in-market traffic from shoppable media compared to other retailer options. Meanwhile, Amazon saw a 21.9 percent share of purchase intent, and Target saw 21.7 percent. We're seeing similar numbers this November as well.

Instacart and Kroger followed the big three retailers, seeing 8.6 and 5.7 percent of purchase intent clicks, respectively. With last-minute delivery options from Instacart and local pickup options from Kroger, it is possible that many consumers shopping at these retailers were seeking convenience and speed when it came to fulfillment.
YouTube has the highest purchase intent rates for grocery brands right now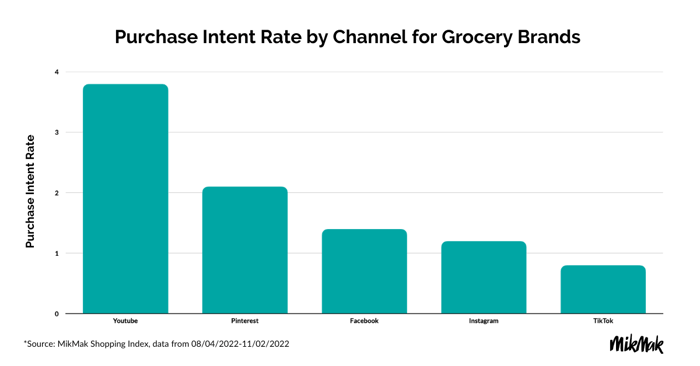 Over the last three months, grocery brands on the MikMak Platform have seen the highest purchase intent rate on YouTube, at 3.8 percent. This means that 3.8 percent of shoppers clicked through to at least one retailer from media on YouTube. Pinterest follows YouTube with a 2.1 percent purchase intent rate. Both YouTube and Pinterest typically host long-form content, making them great places for shoppers to discover recipes, read reviews, or learn more about a product before adding it to their cart.
Meanwhile, Facebook saw purchase intent rates of 1.4 percent for grocery brands. Instagram similarly saw purchase intent rates at 1.2 percent, and TikTok saw purchase intent rates at 0.8 percent.
Allow shoppers to have a seamless shopping experience this Thanksgiving
No matter where your shoppers might be discovering or purchasing your products this Thanksgiving, it is important to reach them where they are. Offering a variety of retailer and fulfillment options allows shoppers to shop where they want, and get your products when they need them. Partnering with a shoppable media platform like MikMak allows your brand to advertise product availability at your consumers' preferred retailers.
During this time, data is vital. Take a close look at how consumers shop for your brand leading up to Thanksgiving to best plan for the rest of the year and beyond. For more grocery insights, check out our recent guide, "Grocery Benchmarks and Insights."