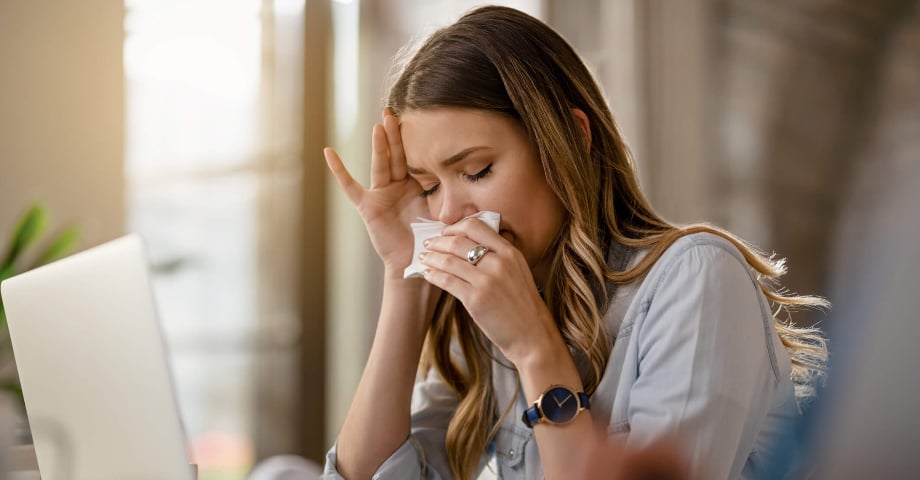 Flu season is right around the corner. In the COVID-19 era, over-the-counter (OTC) brands need to be prepared to not only alleviate customer concerns, but also remain profitable in an evolving business landscape. With more shoppers staying at home, foot traffic at pharmacies has been on the decline. In fact, Richard Ost, a pharmacist in Philadelphia, estimates that his store is 90 percent emptier than it was last year. To make money this flu season while helping consumers stay healthy, OTC brands need a new approach: one that's optimized for eCommerce.
How OTC brands can capture consumers' attention
Because consumer behaviors are shifting, it's more important than ever for OTC brands to create shoppable media experiences that enable their audience to buy products on their devices in just a few clicks. The good news is that—with the right tools in place—this is easily accomplished. MikMak, for example, enables you to make all of your digital, social, and influencer channels shoppable.
Making channels shoppable is one thing. Persuading your audience to actually make a purchase is another. That starts with thumb-stopping creative that makes your brand stand out and engages consumers. OTC brands can win this flu season by leading with creative that converts and serving it up on the channels that consumers hang out on every day.
What should your creative look like during a pandemic?
"This is an unprecedented event, so be careful not to be tone deaf in your messaging," explains John Whitcomb, senior manager of social and emerging media at Prestige Consumer Healthcare. "During this time, social channels have seen a dramatic increase in usage, so it's important for consumer healthcare brands to be investing in these channels right now to meet consumers where they are. Educating them to keep your products relevant and their use and benefit top of mind can bring value to the consumer while allowing brands to meet their objectives at the same time."
Of course, in order to be able to sell OTC products online, brands need to have robust eCommerce presences to begin with.
---
---
How OTC brands can establish an eCommerce presence
Establishing an eCommerce presence entails more than setting up a website, creating a presence on social media, and investing in enterprise marketing eCommerce platforms. Brands also need to defend their space against competitors.
With a ton of sales moving online, inventory management will be a huge issue this flu season. After COVID hit, items such as theraflu and even thermometers disappeared off the shelf for months. In a flu season during a pandemic, we expect to see similar trends take place, where consumers are going to want access to these products immediately, and potentially in bulk.
In a time when consumers are increasingly likely to give substitute products a try. If they can't buy from you, they'll buy somewhere else—likely your competitors. That's why it's more important than ever for brands to zero in on inventory management and optimize their approach to make sure they are always able to offer their customers the products they are looking for, or at least the closest backup variants they have in stock.
By getting your inventory management house in order, you can make sure you have the items your consumers will need during flu season in stock ahead of time—increasing the chances you can make the most out of this busy time for OTC brands.
How OTC brands can remain profitable with online sales
What, specifically, can OTC brands do to increase profitability this flu season?
Bundling and basket building
One way to increase sales this flu season is to bundle items together to increase the average receipt. For example, if a consumer is purchasing something like Emergen-C Day, recommend they check out Emergen-C Night too. We also know that consumers are exhibiting stockpiling buying behaviors, so encouraging families to purchase now in preparation can increase their basket size. Finally, eCommerce purchases have been increasingly family oriented, focusing on ensuring health and safety of loved ones. Messaging that positions your product as a reassuring purchase for the whole family may also encourage buyers to add one more unit before check out.
BOPUS
This year's flu season will likely be worse than normal, with an anticipated resurgence in COVID-19 cases. One way to get around the issue of out-of-stock items is to give consumers the option of buying online and picking up in the store (BOPUS).
Understand the new reality
Suffice it to say that the eCommerce landscape is sporadic and hard to predict during COVID-19.
"We're seeing such unforecastable demand patterns and consumer behaviors," explains Steven Kinsey, director of commerce marketing at GlaxoSmithKline (GSK). "We can no longer predict the demand patterns. Items are out of stock within a couple of days."
Nowadays, consumers are shopping online whenever they can. And that shopping, at least for GSK, is no longer confined to Amazon alone, as it pretty much was pre-COVID. Add it all up, and it's harder than ever to figure out which items to stockpile.
"You've got consumers shopping online whenever they can," Kinsey continues. "Having your media campaigns always on and always able to respond to the demand signals that what they're seeing is a far better investment of money."
To make the most of this new reality, GSK is social listening much more aggressively so they can be more responsive to what consumers demand.
Learn from other OTC brands, and maximize revenue this flu season!
OTC brands learned many lessons since the start of COVID-19. Instead of encountering these scenarios yourself, it's important to leverage these lessons so that you can remain successful during flu season.
Rather than doing all the heavy lifting yourself, consider investing in eCommerce technology that's designed to make it easier to launch effective digital campaigns, reaching the right consumers in the right places at the best times.
Do you like eCommerce strategy tips like these? Sign up for our newsletter, and keep your fingers on the pulse of what's happening in the world of online retail.