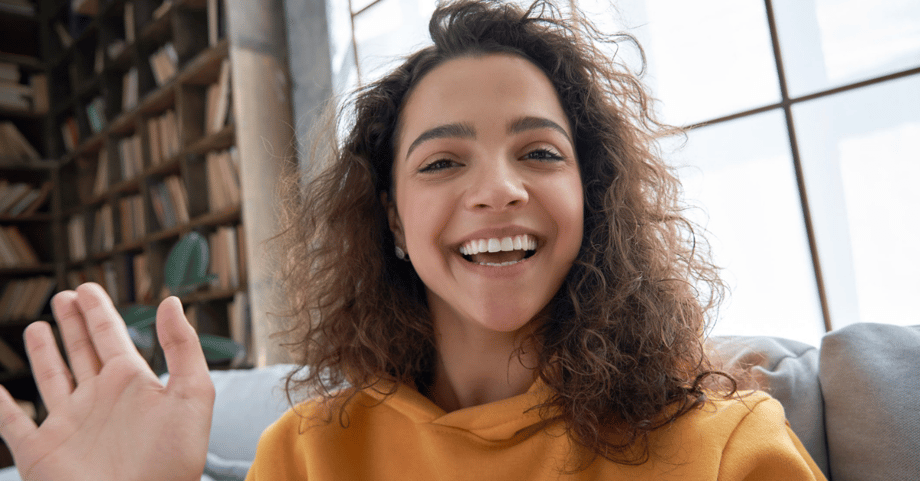 With viral product tutorials and rave reviews starting with "TikTok made me buy it," it was only a matter of time before the popular short-form video platform became an eCommerce rising star. In fact, TikTok has grown their share of MikMak shopping traffic to 10% in 2021, up from less than 1% in 2020. Now with its partnership with Shopify to pilot in-app shopping and its expansion into livestream shopping events, TikTok has grown rapidly as an important social commerce platform for brands to leverage as part of their omnichannel strategy.
Social Commerce and TikTok for the holiday season

If you're a brand who can benefit from TikTok this holiday shopping season, now is the time to put your strategies in place. To put it in numbers, US retail sales are projected to increase 2.7 percent from holiday 2020, with eCommerce to account for nearly 19 percent of all sales.

Here are tips to help you successfully build out a TikTok eCommerce strategy:
1. Leverage nuances by retailer and category
There's no denying that TikTok users are ready to shop. According to a recent Adweek survey, 49 percent of users said they purchased a product after seeing it advertised, promoted, or reviewed at least once on the platform. When strategically leveraging TikTok (or any other social channel), adding retailer and category nuance helps. MikMak's Shopping Index reports TikTok to be the top social platform to shop for personal care products, and third for beauty products.
When mapping out a multi-stop, multichannel consumer shopping journey, brands should ask what is the role and function of each step. Does progressing from one step to another move consumers closer to completing the purchase? Is each stop at a social platform or at brand.com necessary, or can the path-to-purchase be shortened? Here are some Shopping Index insights and what corresponding actions can be taken:
Consumers may change where they discover products depending on timing.
When consumers are purchasing for a date-specific event, purchase intent is likely to surge in the two weeks before the event date. Those surges are called shopping peaks, when consumers are many times more likely to make a purchase. For the Cinco de Mayo shopping season, non-peak days saw 39 percent of eCommerce traffic came from brand websites, while 22.5 percent came from social platforms. However, during the peak shopping periods, the amount of traffic from social commerce can be up to 60 percent.

Brands that find these insights relevant would take a timing approach to media allocation, shifting investments toward social channels as demand surges occur.
Shopping behavior may change depending on retailer preference.
During deal days in 2021 shoppers who came from Facebook and Instagram are four times more likely to check out at Target. Shoppers who started from brand websites were twice more likely to proceed to Walmart.

Brands that find these insights useful would segment their audience by different channel x retailer mixes, customizing one that drives from brand websites to Walmart, and another that drives from Facebook and Instagram to Target.
---
---
2. Leverage social listening with influencer strategy
According to a MorningConsult survey, 52 percent of Generation Zers said they trusted social media influencers to give good advice about brands or products they are promoting. Social listening is a key way to optimize influencer strategy by using influencer eCommerce metrics as leading indicators for a demand surge, or even virality. TikTok is a powerful platform for these surges to take place.
In one example from MikMak's BRAVE COMMERCE podcast, eos Products' Chief marketing Officer described the enormous impact TikTok influencers can have on a brand. Social listening to their consumers on TikTok helped the team notice that virality was about to occur with a TikTok influencer using their shaving cream. The team took immediate action in developing a partnership with the influencer, creating customized content and products that doubled their business nationally within two weeks.
Shorten the path-to-purchase from anywhere
Building out a social media strategy that drives purchase intent and sales is about being at the channels your consumers are and socializing the shopping experience organically into their platform use. eCommerce metrics, historically a leading indicator for all commerce, provides insights on shopping behavior and emerging demand pockets. With the digital and physical shopping experiences merging into one, brands have to holistically understand the multi-step consumer journey — which often includes social media platforms — to shorten the path to purchase and drive sales.
If you are not already leveraging TikTok eCommerce capabilities in your holiday plans, now is the time to add this wildly popular platform to your eCommerce marketing strategy. With fresh insights to help you craft a marketing message aimed at TikTok users, you can influence shopper intent in new ways and expand your market share. For more ideas, read our guide about more actions to help you build a strong eCommerce foundation for your brand.