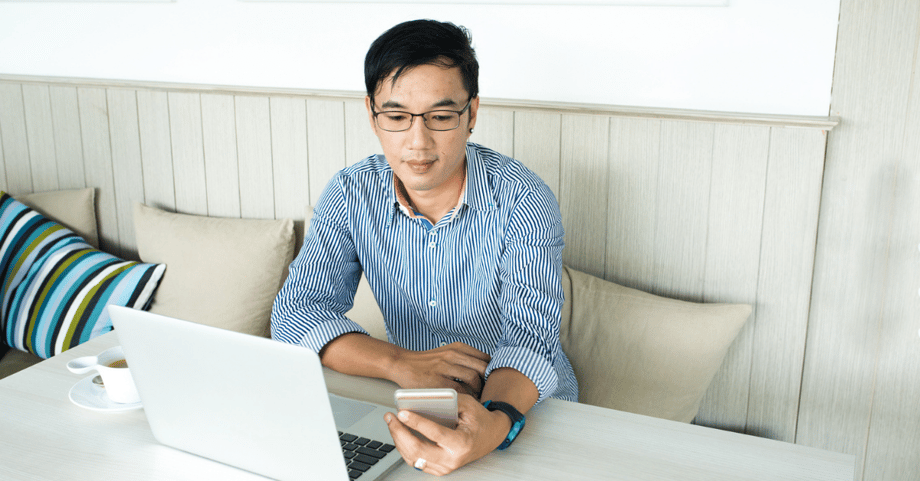 Keywords are the foundation of your brand's pay-per-click (PPC) advertising campaigns. However, the challenge is identifying which keywords will help you reach your intended audience and increase traffic. Your competitors are likely targeting similar keywords, so you need a strategy for differentiating your brand while also attracting shoppers.
By conducting thorough PPC keyword research, you can transform your advertising strategy. In this post, you'll learn some helpful tips for building a list of PPC keywords to ensure your ads appear in the right place at the right time.
The Benefits of a Highly Effective PPC Keyword Research Strategy
Selecting the most popular keywords related to your products may do little more than eat up advertising dollars. Instead, to make the best use of your paid search advertising budget, you need to select the most relevant keywords to your brand, products, and the search intent of potential shoppers.
Once your research leads you to the ideal keywords, you can realize many valuable benefits including:
Better alignment between ads and the keywords used by shoppers

Better odds of delivering ads to the right audience
Higher ranking of your ads on search engine result pages
The ability to apply top-performing PPC keywords across your entire content strategy
---
---
7 PPC Keyword Research Tips to Support Your Online Advertising Strategy
Digital advertising has grown in popularity with little sign of stopping. GroupM research estimates that digital advertising will be accounting for 55 percent of all advertising through 2021. However, to get measurable value from digital advertising and create ads that help you convert shoppers, you need the right keywords. Apply these tips to improve the effectiveness of your online advertising campaigns.
1. Brainstorm possible keywords based on your positioning and your audience
Developing the optimal keyword list for each campaign is both an art and a science. Before you get to the science of analyzing keyword performance and rankings, you can benefit from creating lists of possible terms that match your marketing goals and the audience you want to reach. Instead of keeping all the keywords in one big bucket, begin to think about which keywords make the most sense for your specific products, brand names, and target consumer.
If you've been keeping an eye on eCommerce insights and using first-party consumer data to make strategic decisions to drive online traffic and sales, you have a solid foundation from which to complete this step.
2. Research competitor keywords
Though you may not use the same keywords as your competitors, comparing your keyword list to the content in their sites and ads is worthwhile. This exercise will help you identify which keywords you have in common and which keywords your competitors are using that you may want to add to your list. You can also add your competitors' names as keywords to your list, so that shoppers searching for another brand name will potentially see your ad instead.
3. Research your consumer
The keywords you generate from brainstorming are a great start, but they ultimately need to match the keywords consumers actually use when searching for solutions that match the products you offer. By reviewing the terms used in consumer reviews and shopper survey responses, you can align your keywords to the language of prospective and existing consumers.
Remember that your consumers search to buy based on existing shopping preferences and needs. For example, "Meow Mix Target" and "Meow Mix Walmart" could be powerful keywords to add to your list if you know your consumers prefer to check out at Target and Walmart. Geography preference (ie. Manhattan, Los Angeles, Atlanta), or fulfillment preference (ie. same day, pick up in store) may also be useful to append to your brand name in determining search terms.
4. Expand your keyword list with a keyword research tool.
To ensure you don't inadvertently exclude keywords that will improve your online advertising performance, you can use one of the many available keyword research tools to expand your list. With platforms such as SEMrush or Google's Keyword Planner, you can generate new keywords related to the ones you enter in the search bar.
This is also a good time to cross reference your search term strategy with your eCommerce consumer insights. Let's say you are an alcohol brand and notice that "party pack" and other key words have been emerging with your seltzers, or that a Vodka specific recipe name has been trending during Cinco de Mayo, a beer and tequila prominent occasion. These are hints that consumer shopping behaviors are changing. In fact, MikMak's Shopping Index did discover an increase of diversified alcohol purchases as at-home social occasions became popular during the pandemic. If you saw your keyword performance reflect these changes, how may that impact your overall strategy?
5. Reassess your keyword list.
When you are at a point where you have identified the possible keywords you can add, it's time to refine your list. As you review your keywords, eliminate terms that don't draw enough monthly searches or impressions and those that carry a cost-per-click (CPC) outside of your budget.
As you refine your list to include the keywords you believe will enhance advertising performance, make sure you've added enough negative keywords—the ones you don't want to trigger your ads. For example, if your brand offers skincare products, you may want to add "skincare careers" or "skincare jobs" to your negative keywords list.
6. Categorize and prioritize keywords.
You may want to use different keywords depending on the ad campaign you're running, so it's a good idea to categorize keywords by ad group. For example, you may want to create keyword ad groups by product, consumer persona, or a particular stage of the consumer journey. You can also prioritize keywords within each group, so you know which ones are most important to a specific campaign.
7. Test and analyze the performance of your keywords.
Your online advertising efforts won't amount to much with a set-it-and-forget-it approach to keyword selection. Instead, you'll need to periodically assess the performance of keywords and conduct new PPC keyword research where necessary. Using a tool such as Google Ads, you can test the performance of keywords over time and determine which to continue and which to discontinue or pause.
Your learnings from keyword search should always be cross referenced against your eCommerce indicators so that you are forecasting, capturing, and validating shifting demand for your product across geographies, retailers, and more.
Although the combination of keywords that will enhance your online advertising efforts is seemingly endless, PPC keyword research can help you select the ones that will have the biggest impact on your digital marketing strategy. For more insights and ideas, read our report covering the metrics that will help you improve your eCommerce marketing performance.