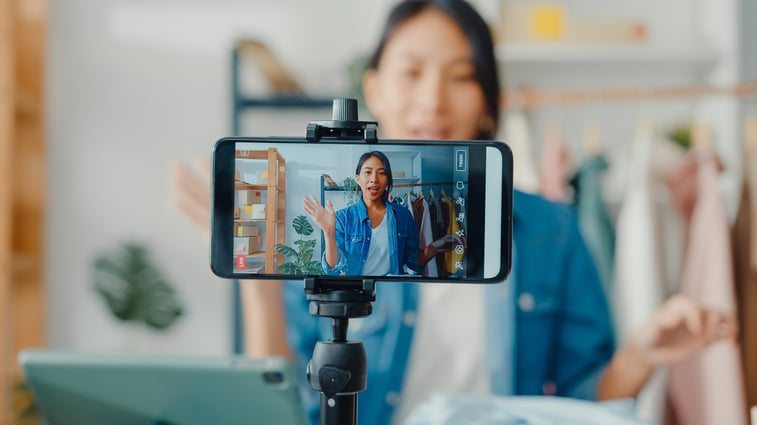 When it comes to eCommerce marketing, trust is nurtured and earned, and word of mouth is how Millennials and Gen Z'ers prefer receiving social proof. As such, eCommerce influencer marketing is an important way for brands to tap into product recommendation, increase relevance, and build trust. However, influencer marketing is a tactic that brands are still trying to test and learn, and virality is difficult to capture, let alone engineer.
According to research by eMarketer, 75% of marketers will use influencers for campaigns in 2022 (that's an increase of five percentage points from the year prior!). As content creators, influencers are constantly communicating with their audience. To a brand, that means they can have a steady stream of highly qualified and nurtured audiences. In this article, I'm going to take us through some of MikMak's favorite examples of influencer marketing success and examine why the brands' strategies behind them were so effective.
Success Stories
1. eos Products: Capturing virality through a developed social commerce strategy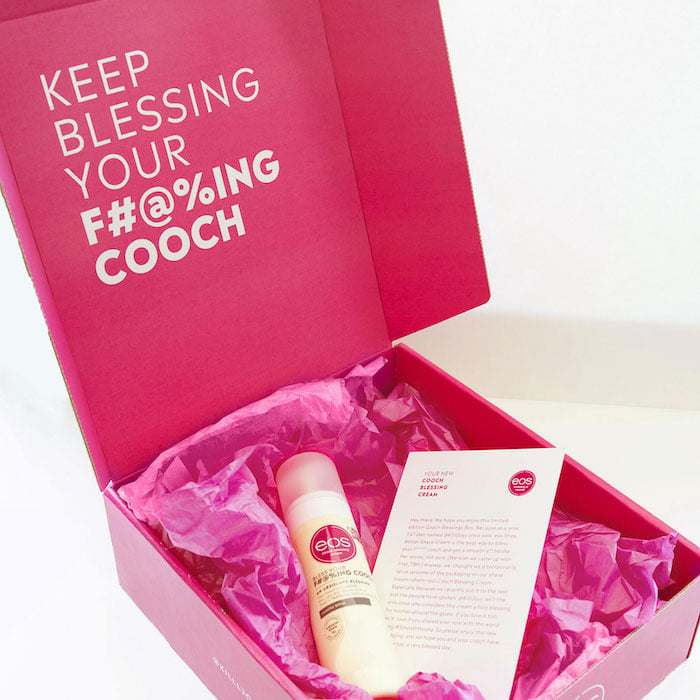 This is one of our favorites! First featured on our BRAVE COMMERCE podcast, eos Products Chief Marketing Officer, Soyoung Kang described their success working with influencers on TikTok with their "Cooch Blessing Cream" campaign. By working with a creator that had a viral "Bless your f-ing cooch" TikTok tutorial on how to shave female parts, the team saw immediate success. The shave cream "went from 300,000 to 15,000 overnight" in ranking on Amazon that week and immediately sold out on their site, "on Amazon and across all of [their] retail partners."
Why was this campaign so successful? Because of how deeply social media was part of eos Products' DNA. Their brand was one "where social media is so much the heart and soul of everything". The eos team came across a viral TikTok video featuring their shaving cream while they were engaging with their community. What's more, when they noticed it, Soyoung and her team saw the great opportunity in this authentic and honest influencer and quickly secured partnership with her. They then launched a successful, limited edition line of products that replaced "eos shave cream" with "Cooch Blessing Cream." Even the product usage directions on the packaging used the influencer's language word for word.
The takeaway?
The best social commerce and influencer marketing strategies are built into your brand. Not only are you noticing demand surges as they take place, but you are also ready to align the rest of your business to respond. If your brand were in eos Products' position and noticed virality take form, would you reach out immediately to secure a partnership? Are you ready to adjust product positioning, placement, and even packaging to align with your influencer campaign?
2. COVERGIRL: Product positioning with influencers for a younger market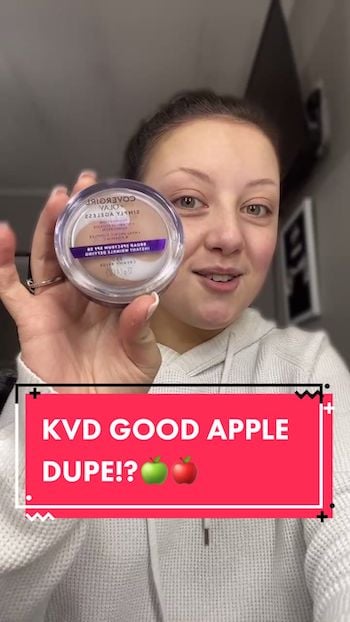 TikTok is by no means the only platform influencer marketing performs well on, but this success story with COVERGIRL makes the cut. In this story, a rival product was experiencing a viral moment, and an influencer, Jada Collins (@jadamakeupartistry), posted an organic TikTok on her page that COVERGIRL Simply Ageless 3-in-1 Foundation was a "drugstore dupe." COVERGIRL noticed the post was going viral and boosted the organic TikTok content with paid support, making the influencer's content shoppable. The campaign was a smashing success, and the boosted TikTok content netted over 8 million views with an Add-to-Cart Rate 5.4x higher than the category benchmark.
Why was this campaign so successful? Because in addition to the immediate success, COVERGIRL has been investing in collecting first-party data and refining their eCommerce strategy. Kevin Shaprio, SVP of US Marketing for consumer beauty at COTY, noted that traditionally the product targeted "an older demographic but that the TikTok showed COVERGIRL that younger consumers, particularly those focused on skincare, could also be a target demographic."
The takeaway?
Don't just look at how your brand is performing with influencers. Sometimes your competitors' virality will be the source of your own – especially in an industry where there is a "perennial hype around finding and sharing a good "dupe." In eCommerce, the face of your consumer is also constantly changing, and how they perceive your product is also shifting. Social media and working with influencers are key ways to keep a pulse on your consumer profile as well as new markets that open up.
---
---
3. Reckitt Benckiser: Using multiple influencers across channels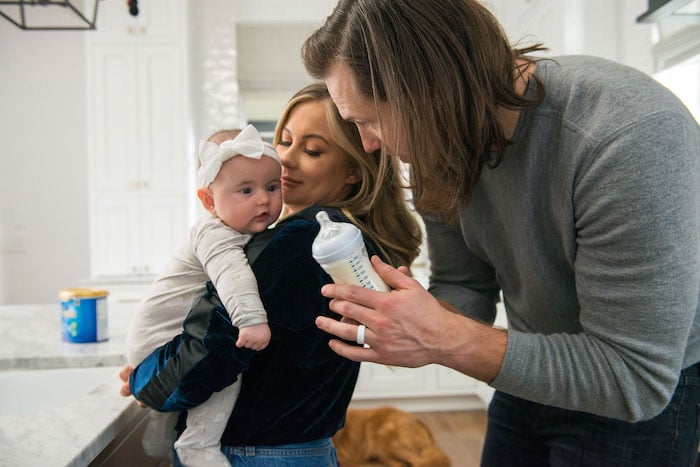 Influencers can range from celebrities to everyday content producers, and sometimes having multiple influencers at once can yield powerful results. One example of this includes the partnership between Reckitt Benckiser and the influencer couple Shawn Johnson East (Olympic Gold medalist) and Andrew East (of the NFL). Through their individual Instagram accounts and their family YouTube, the RB team took a multichannel and multi-influencer approach with Enfamil Enspire. We love this approach because of the coverage that brands can achieve with two high visibility influencers that not only have their own respective audiences, but also a channel in which their popularity is combined as a family.
The takeaway?
What makes this campaign particularly compelling for us is that it has a relevant story that directly captures the emotional and everyday needs of the target audience. Shawn Johnson East relates her own experience being a new parent struggling with breastfeeding, and highlights Enfamil as her and her husband's brand of choice. Their campaign shares "the ups and downs of their feeding journey, encouraging parents everywhere to join in on the conversation and share their own feeding stories." Honest, authentic, and relevant to anyone within their followers that Enfamil would want to reach. All the makings of a great influencer story.
4. Livestream shopping coming to US eCommerce marketing
When we think of livestream shopping today, some of the biggest success stories are still coming out of China. However, brands that meet consumers where they are have been testing new channels for livestream commerce. From brands partnering with streamers on Twitch, Walmart livestreaming shopping events on TikTok, and Facebook's Live Shopping Fridays, everyone has been testing out what many are calling the next stage of eCommerce evolution in the US. One of the things we've been seeing is the emergence of store specific influencers. For example, Walmart influencers like Bethany and Amanda from "@whoawaitwalmart' and "@walmartwins" drive strong success for personal care brands, given the trust and connection they've built with their followers.
The takeaway?
It's about the story and the storyteller. If you are leveraging influencer marketing, at the end of the day, the creators and the content they make are the heart and soul of the story you're trying to tell with your campaigns. Whether it is through text, images, video, or livestream, effective storytelling is what will reach the hearts of consumers. No matter what form your strategy takes with livestream commerce, your success comes with working with influencers to create content that will resonate with their audience. Keep your eyes on the metrics, invest in the technology that will help you determine whether your initiative is successful, get a holistic understanding of your consumers and their shopping journey. Those are the building blocks to success.
So how are you incorporating influencers in your eCommerce marketing initiatives? No matter which influencers you partner with and what channels you use, remember that the best strategies always come from a deep understanding of your consumer – not just who they are today, but who they could be tomorrow.