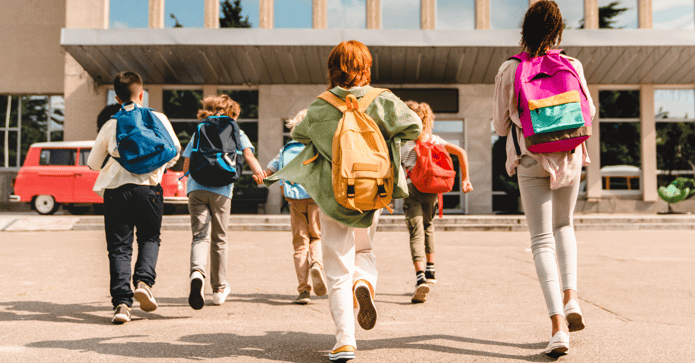 It's the time of year when shoppers pack their backpacks and lunch boxes with everything they need for a successful school year. In fact, according to the National Retail Federation (NRF), back-to-school spending this year is expected to reach a record-breaking $41.5 billion, up from $36.9 billion last year and the previous high of $37.1 billion in 2021. What does that mean for eCommerce-enabled brands? MikMak took a closer look at how consumers shop this year to help you plan.

2023 might be the biggest back-to-school season to date
Coming off of significant deals during Prime Day in July, shoppers began shopping for the back-to-school season early this year. With back-to-school sales continuing throughout the summer and early fall, consumers plan to spend more than ever before as they prepare to return to class. According to the NRF, families with children in elementary through high school plan to spend an average of $890.07 on back-to-school items this year, approximately $25 more than last year's record of $864.35, and higher than any year prior. Meanwhile, College students and their families are expected to spend an average of $1,366.95 per person, up from $1,199.43 last year, and a new record from the previous record of $1,200.32 in 2021. Since 2019, back-to-college spending has nearly doubled.
Use Prime Day results to indicate how shoppers will be taking advantage of promotions
Back-to-school season typically brings on many promotions and sales for teachers and parents. This year, Walmart introduced their new "Classroom Registry," Target extended their teacher exclusive sale, offering 20 percent off until August 26th, and Amazon Prime members get exclusive deals on back-to-school items. With all of these specials so soon after the recent Prime Day, your brand can use July results to indicate how people may be shopping.


On Prime Day this year, Amazon shoppers in the MikMak Shopping Index were most likely to shop for Personal Care Items. Household Goods were the second most popular category, and Beauty followed. Walmart saw Alcohol as a top category during their Deals for Days event, followed by Grocery. Personal Care was the third most popular category. Meanwhile, Target's Circle Week saw Grocery as the top-performing category, with Personal Care following, and Alcohol rounding out the top three.
Based on this, it is likely that Personal Care and Grocery items will be especially popular when it comes to back-to-school sales. Brands in this category should pay special attention to how shoppers buy products during this time.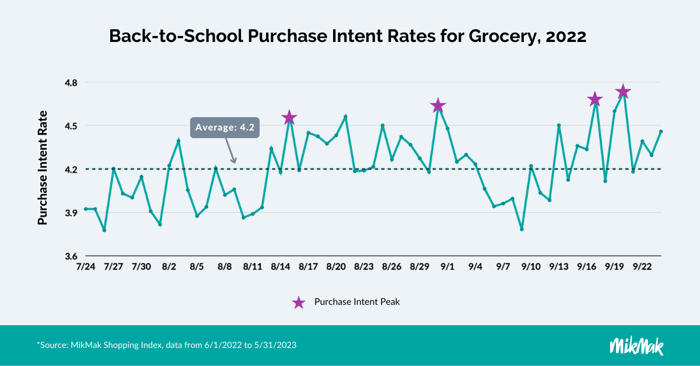 Based on last year, Grocery items saw an average Purchase Intent Rate (PI Rate) of 4.2 percent during the back-to-school season (1.1 x the current category benchmark). This means Grocery shoppers were 4.2 percent likely to proceed to a retailer from shoppable media. Around the back-to-school season, Purchase Intent Rates saw four major peaks from Grocery shoppers. The first was on August 15th, with a PI rate of 4.6 percent. The second peak was on August 31st, also at 4.6 percent. The following two happened later in the back-to-school season on September 17th and 20th, reaching about 4.7 percent.
---
---
Regarding Personal Care, these brands saw a more distinct Purchase Intent peak on August 28th, with a PI Rate of 9.2 percent (2x the back-to-school average of 4.7), and remaining relatively high throughout the beginning of autumn. PI rates reached their highest for Personal Care on September 22nd, reaching nearly 10.2 percent.
Advertise back-to-school promotions and enable shoppable media
As mentioned, many retailers will be running back-to-school promotions. Keep a close relationship with your retailers to ensure you effectively advertise these deals to your shoppers. Implementing a retailer-linking strategy with an eCommerce enablement solution like MikMak can help drive shoppers to the best deals, increasing their likelihood of purchasing your products.
Beyond retailer promotions, be aware of tax-free days some states might have for school supplies, as shoppers might be more likely to buy in these states.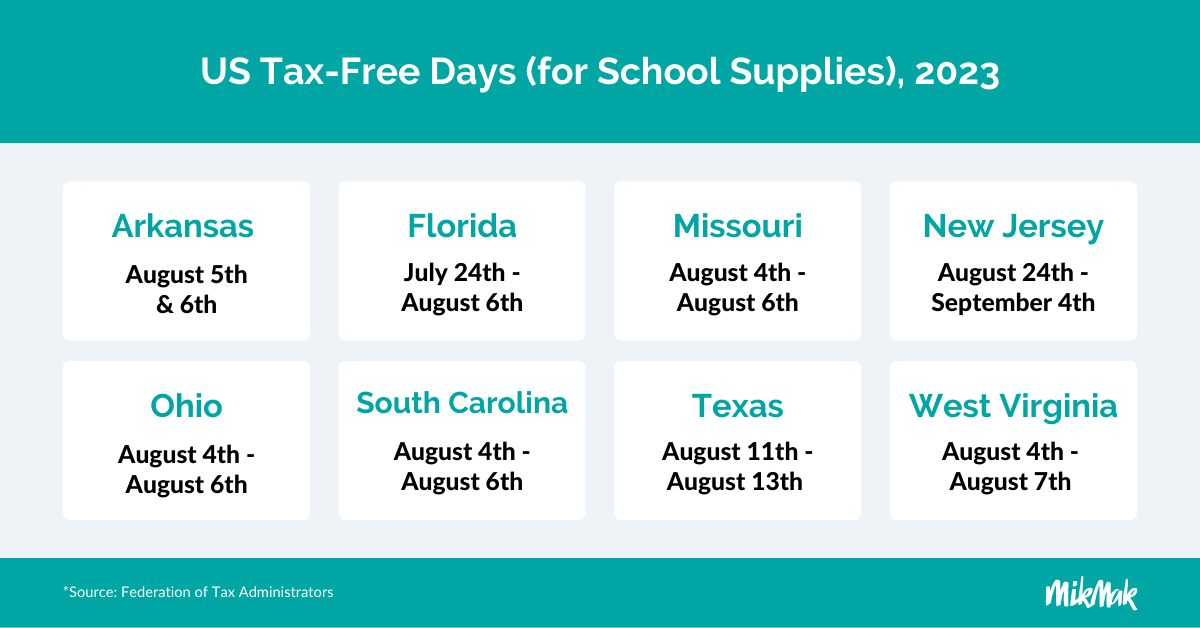 Whether you're advertising exclusive back-to-school deals, or keeping a multi retailer approach on your media, it is essential to make sure shoppable media is enabled so back-to-school shoppers can proceed to purchase directly from your advertisements. Through partnering with a software solution like MikMak, your consumers can find out where to buy your products, and you, in turn, can gain powerful insights and data to fuel your strategy for future seasons. To learn more, schedule a demo today.