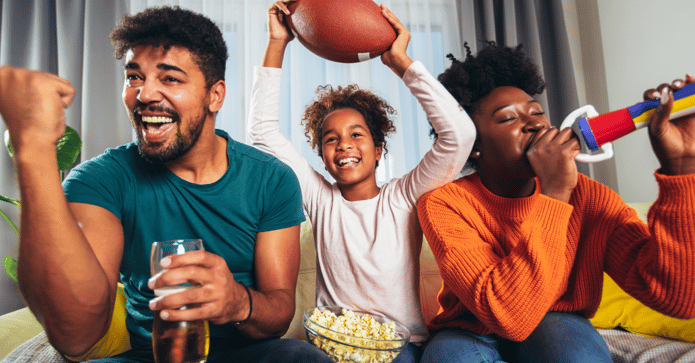 While it may be a little early to predict what teams will be playing in Super Bowl LVIII, one thing is clear: people will undoubtedly be eating and drinking for the annual league championship of the NFL. In fact, it's estimated that Americans consume over 325 million gallons of beer and more than 11.2 million pounds of potato chips on Super Bowl Sunday. That's not even including the countless other snacks and beverages that will be enjoyed during the game and during football games leading up to the Super Bowl on February 11th.
Right now, brands should examine data from last year's Super Bowl to prepare for this year's big event adequately. Here's what MikMak found out.
Purchase Intent Rates for Alcohol were above average at the beginning of the year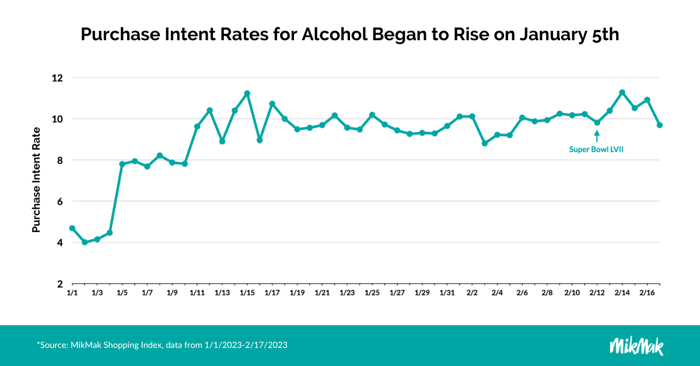 At the beginning of 2023, the MikMak Shopping Index revealed that Purchase Intent for Alcohol began to spike on January 5th, and was especially high during the NFL Playoff game weekends. This metric measures consumers' likelihood to continue to a retailer option from shoppable media.
The overall average Purchase Intent Rate from January through March of this year was 8.8 percent (1.4x the average for all of 2023, so far). There was interestingly no specific peak the week before Super Bowl LVII, as Purchase Intent Rates were high the entire time. It is recommended that this year, brands should be consistently spending as the game approaches this year.
Drizly is the top retailer for Alcohol brands right now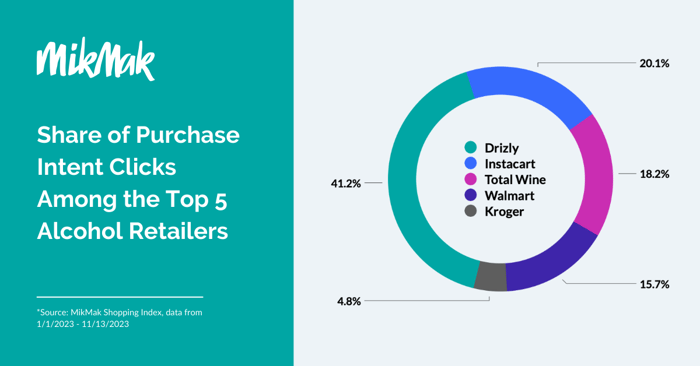 So far this year, Drizly has been the top retailer for Alcohol brands online, according to the MikMak Shopping Index. Compared to the top five Alcohol retailers, the fast delivery retailer yields 41.2 percent of Purchase Intent Clicks, or in-market traffic. With this in mind, Drizly will likely be a popular choice for consumers looking to conveniently stock up before Super Bowl Sunday.

Following Drizly are fellow quick commerce retailers, Instacart and Total Wine, driving 20.1 percent and 18.2 percent, respectively. Walmart and Kroger round out the top five retailers with 15.7 and 4.8 percent of Purchase Intent Clicks, respectively.
---
---
Walmart is the leading retailer for Grocery brands right now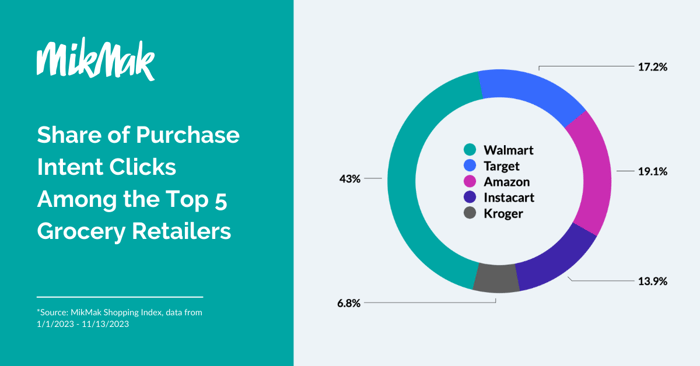 When looking at the top five retailer options for Grocery brands, Walmart reigns as consumers' top choice right now with 43 percent of Purchase Intent Clicks. Meanwhile, Target follows with 17.2 percent. Amazon, Instacart, and Kroger complete the top five with 19.1, 13.9, and 6.8 percent, respectively.
Grocery and Alcohol brands can market together leading up to the NFL Playoffs and the Super Bowl for joint success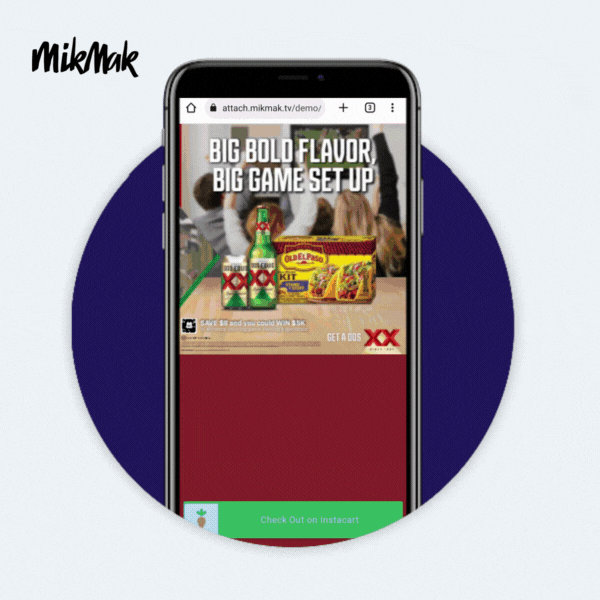 Whatever the case may be, Super Bowl LVIII will involve a great deal of snacking and drinking for consumers all across the US. In recent years, MikMak customers, Dos Equis and Old El Paso, recognized this and collaborated to advertise to football fans. Partnering with an adjacent product can accelerate sales for both brands involved.
Stay close to the data, and keep shoppable media running as the Super Bowl approaches
As we approach game day, many things can change. With MikMak, you can optimize your marketing effectiveness with real-time insights, accelerating sales and market share for the Super Bowl and beyond. To find out more, schedule a demo today!