MikMak Sales Insights
​​See the full customer journey and drive business growth by connecting your upper funnel metrics to end sale at major eRetailers
Gain visibility into what drives conversions

Understand how your marketing impacts shopper behavior and sales by audience, channel, retailer, and more.

Maximize marketing effectiveness and drive sales

Leverage transactional data and insights from active and past marketing initiatives to improve your media planning.

Optimize targeting for your marketing initiatives

Build more accurate personas of shoppers using full item-level basket data at select retailers.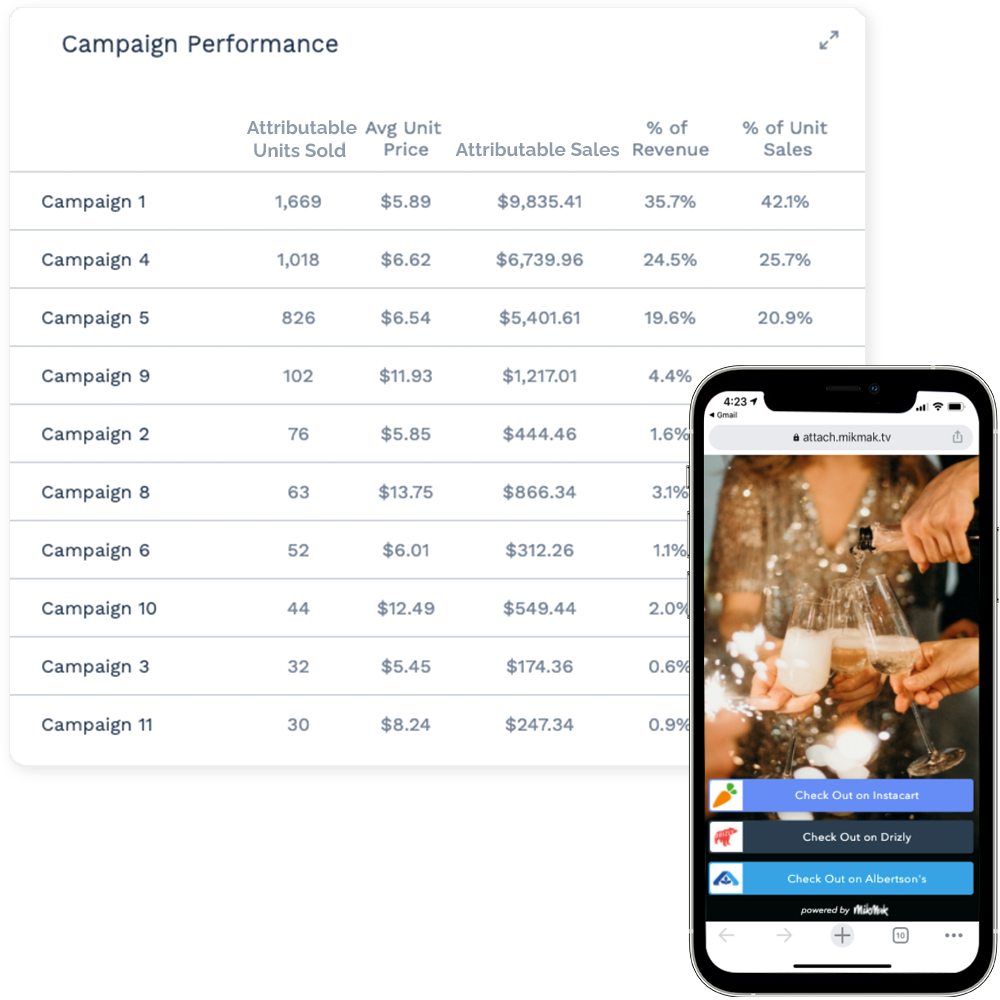 How MikMak Helps Alcohol Brands Succeed
A leading alcohol brand increased purchase intent using MikMak-powered audience segments.
Challenge
Prior to MikMak, Garrison Brothers was only able to drive interested shoppers to their DTC or a brick and mortar locator page, which featured multiple points of friction for shoppers such as inaccurate listings and/or no inventory awareness. The lack of checkout options, and having to commit to either online or in-store purchase options was limiting to the success of Garrison Brothers marketing.


Solution
Garrison Brothers partnered with MikMak to make their media shoppable across all channels and platforms, and to gain accurate insights into the performance of their marketing across these channels/platforms. After launching marketing campaigns across multiple platforms, Garrison Brothers was able to use the first-party data surfaced by MikMak to learn which platforms were helping them increase their purchase intent. Two platforms, in addition to FB/IG, stood out as clear winners in their new media mix - Paid Search and Email.
9% higher Purchase Intent Rate on FB/IG (most popular category platform), than the Spirits category average
2.3x higher Purchase Intent Rate in Paid Search than on FB/IG
3.3x higher Purchase Intent Rate in Email than on FB/IG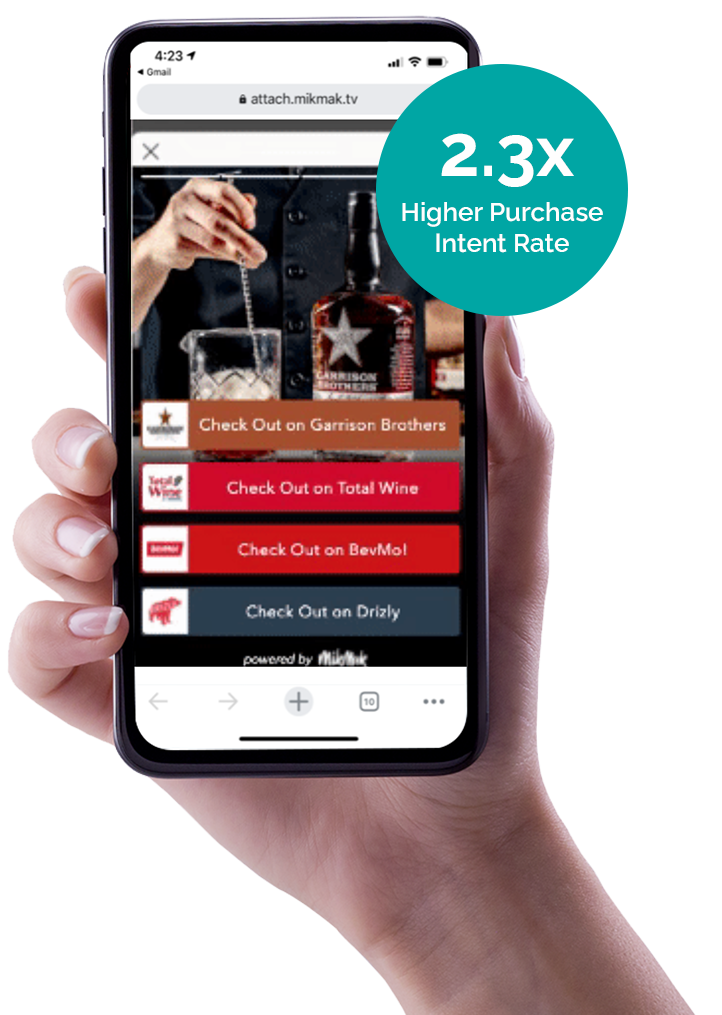 The world's leading alcohol brands choose MikMak