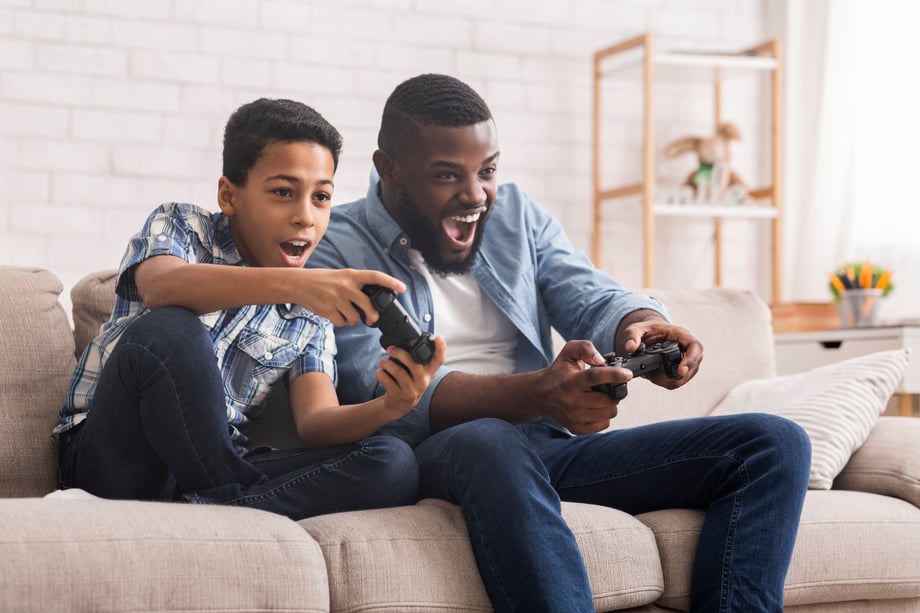 Black Friday and Cyber Monday are coming up fast. This year, 60 percent of all shoppers find themselves preparing to spend as much or even more than last year for the holidays. Of all the popular categories receiving shopper attention, consumer electronics takes the crown for share of wallet when it comes to gifts purchased, especially when it comes to buying online. For brands trying to fit the latest tech into stockings everywhere this year, here's how to make sure that your product ends up in the hands of consumers this holiday.
Brace yourselves. Winter is Coming.
Ned Stark may not have been talking about Black Friday, but the spirit of this looming event holds true. Last year, Black Friday shopping set new records with consumers spending $9B on eCommerce transactions. Some of the most popular items purchased during this time were consumer electronics like gaming consoles, video games, connected technology, TVs, and laptops. This year, nearly a sixth of all US eCommerce sales will be consumer electronic products. The revenue gains within the category have been so significant and rapid that US consumer electronics digital ad spending is expected to double its 2019 ($9.8B) advertising spend by 2023. However, revenue growth isn't the sole reason why digital ad spend is increasing. Shopping preferences have also been evolving throughout 2020 and 2021, leading brands to continuously test, learn, and evolve how they reach their shoppers.
Below are four steps towards improving your consumer electronics Black Friday marketing.
1. Know who your shoppers are, and personalize content for them
From the Mac versus PC ads to gaming consoles images that bring together the whole family, consumer electronics brands are especially adept at capturing the emotional reasons why shoppers purchase their products. Whether it is to find their own digital tribe or to bring more intimacy into relationships, consumer electronics ads are all about knowing how individuals identify, what psychological reasons are behind purchase decisions, and how they buy.
That's why having a rich understanding of who your consumers are is key to getting your message to resonate with your audience, and to driving successful engagement. Knowing who your shoppers are and what motivates them will help you develop advertising strategies that better reach and resonate with your shoppers and efficiently move them through the shopper journey. Find out how your brand's shoppers on TikTok differ from your brand's shoppers who read PCMag.com or watch videos on YouTube. Are there partnership opportunities available based on your shoppers' interests and hobbies? Once you're able to answer these questions, you can effectively communicate the benefits of your product to them in a way that they find relevant.
---
---
2. Discover where your shoppers are, and meet them there
The path to purchase is increasingly multichannel. Today, consumers use multiple platforms for social media, and are comfortable with all of them as environments for product discovery. Emails, search, brand websites, and product pages may all be a part of their journey toward making the final purchase. In fact, 85% of shoppers conduct research online before making a purchase. Display and search advertising for consumer electronics products are two channels that have seen 38 percent and 21 percent increases in media spend respectively over the last year. 94 percent of shoppers report watching explainer videos to learn more about a product.
How does your brand compete for attention in these channels, manage the increasing cost of advertising, while still shortening the path to purchase and drive sales? Not by guessing, of course. Test, learn, and get a full view of your consumers' multichannel shopping journey, not only where they are, but also what stage they are at for each stop, and what content would move them further down that path.
3. Optimize Your Online Advertising
We already know that the electronics we choose to purchase can say a lot about who we are and how we identify. Capturing consumers who develop brand loyalty with your products pays off in the long run as they become open to other products in your brand's line. Depending on the social prevalence of your product, loyal consumers can also become evangelists for your brand. Finding high quality audiences and keeping them engaged have far reaching effects, particularly with consumer electronics.
This is especially so during the holidays, when consumers are more receptive to new products due to gift giving or discounts, to monitor whether you are successfully growing and protecting your market share. Keep your eyes on eCommerce metrics more than ever during this time, benchmarked against your category, to make sure you are outperforming your competition even before the purchase is made.
4. Be flexible! Whatever it takes to get it into their hands
Meeting consumers where they are is only half the battle. Consumers have been empowered to shop where and how they want, and consistently seek out buying occasions with reduced friction that give them the options they're looking for. 12% of consumer electronic eCommerce purchases in 2021 have been Buy Online Pickup In-Store. Specific fulfillment options, along with retailer preference and inventory availability, are common forms of friction encountered by online shoppers that lead to abandonment and lost sales. For a gift giving occasion like the holidays, it is especially important to make sure these are available to your shoppers who will be paying attention to supply availability and shipping times.
MikMak's multi-retailer eCommerce enablement solutions can provide brands with shopping experiences that let consumers choose where and how they want to shop, in-store or online, across leading mass and consumer electronics retailers around the world. You can even track shopper activity, all the way through purchase, at leading consumer electronics stores like Best Buy, through the MikMak Insights dashboard.
To learn more about the ways to optimize your digital advertising, access first-party shopper data across all channels in a single platform, and maximize your campaign results through MikMak Insights, schedule a chat with us today.