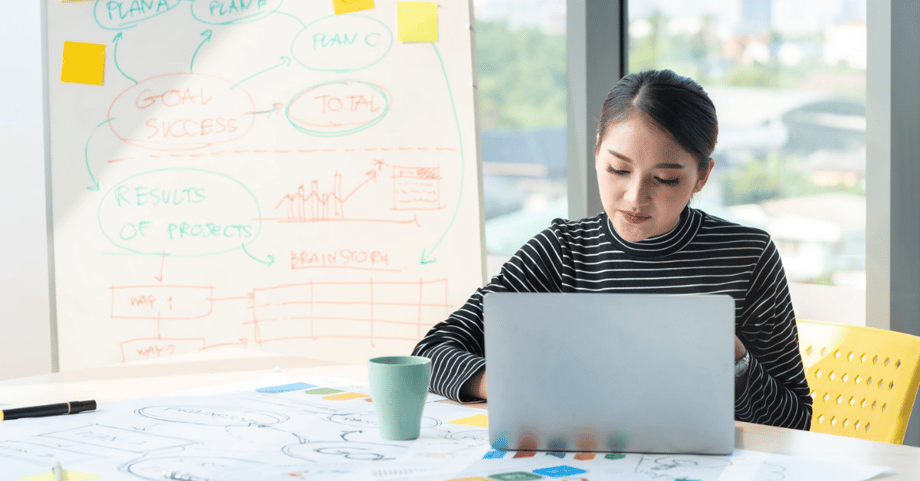 Given the many variations in how online buyers interact with your brand, you've likely learned that a one-size-fits-all marketing strategy isn't effective. Instead, you need a range of marketing activities designed to reach consumers through varied touchpoints all along the marketing funnel.
To fully understand consumer preferences and expectations, it's essential to rely on eCommerce analytics and its ability to deliver new insights about shopper intent and behavior. With data to help you track key metrics along the consumer journey, you can view your marketing activities through the lens of the consumer and identify new ways to create a more positive experience.
What Is the eCommerce Consumer Journey?

The eCommerce consumer journey comprises the complete consumer experience, from the moment consumers become aware of your brand to the moment they make a purchase. But the journey doesn't end when shoppers place an order. It extends to repeat purchases and actions shoppers take when engaging with your brand over time.
Today, consumers have seemingly endless options for discovering your brand, learning about your products, and gathering input that will ultimately lead to a buying decision. So to gain new insights into the digital experience, you'll need to map the complete journey.
Although no two consumer journeys are exactly alike, it is possible to map the journey from awareness to advocacy, and to include the many possible touchpoints at each stage. The eCommerce consumer journey typically comprises the following stages.
Awareness
At the beginning of the consumer journey, consumers may or may not be searching for a specific product. They can become aware of your brand through a Google search, reading a blog post, within their social feeds, or clicking on an ad.
Consideration
During this investigative stage, consumers are evaluating and comparing available product offerings. They may watch product videos and read product comparison guides to zero in on a potential purchase.
---
---
Decision
At this point in the eCommerce buyer's journey, consumers have identified a potential solution to their original need. Before adding items to their cart, they may read product reviews, look for discounts, and compare different retailers offering the same product.
Retention
Though an initial purchase is often a hard-won victory, the consumer journey doesn't stop there. To retain consumers and smooth the path to repeat purchases, you'll need to build loyalty. Here, you can engage consumers through social media, website resources, and loyalty programs.
Advocacy
Given the value of word-of-mouth referrals and online product reviews, the ultimate goal is repeat consumers who also recommend your products. Consumers at this stage of the journey are happy to provide testimonials and positive reviews for the benefit of consumers at other stages in the journey.
Although these are the typical stages of the consumer journey, it's important to note that the marketing funnel is shifting, and a purchase can happen at virtually any point within this journey. Understanding exactly where your consumers have the highest purchase intent can help you optimize the consumer journey. That's where eCommerce analytics come in.
How eCommerce Analytics Enhance the Consumer Journey
Mapping the consumer journey allows you to draw insights about the consumer experience, ultimately delivering benefits in the short and long term. According to a Treasure Data and Forbes Insights study, 65 percent of surveyed consumers said a positive experience through their entire consumer journey would make them long-term consumers of a brand.
With the help of eCommerce analytics, you can understand the consumer journey even better and identify new opportunities to create an optimal consumer experience. The additional benefits of using eCommerce analytics to map the consumer journey include:
Helps to illuminate how different marketing activities work together, as well as any

potential gaps along the consumer journey

Provides insights into consumer pain points along the journey and how you might address them
Helps you identify ways to

reduce friction in the buying process

and align your marketing efforts to consumer needs and expectations
Supports a consistent consumer-centric focus throughout marketing, sales, and brand management teams
How eCommerce Analytics Enhance the Consumer Journey
Incorporating eCommerce analytics into your brand management and marketing strategy is a must-have for determining which actions are most effective in moving consumers from awareness to advocacy. Some of the key metrics that can help you refine the eCommerce consumer journey include the following.
Purchase Intent
When it comes to understanding eCommerce demand for your product, Add-to-Cart rate, or shoppers' intent to purchase, is a standardized data set that can make comparisons between social channels, categories, and geographies. When benchmarked against historical and category performance, purchase intent can also tell you if you are experiencing a demand surge, and how your results compare to your competition.
Sales and Basket Insights
A large number of online shoppers added your product to cart, but did they actually make a purchase? That's when sales insights come into play. You'll be able to see which sales could be attributed to your marketing efforts, and also track average basket size and average order value over time to gauge consumer sentiment. Find out what else is being purchased with your products and explore new opportunities.
Shopper Intelligence
The next big step in eCommerce evolution is to not only understand how people prefer to shop for your product, but who they are and why they buy. Today, more than ever, identity plays a key role in what consumers find relevant and compelling. Gaining a richer understanding of your highly qualified audience segments and tying it to their demographic and psychographic data will not only help you market more effectively to them, but also help you discover future consumers that you aren't targeting today.
Through the stages of the consumer journey, eCommerce analytics can be your go-to tool for optimizing and shortening the path to consumer purchase. For more insights, read our guide covering the eCommerce metrics that can help you make smarter marketing decisions along the consumer journey.