OxiClean drove category-leading purchase intent by leveraging MikMak on a YouTube Video for Action* activation during the key cold and flu season.
Improve Marketing Effectiveness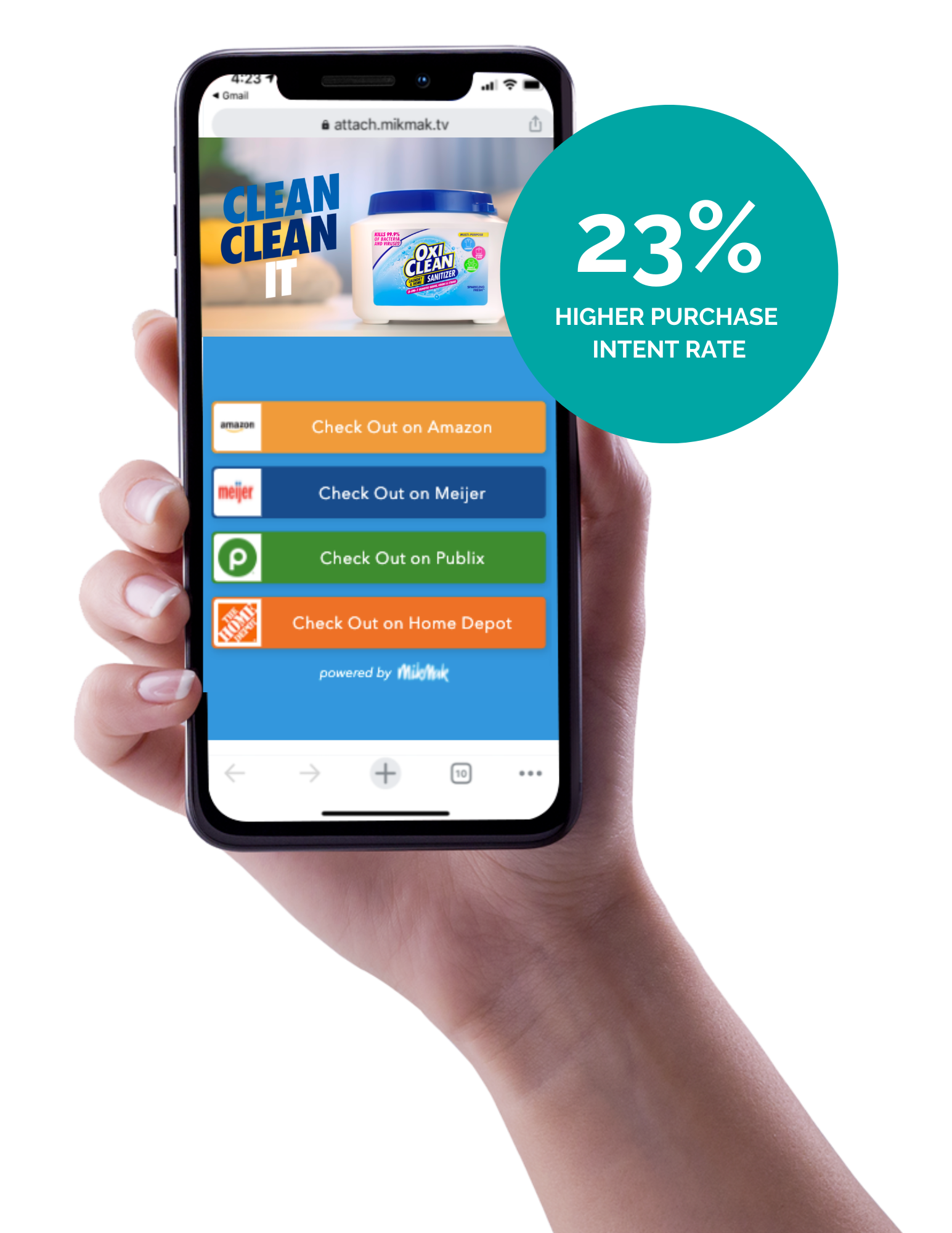 23%
Higher Purchase Intent Rate vs. category
benchmark on Youtube Video for Action
72%
Lower cost per conversion vs Q122 YouTube Select**
+2.2%
Lift in Awareness vs. Q1-22 YouTube benchmark
Background
With high brand awareness, but low household penetration, OxiClean needed to bring in new consumers. To help drive growth, they developed OxiClean Sanitizer during the peak of Covid, hoping to capitalize on germ fears and high consumer demand.
Challenge
By time of launch, Covid was no longer driving the same demand for sanitizing products and they needed to pivot their strategy.

Oxiclean and MikMak came together to flatten the path to purchase and enable a frictionless consumer experience. We are excited to see the fantastic results and truly meet the consumer wherever they are.
Solution
They identified a remaining "germ focused" audience and chose to target them during cold and flu season, utilizing MikMak on a YouTube Video for Action campaign.

By leveraging MikMak they were able to drive top performance vs. the category in purchase intent. They were able to flatten the funnel and drive users directly to point of purchase.
*YouTube Video for Action is an offering that allows brands to create and place simple, conversion focused campaigns right within the platform
**YouTube Select is the platform's premium ad offering that provides YT TV and more targeted ad placement