The VELCRO® Brand launched a back-to-school campaign leveraging updated creative and optimized toward Add-to-Cart with conversion campaign objectives to increase purchase intent and sales.
Improve Marketing Effectiveness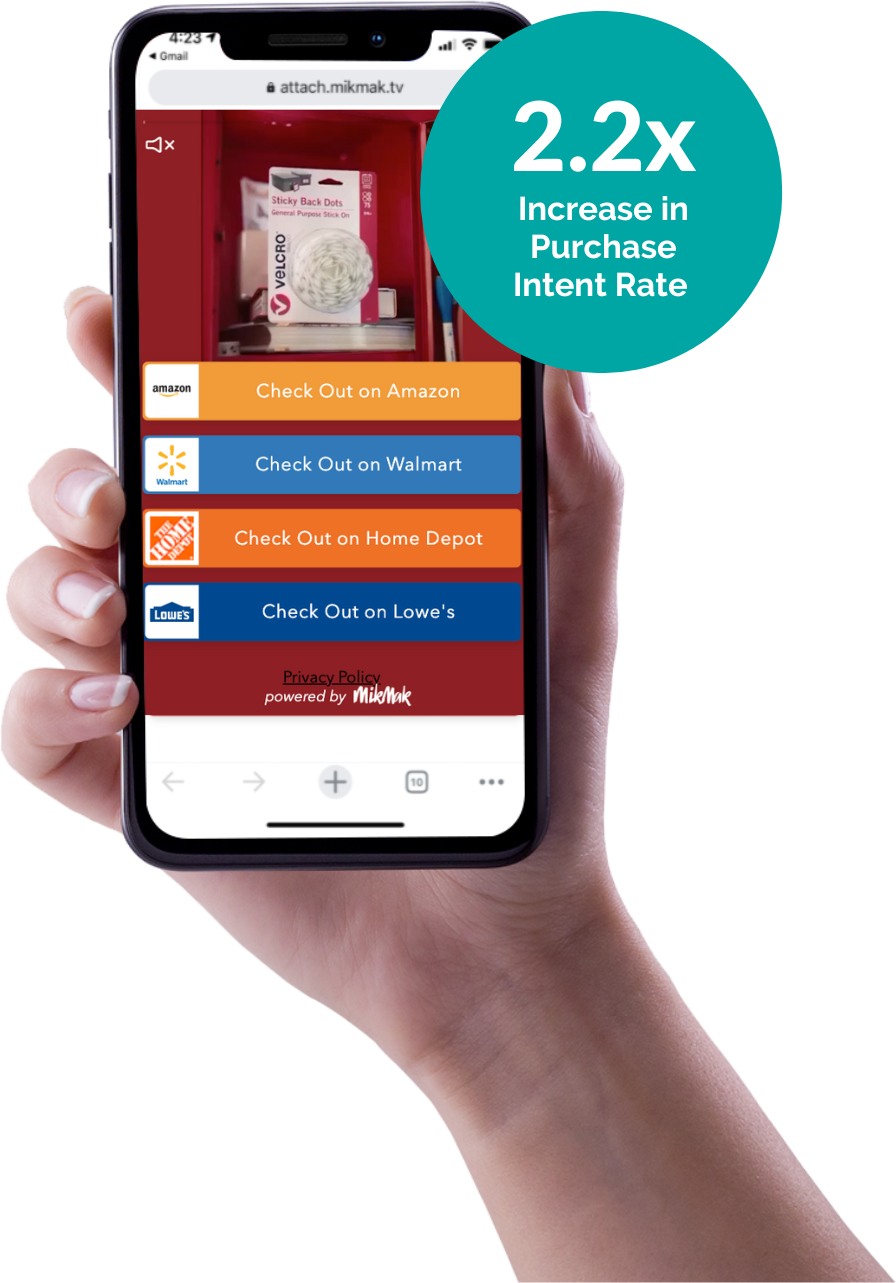 2.2x
Increase in Purchase Intent Rate compared to the previous month
5.61x
Increase in Total Attributable Sales after launching the BTS campaign with updated campaign objective
3.3x
Higher Purchase Intent Rate on Facebook than category benchmark. (50% of views and 76% of PICs have come from Facebook)
Background
The VELCRO® Brand had been working with MikMak for about a year and was looking for a way to continue building upon their good results. They worked alongside MikMak's best-in-class managed services to identify key areas they could improve and solutions they could leverage.
Challenge
In preparation for the Back-to-School season, the VELCRO® Brand wanted to increase its Purchase Intent and Sales. The brand had been performing well with MikMak to date but still wanted to know how they could improve further during the brand's key back-to-school season.
Solution
The VELCRO® Brand took several steps towards improving its performance including updated imagery/video in its VELCRO® Brand Sticky Back Dots experiences and updating its campaign objectives to conversion from consideration. In addition, they worked with MikMak to optimize the campaign toward Add to Cart events.