A cheese brand gained market share by only driving consumers to in-stock product, preventing loss to competitors.
Make Your Products Discoverable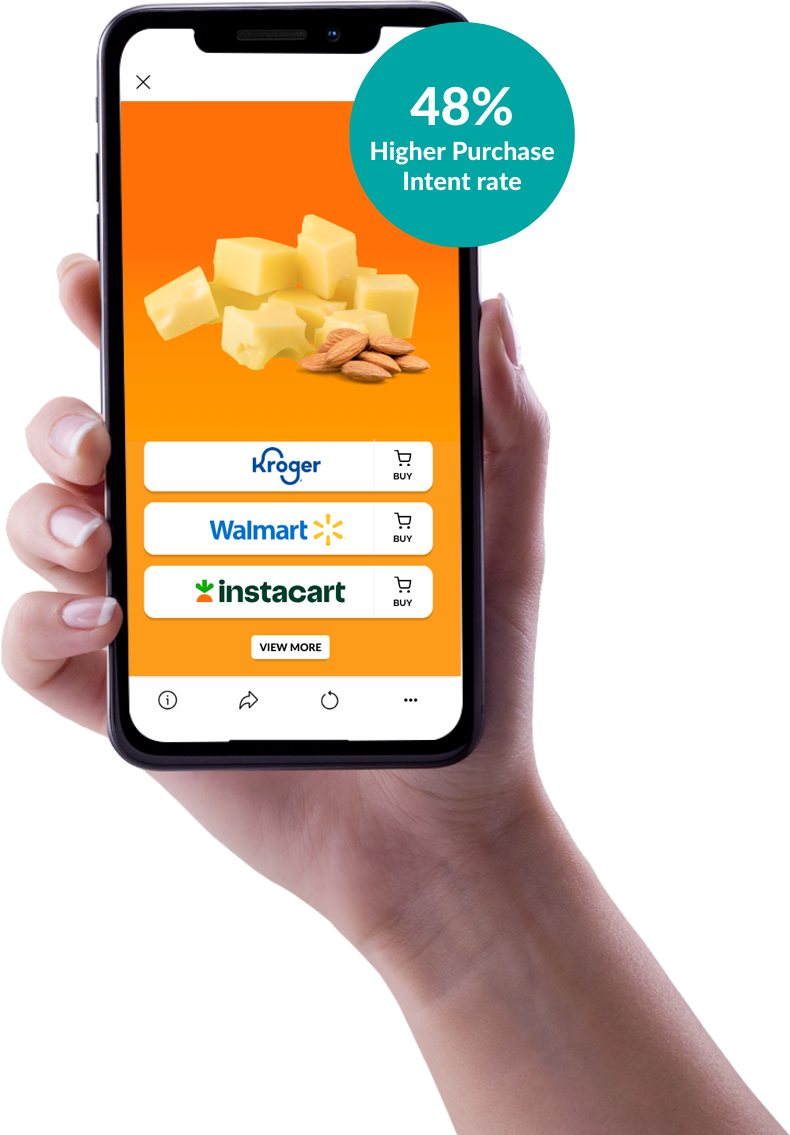 48%
Higher Purchase Intent rate using backup SKUs
11%
Sales saved in overall campaign by backup SKUs
18%
Sales saved at
Walmart Grocery
Background
The cheese brand had a wide product assortment in-market, with some SKUs suffering from inventory issues. They wanted to continue running paid media to protect market share and prevent consumer brand switching.
Challenge
Without MikMak, the cheese brand had no reliable way to drive traffic to in-stock SKUs at Retailer.com, causing inefficient marketing spend and a loss of market share to competitors who had similar products in stock.
Solution
Using MikMak to connect their media activations to supply chain logistics in real-time. The cheese brand
was able to gain market share by leveraging backup SKUs in their campaigns. This ensured consumers put
their brand's products into their cart, and not their competitors.
Results
Partnering with MikMak, the cheese brand was able to increase purchase intent and drive conversion across their product assortment despite retailers having inventory issues for select SKUs.