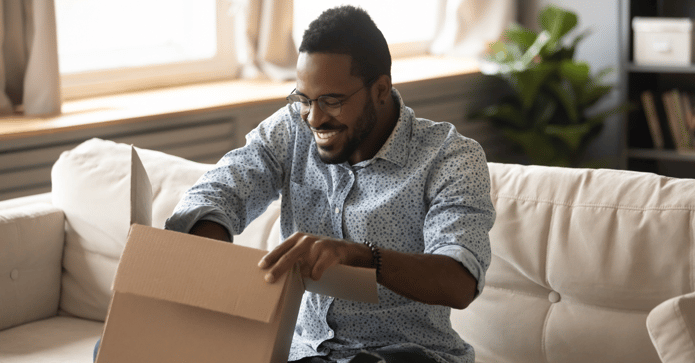 Once a summer exclusive, Amazon Prime Day, and other competitor sales such as Target's Deal Days and Walmart's Deals for Days, now happen a second time in October, creating a window of opportunity for consumers and brands alike.
Although official dates for this year's promotion have not yet been announced, here's what we know about the upcoming occasion.
October's Prime Day is the new start of holiday shopping
Much like July's Prime Day, retailer-driven shopping occasions can typically be a strong indicator of shopping habits around other sales throughout the year. With October being at the head of the holiday season, it is usually safe to assume that shoppers will carry their October Prime Day habits into November and December when shopping on Black Friday, Cyber Monday, and other holiday sales. Last year, Walmart took advantage of this pattern by starting their Black Friday Sales early for Walmart+ Members, alongside their October Deals for Days event.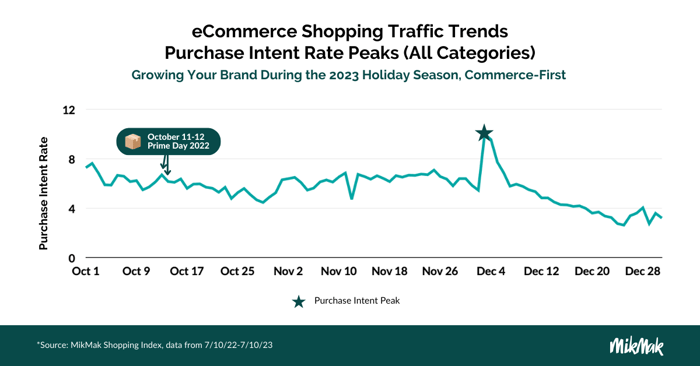 The MikMak Shopping Index saw more consistent Purchase Intent Rates throughout the 2022 holiday season. Instead of seeing a sales peak during Black Friday, there was a peak on December 3rd, in the middle of the holiday season.

This means shoppers were consistently likely to continue to a retailer from shoppable media all holiday season long. Comparatively, In 2021, there was a clear start to the shopping season on November 1st, and Purchase Intent Rates peaked during Black Friday Sales.
Shoppers are buying essentials over luxuries; Personal Care brands have the opportunity to dominate Prime Day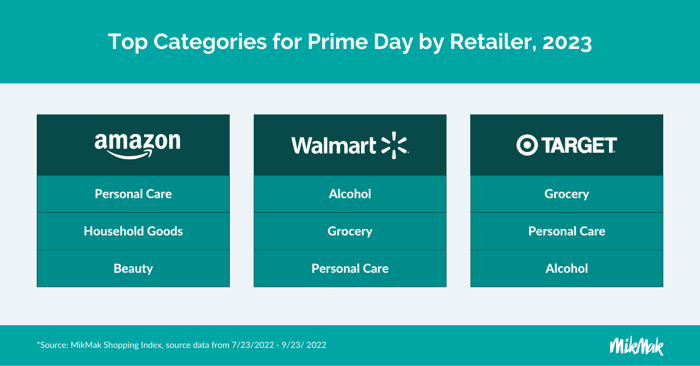 Using July's retailer-driven shopping occasions as an indicator, Amazon shoppers in the MikMak Shopping Index were most likely to shop for Personal Care Items. Household Goods were the second most popular category, and Beauty followed. Walmart saw Alcohol as a top category during their Deals for Days event, followed by Grocery. Personal Care was the third most popular category. Meanwhile, Target's Circle Week saw Grocery as the top-performing category, with Personal Care following, and Alcohol rounding out the top three.
---
---
While the Consumer Price Index is lowering and inflation is overall cooling since last year, shoppers are still hesitant to purchase luxury items. Right now, the top products in the MikMak Shopping Index are largely everyday essentials such as car seats, grocery items, and household goods.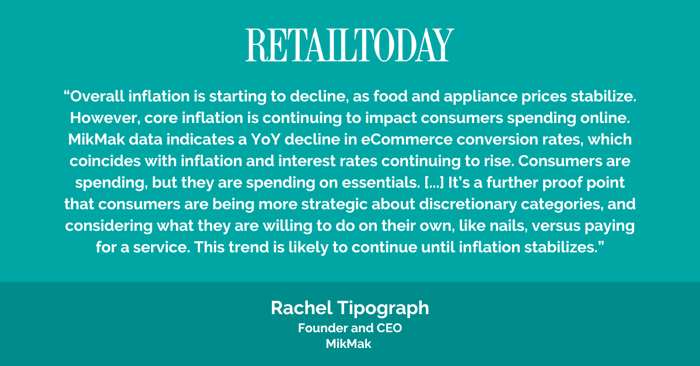 This strategic spending indicates that promotions like Prime Day are increasingly focused on everyday needs rather than luxuries, a trend likely to persist through the upcoming Black Friday and Cyber Monday.
Consider linking a specific retailer to your media to highlight certain deals around Prime Day
During retailer-driven shopping occasions like Prime Day, shoppers will be hunting for the best deal on your product. To make this process easier for the shopper, it may sometimes make sense for a brand to drive a specific campaign or SKU to just one retailer.
Here are some tips and tricks to consider when running these sorts of campaigns: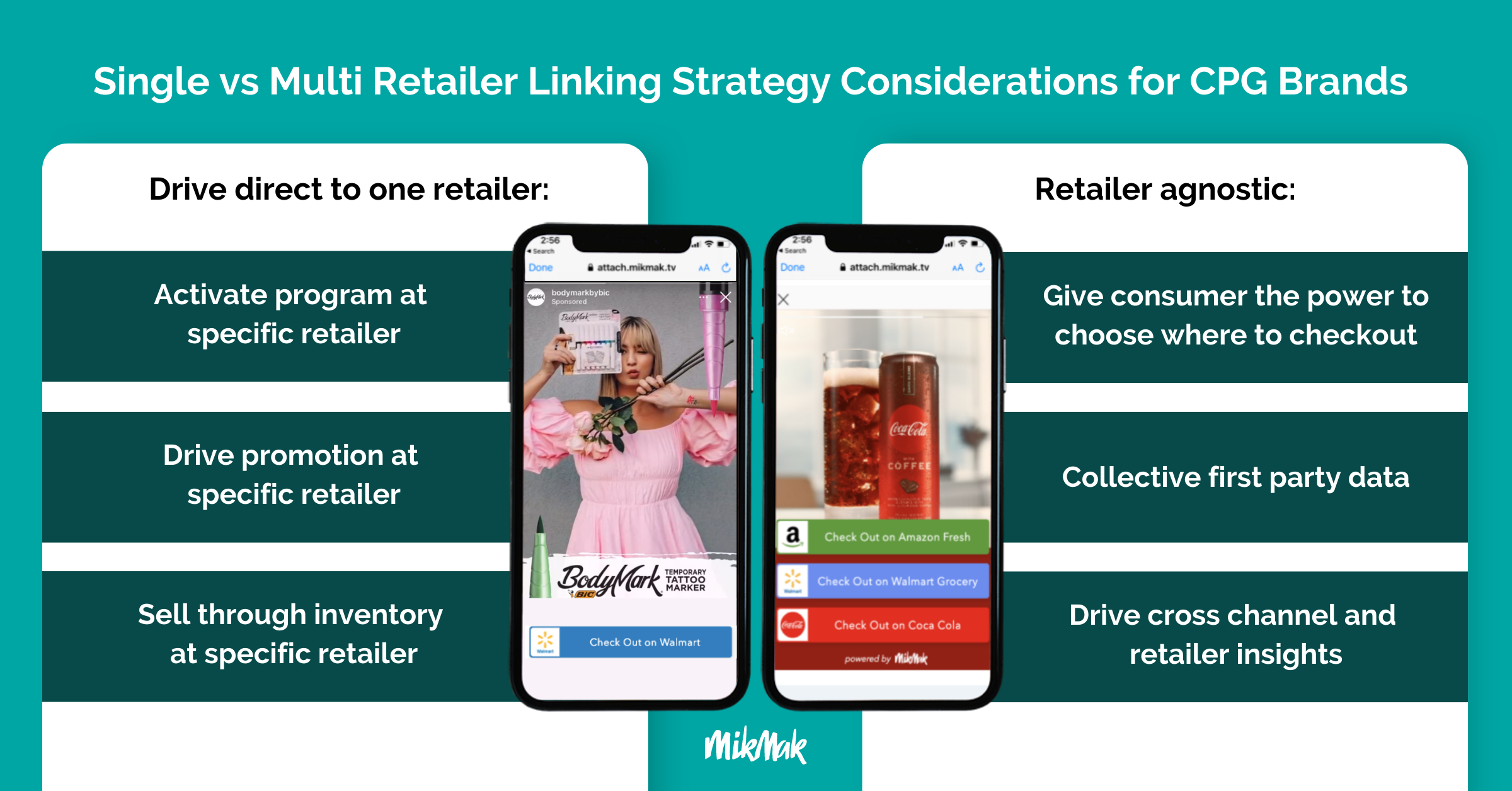 Be close to the data to prepare for the holidays and beyond
This Prime Day's trends will offer a lens into consumer behavior that will likely shape the upcoming holiday season. Brands should pay close attention to first-party data during this time to understand consumers' online behaviors across platforms and campaigns.
By partnering with MikMak, your brand will have the tools to see and understand these behavioral insights, allowing you to make data-driven decisions for the holiday season and all year long. For an in-depth look at maximizing your brand's performance this holiday season, read our latest MikMak guide, Growing Your Brand During the 2023 Holiday Season, Commerce-First.