Today, the average consumer isn't going through a neat funnel before making a purchase decision online. Instead, they are empowered with a wealth of information at their fingertips, where they can discover your products and interact with your brand across many different channels, making it difficult to meet consumers at the right touch point with the right message every time.
To further complicate things, product discovery also happens much differently than before; consumers no longer base purchasing decisions on their affinity toward or familiarity with a brand. Instead, they are learning about products (and forming opinions about whether or not they want to buy them) via their social feeds. It's only after a purchase is made that brand loyalty begins.
Our favorite example of this is illustrated by the famous Amazon coat that took over New York City in 2018. Despite this coat's popularity, consumers were not purchasing it because of its name recognition or the brand associated with it. Rather, through word-of-mouth marketing, seeing the coat in-person on other influential people around the city, and finding out that it was available for purchase on Amazon, the coat rapidly became a fixture on women across the Upper East Side. Once it was already popular, the media started talking about it, and then Oprah even went on to declare it one of her "Favorite Things" in 2019. In the past, a coat like this might have become popular because Oprah lauded it, not the other way around.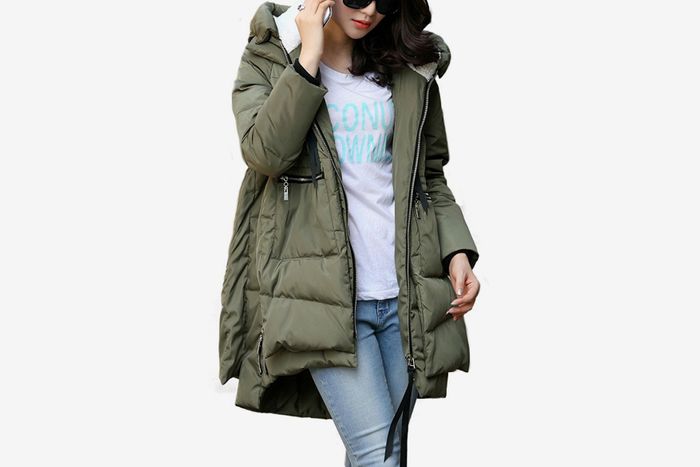 The fact that a no-name brand can become a viral success seemingly overnight in a highly fashion-conscious area is a testament to the fact that the marketing funnel is changing, consumer journeys are changing, and a new phase of eCommerce is emerging.
And this was in a pre-COVID world.
During COVID-19, consumer shopping behavior saw a further decrease in loyalty toward brands and retailers. The uncertainty of the pandemic and instabilities in the supply chain enhanced shoppers' "need-it-now" buying mentality. Beyond being more ready to buy, consumers were also more receptive to trying new products and switching to competitor brands. Not having a well-established eCommerce strategy not only reduced a brand's market share by failing to capture a growing online shopper population, but it also caused brands to lose existing consumers to competitors.
Many brands saw higher purchase intent driven by all social media channels.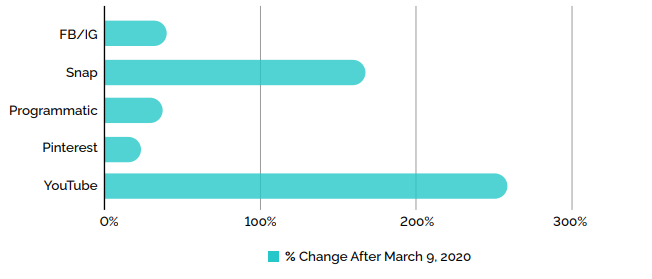 Many brands saw purchase intent triple since COVID-19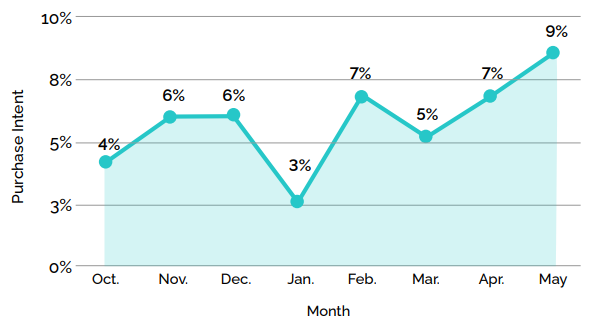 Darling D2C brands have been adapting their digital storefront since before COVID-19. Many of them were prepared for this accelerated shift to online shopping because they understood that to succeed in eCommerce, it was no longer about spraying and praying, but about targeted messaging to niche audiences. What about for larger, established multichannel brands?
The good news is that many of these same principles that D2C brands discovered also apply for enterprise-level eCommerce success. It isn't as complicated as it sounds. Establishing a strong eCommerce foundation for your brand requires understanding your consumers, identifying what their preferences are, and being agile in leveraging that knowledge in your campaigns. You just have to know what those needs and preferences are first.